Spanish Airline Plus Ultra Enhances Fleet with Three A340-600 Aircraft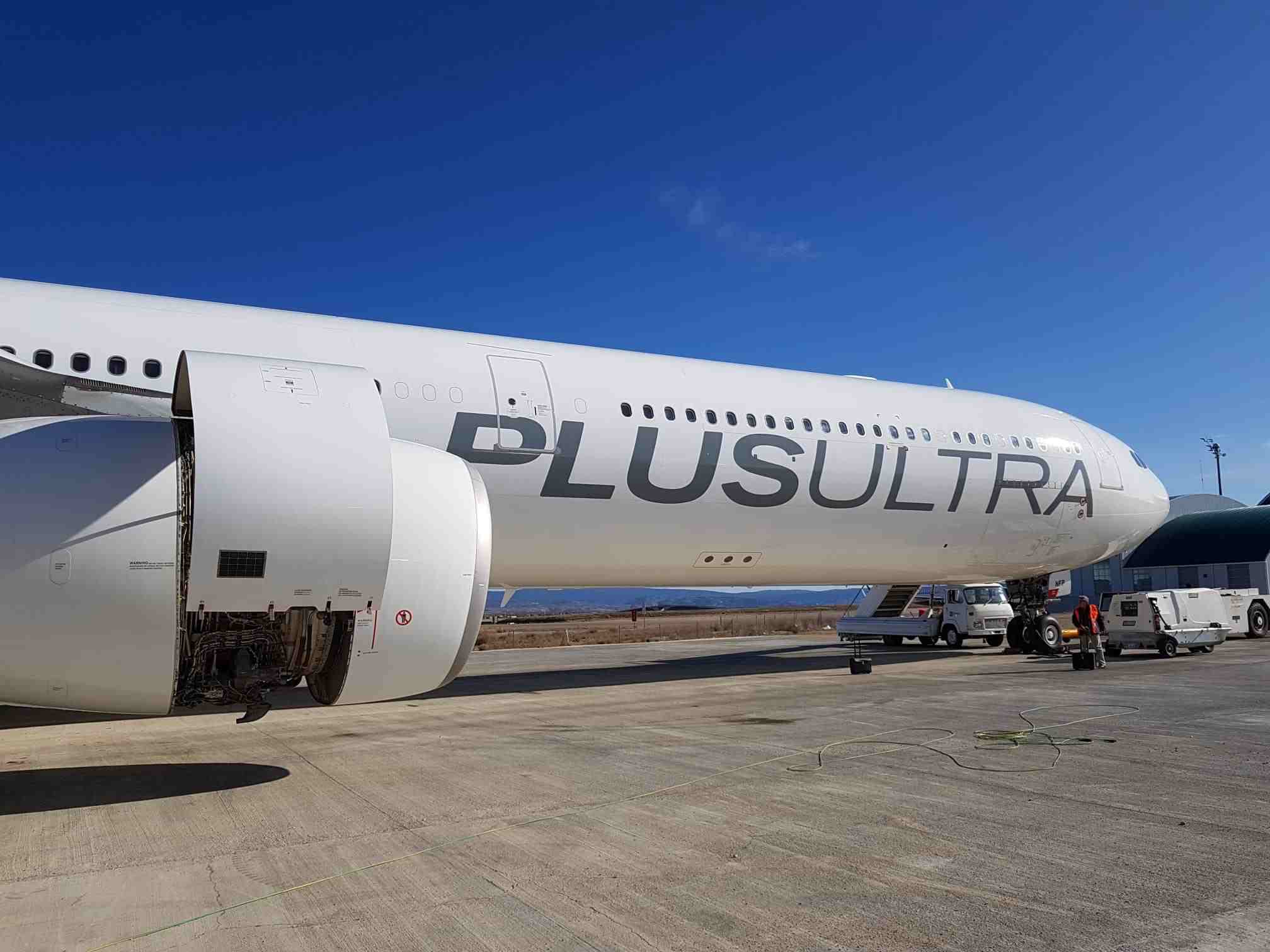 Newsroom Caribbean News Digital
Spanish airline Plus Ultra has just added three new aircraft to its fleet.
Specifically, the new planes are three Airbus A340-600s that originally belonged to Etihad Airways, a company in which they remained in operation for less than ten years and which until today were stored at the Teruel airport.
The first aircraft to arrive in Madrid today, with registration EC-NFP: MSN 933, made its maiden flight back in November 2008. It was stored since October 2017 in Abu Dhabi, from where it was transferred in January 2018 to Bournemouth in the United Kingdom, and from there to Teruel in January 2019.
With this new delivery, Plus Ultra Linea Aereas acquires three more modern aircraft that will add to its four operating Airbus A340-300s. The four new aircraft are powered by four Rolls Royce Trent 556-6L engines.
Plus Ultra, which was chosen the most punctual Spanish airline last October (according to the Official Airline Guide's Global Punctuality Scoreboard), was founded in 2011 and from 2015 it began operating in the airports of Madrid, Tenerife, Caracas and Lima. 
On June 15, 2016, it began operating regular flights to Santo Domingo, in the Dominican Republic, and Lima, Peru. 
Plus Ultra's social responsibility was underscored on 23 April 2016, when one of its A340-300 aircraft was leased by the French government to ship humanitarian aid to Manta, Ecuador, one of the cities pounded hard by a 7.8-magnitude earthquake that had occurred a few days earlier.