Carol Hay: Sharing the Values that We Have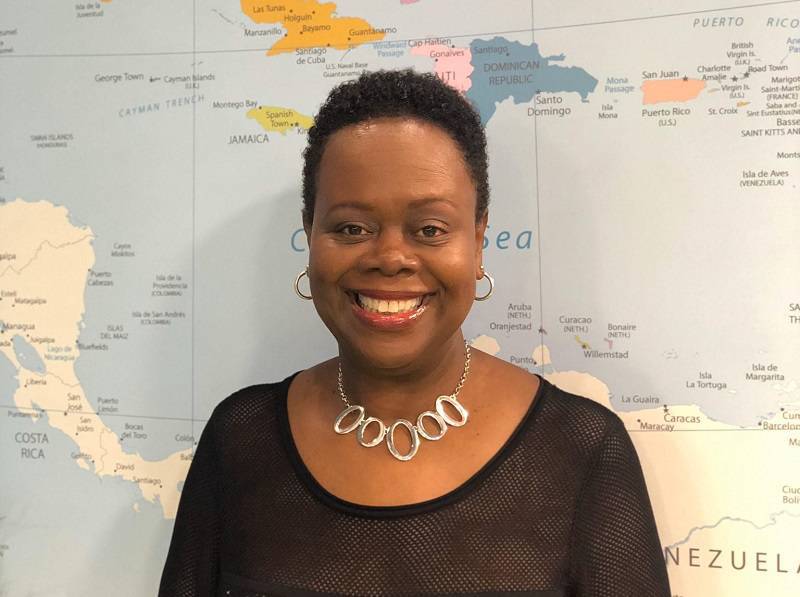 Exclusive Interview with Carol Hay, Director of Marketing for the UK & Europe with the Caribbean Tourism Organization (CTO)
By Verónica de Santiago and Emilia Padin
The Caribbean Tourism Organization (CTO) is going through big changes in an effort to maintain its role as a leading entity in terms of regional tourism. Within the framework of WTM London 2019, Excelencias had the privilege to sit down once again with Carol Hay, CTO director of Marketing for the UK and Europe, who talked about the present and the future of the organization.
How has CTO participated in the WTM London so far this time around?
Well, we are always here. We have been doing WTM for many, many years and one of the reasons why the Caribbean Tourism Organization is here is because the UK market is very important for many of our destinations. And we feel that by having a visibility at this tradeshow we're able to promote the Caribbean. But also have the opportunity to speak with the media find out what's trending globally in tourism and ensure that the Caribbean remains competitive.
You are here after the big announcement that you are closing some of your most relevant head offices in the world, in New York and in London. What effects will this have in the future of the organization?
I'm not allowed to speak about that.
OK. And are you then allowed to talk about the opinions of the country members?
I am not allowed to speak about it.
There is a conference tomorrow on the media center regarding this issue. Will Ben Wilson's answers be providing the replies to those questions?
Tomorrow's conference is basically looking at the recovery of the Bahamas since the hurricane and that will also be the conference our chairman, the Honorable Dominic Fedee. He will be there giving a general update on the Caribbean and also, as our Chairman and the person with the vision which he is leading us all through, he will be able to provide current and up-to-date information on his vision and where the Caribbean will be.
And regarding the leadership of the organization, do you have any information on who the new Secretary General will be?
No, we have no information on the new Secretary General because we are going through the recruitment process.
The Brexit stuff, APD, Tax. Is it going to change anything? Do you think there is any expectation after the bankruptcy of Thomas Cook to allow taking out the tax?
Globally the marketplace is dynamic and whether it is the US markets or the UK or the European market, there are a number of factors that could impact on how we do business in the future.
But until Brexit is finalized and we know exactly what the positions are and what decisions will be taken it is difficult to make predictions because I think the whole marketplace is very dynamic. One thing I do know for sure about this business of choice is that for any region in the world including the Caribbean to be competitive we need to be innovative. We need to look at how we're doing business and find new and innovative ways to do business. And I think some of the global changes will require us to think different. As to what that difference is right now, I can't say. I think what's important, as the media, is to just keep in touch with the destinations because whenever we have announcements to make we will gladly make the announcements. But what we don't want to do is to speculate because we are talking about the future of tourism and the future of our region.
What about Thomas Cook closing down?
Thomas Cook, obviously, had an impact on many destinations including the Caribbean. They were a tour operator that was in business for over a hundred and seventy years. But once you've been in business that long clearly you have a reputation of trust.
So, of course, the Caribbean like many parts have been impacted by the departure of Thomas Cook and what it means is again, thinking innovatively. What are we going to do to fill the gap and how can we come up with sustainable models? But each time there is a fall out, there is less impact on our stakeholders.
Do you think the islands must turn to other tourism segments, like MICE or sustainable tourism?
That's a really good point. In the Caribbean, we've really been diversifying our product mix. You will find that there is a greater emphasis on sustainable tourism, eco-tourism, adventure tourism, wellness tourism, culinary tourism. You know, we have focused on a lot more on the synergies between food culture and heritage in tourism.
We know that because of that great invention called the Internet, the capabilities of the visitor to explore further has greatly expanded. Now, there is nowhere in the world that a visitor cannot find out about. So, what it means is that the Caribbean has to do is to look at; how we're positioning ourselves, so you have destinations like, say for example, Puerto Rico, the Bahamas, Jamaica, that are looking at the MICE markets and they've hosted some major events across the Caribbean. And they have the convention centers to support it. You have other destinations, such as Guyana, Belize, Dominica, that are really focusing a lot more on softer adventure, sustainable tourism, eco-tourism.
You have other destinations, such as Grenada, St. Lucia, and Antigua, that for a long time have focused on weddings and honeymoons. They've moved a lot now into health and wellness as well. And you have destinations such as the Cayman Islands, Puerto Rico, Martinique, you know, that are focusing a lot on rum, food, and gastronomy tourism and, of course, you have some destinations that are focusing more on the whole business of craft, and heritage, and culture. For the Caribbean, we have the opportunity to position ourselves given the values that we have.
But what makes us really fantastic is how diverse we are as a region. You know you have the French, the Dutch, the Spanish, and the English Caribbean and that's what people want. They want the diversity and, upon that, we have all the elements of MICE, health, wellness, culture whatever it is, whatever people desire. You can find in at least one in our Caribbean destinations.
Well, the values are known because the World Tourism Awards came to pass recently and lots of countries from CTO has been recognized.
Yes. And even last night we have our own Caribbean Media Awards and it was good to see destinations such as Dominica, Antigua, Belize, winning awards for some of the creative ways in which they have worked with the media and influencers in order to position the destinations. So, a lot of work is happening in the Caribbean and also working with you is what we really like to do more to ensure the Caribbean remains visible in the markets. So, it is a great opportunity for the Caribbean.
Regarding the work with us, I remember that last year you were introducing this new program where you had a gastronomic focus on inter-relation among different islands, different members of CTO? How has that been working out? Do you have any news to share with us on that?
Yes. Generally, it's been working out well. I mean, destinations like Barbados have had their food and rum festivals. And then, there are other places in the Caribbean that have had various festivals targeted, like mango festivals and seafood festivals. And on top of that, we've had literary festivals and also arts, and health, and wellness. So, gastronomy is the foundation of everything we do while we are also channeling our energies into other aspects of marketing the Caribbean product and who I will be interested to speak to.