IBTM World 2019 Gets Underway in Barcelona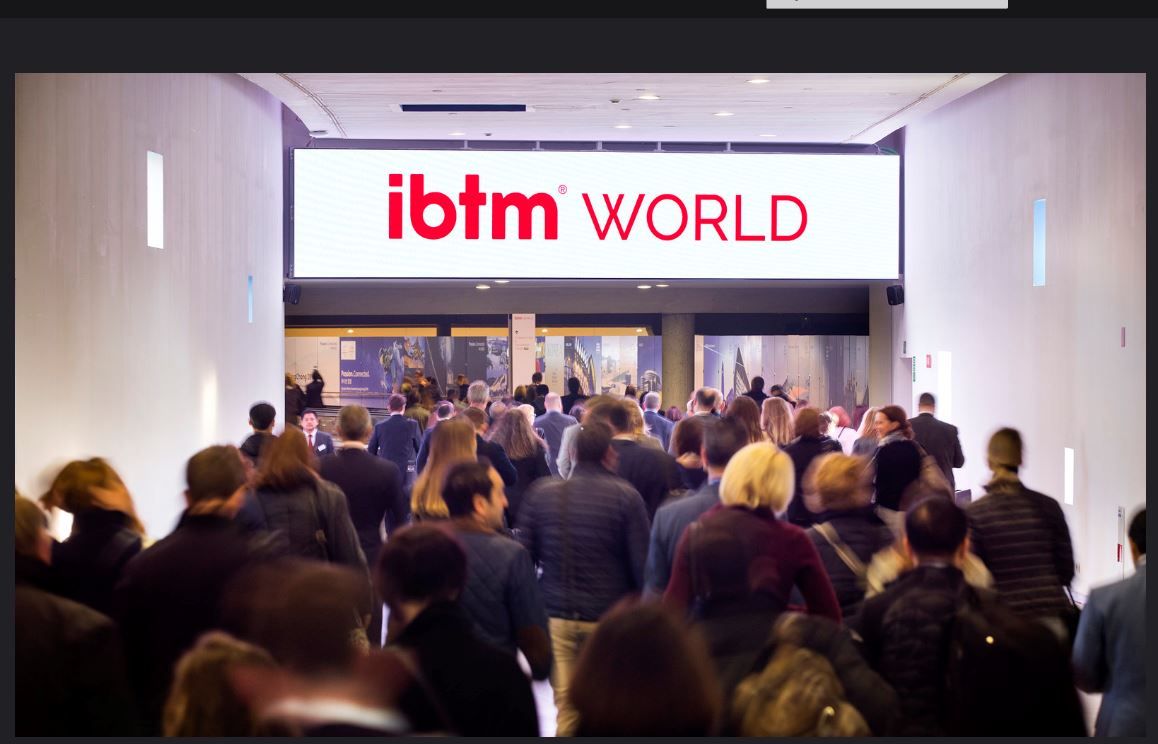 IBTM World 2019, the number-one exhibit devoted to MICE travel (Meetings, Incentives, Conferences and Exhibitions), kicked off Tuesday in Barcelona with record highs in the number of pre-established meetings.
IBTM World has piqued interest from new exhibitors, with over double the number of first-time exhibitors attending this three-day event in Barcelona that will come to a close on November 21.
The event is unfolding amid protests and civil unrest that have eventually chased away many visitors and are making a significant dent in this Spanish tourism-oriented city.    
Out off the 2,601 total exhibitors attending the event this year, over 35 have never attended before. Countries and regions represented for the first time this year include Mallorca, Greece, Azerbaijan, Macau, South Korea, and Croatia.
New exhibitors this year include The Hoxton, The Gleneagles Hotel, Renfe, Goyang Convention and Visitors Bureau, Maison Albar Hotels, Silver Tours, Istanbul Convention and Visitors Bureau, GatherNext, Travel Ray Software, Guidebook UK Ltd, bnetwork and Virtway Events.
Gothenburg (Goteborg & Co) will exhibit independently for the first time this year, having previously participated as part of the Swedish stand. Gothenburg will be attending the show with partners including The Swedish Exhibition & Congress Centre with Gothia Towers, Nordic Choice Hotels Gothenburg, Abymassan Conference and Exhibition Centre, and Elite Hotels of Sweden.
"There has been a growing interest in Scandinavia in recent years, as word spreads of our world-class meeting venues, top-notch hospitality, accessibility and first-class environmental credentials (Gothenburg was voted the most sustainable meeting destination in the world according to the Global Destination Sustainability Index 2016, 2017 and 2018). We have hosted a number of successful meetings recently and we are excited to be part of IBTM World this year as an exhibitor in our own right, to tell the story of our beautiful city to thousands of international meetings planners," said Annika Hallman, Director at Gothenburg Convention Bureau. 
Returning exhibitors include Tourism Australia, Guatemala Convention Bureau, Seychelles Tourism Board, Tourism Promotions Board Philippines, Panama, Visit Denmark, Great Hotels of the World and Atout France. This year France will be attending under one, larger, umbrella stand.
"We are delighted that so many new exhibitors have chosen to attend IBTM World this year. This is fantastic for the growth of our industry, and great news for our Hosted Buyers and visitors, as it offers them an incredibly broad and diverse range of exhibitors to do business with. In addition to the new exhibitors, we look forward to welcoming back our many established exhibitors for what is set to be an action-packed and rewarding few days," said David Thompson, Event Director, IBTM World.
Elite Corporate Program
Earlier this month, IBTM World had announced the introduction of its Elite Corporate Program, which takes place on November 20, the second day of IBTM World, in Barcelona. Created in association with American Express Meeting & Events, a division of American Express Global Business Travel, supported by Event Marketing Association and sponsored by London & Partners, the Elite Corporate Program includes four sessions addressing some of the key challenges facing senior corporate event organizers.
The program is an opportunity to learn, network and share best practices in an intimate environment and finishes with an exclusive behind-the-scenes tour of Barcelona and an exciting social dining experience.
Sessions include an 'In-Depth Look at the Event Experience: What Marketing Owners Want' presented by Tracey Boreham, Account Management Lead, Global Client Group, EMEA, American Express Meetings & Events; 'Focus on the Why: How Branding Principles Can Guide Your Event Design' presented by Mikael Ek, Commercial Lead, Global Client Group, EMEA, American Express Meetings & Events; and a thought-provoking case study on engagement and experience led by Laura Garcia, Senior Manager of Marketing at Adobe and Brooke Davis, Global Travel and Events Manager at lululemon. There will also be a peer-to-peer roundtable discussion on overcoming event challenges, with Event Marketing Association
Senior event planners from a FTSE 500 or equivalent company can apply to be on the program by registering their interest to be a Hosted Buyer. As well as having the opportunity to meet, connect and do business with potential suppliers and network with peers, corporate meetings planners can benefit from IBTM's engaging networking events and full Knowledge Program, which will leave attendees inspired and motivated to apply their learning and enhance their own events.