MITM Americas and the Keys to its Success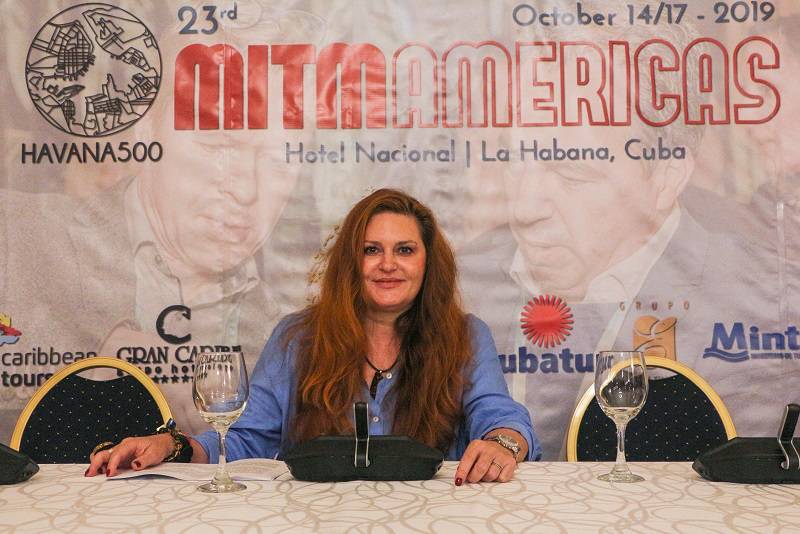 By Jorge Coromina
There have been already 23 editions by now and success grows with each and every edition. This view is shared by a large part of the exhibitors and buyers who attended the latest MITM Americas fair, held between October 14 and 17 at the National Hotel of Cuba in Havana.
For this 2019 edition, the fourth that takes place in Cuba and the second in a row held in Havana, there were more than 600 executives from international associations, organizers of events and fairs, business travel agencies, wedding planners and companies linked to luxury tourism from 65 countries, of which only 80 with the greatest business potentials were handpicked to meet with 50 exhibitors associated to the MICE segment.
Sponsored by the Ministry of Tourism of Cuba, Gran Caribe Hotels & Resorts, the National Hotel of Cuba, Cubatur -the event's official incoming agency- and Iberia Líneas Aéreas, in addition to Meliá Hotels, Iberostar Hotels & Resorts and Muthu Hotels for the post-tours, the event once again proved its worth and strength as the top fair dedicated to MICE travel in the Americas.
"Right now, we can no longer speak about what we think. There are facts and the facts say that this 23rd edition of MITM Americas has been a resounding and absolute success, in the words of the exhibitors, and above all, it's been a tremendous satisfaction because there were new exhibitors from Cuba and overseas. Even here we had exhibitors who only sell Spain and they decided to come down here to sell Spain in Cuba," said Mrs. Charo Trabado, CEO of MITM Events, in an exclusive interview with Caribbean News Digital.
The ever-growing success of MITM Americas lies, in the first place, in the level of organization the fair is planned with. Indeed, more than 600 companies signed up to attend and only 80 of them made the grade to have appointments with buyers. This filtering system guarantees that each exhibitor can meet with twenty buyers from several countries in a single work session.
And then there was a B2B system with 15-minute appointments that went like clockwork. Everyone respected their timeframes for each meeting and a constant flow of attendees to the stands of the exhibitors was ensured.
"For me, someone who has worked in the tourism industry for a long time, this event has further met my expectations. The appointments have been of great quality and have been organized in a spectacular way," says Gustavo Rodríguez, contracting manager with Jumbo Tours, who has been around in the travel industry for over 30 years. "Thanks to this level of organization, we have managed to see, in a single day, twenty people from ten different countries. An event like this justifies the time spent and the financial resources invested to participate in it."
But even for Charo Trabado herself, a woman accustomed to holding successful fairs in several countries and cities, this twenty-third edition in Havana exceeded all her expectations as well.
"This is the 51st fair we organize and when everything is said and done, it's what the customers have to say what really counts. The fact that these customers, who have attended this event for the first time, come up to you and congratulate you and tell you that they have never been in such a fair; people who are used to attending MICE events all over the world, and they tell you that they have never been to a fair with so many appointments, that they have been able to close deals, to take business deals back home and, above all, to complete their meetings with rigorous schedules, in addition to the warmth of the Cuba people, the pickups, the airport transfers, the hotel service, the professionalism of the waiters, is extremely encouraging," Mrs. Trabado told Caribbean News Digital.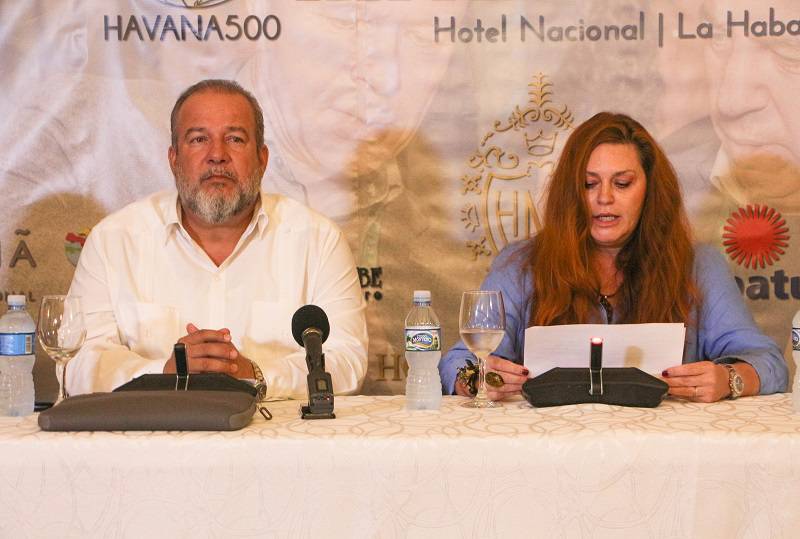 Much has been speculated about the 2020 edition of MITM Americas and, although it is not known exactly where it will be held, the possibility that Cuba will repeat as its venue of choice is not ruled out. The reasons for continuing to bet on the Caribbean island are many, as so are the acknowledgments.
"I'd like to thank all the entities that have been involved here. First of all, the Hotel Nacional, by the way it has hosted this event, how prepared it is to receive this type of customer with the highest quality, how prepared this destination is with wonderful hospitality and an incredible gastronomy," the CEO of MITM Americas said with a beaming smile.
"The other intrinsic part has to do with the Cuban people, who have always been so hospitable, their affection, their joy, their empathy with the tourists, the treatment they give to tourists and how they bend over backwards to make them feel at home, which is the first and most important thing of all. And then we also want to thank the Gran Caribe Hotel Group for all that it has contributed to the success of this event; to the Cuban Ministry of Tourism for continuing to rely on MITM as an ally to develop MICE tourism throughout the island; to Meliá Hotels who has always been with us; to Iberostar and to Muthu. And we also want to highlight Cubatur, our official incoming travel agency, because it has done a great job for months and we are very grateful to what it's done. And as far as Cuba is concerned, I love coming here because I like as if I were home. They treat me with a lot of love and I am happy here," Charo Trabado concluded.
With these arguments, we asked her whether Cuba will definitely be home to next year's edition once again, especially Havana.
"It may be in Cuba, but if it were, it would be in another destination."