Routes Americas 2021 to Stage a Comeback in Colombia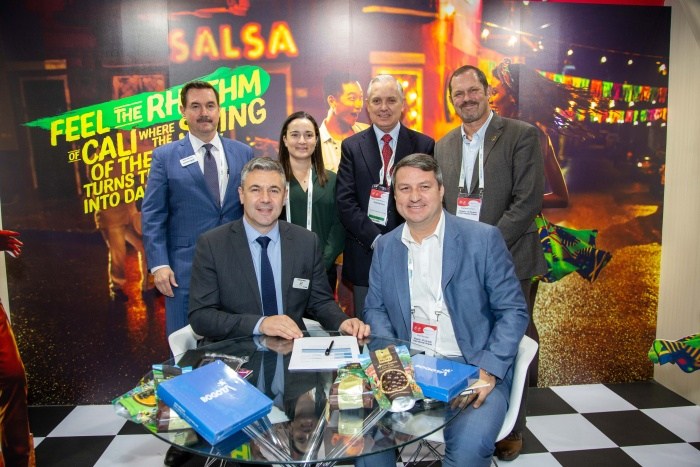 Routes Americas 2021 will be held in Bogota, capital of Colombia. The agreement between Routes and Opain - El Dorado Airport Concessionaire of Bogotá El Dorado International Airport was signed during the World Routes event in Adelaide.
Colombia is strategically located between the Atlantic and Pacific oceans, and El Dorado has a robust domestic connection with other regions as the country's main air terminal, becoming the start of one of the most diverse tourism offers in the region.
In 2018, Colombia's tourism industry enjoyed its best-ever year, seeing a growth of eight percent.
The growth of the air sector in the country has also been significant and led Colombia's Civil Aviation Authority (Aerocivil) and the ministry of transportation to design the Aeronautics Strategic Plan 2030.
The plan aims to mobilize 100 million passengers and double cargo transportation in an institutional, competitive, connected, safe and sustainable environment, with a renewed infrastructure and a strengthened industry.