St. Vincent & the Grenadines Come Back to WTM London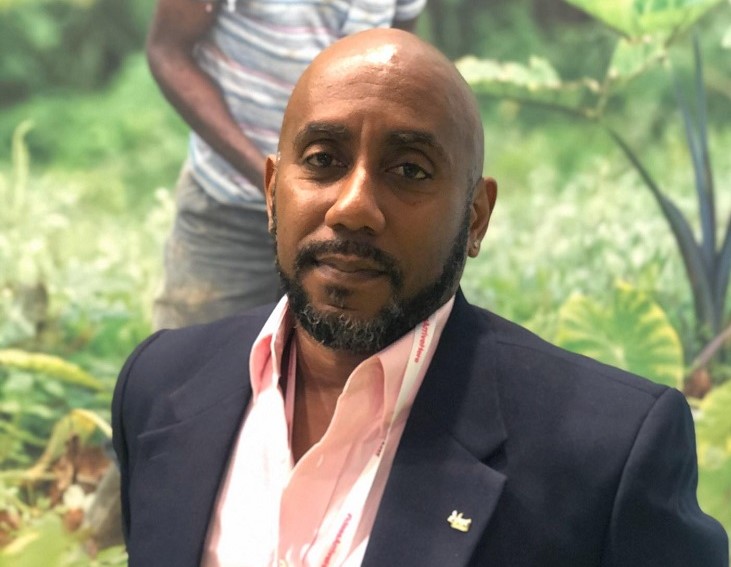 Exclusive interview with Glen Beache, CEO of the St. Vincent and the Grenadines Tourism Authority
By Verónica de Santiago and Emilia Padin
Within the framework of the 2019 edition of the WTM fair in London, many Caribbean nations are attending in a bid to strengthen their ties with the United Kingdom, by far one of the region's top outbound markets.
St. Vincent and the Grenadines is coming back to this big travel show and Excelencias sat down exclusively with Glen Beache, chief executive officer of the Tourism Authority of St. Vincent and the Grenadines.
Why are St. Vincent and the Grenadines attending this edition of WTM in London?
Most of our visitors come from the United Kingdom. We just opened our first international airport two years ago and we've seen those numbers from the UK going up. We continue to work on getting access to the destination in terms of flights and enhance the destination in terms of room capacity, with the help of more investment in an effort to bring in more of the name brands.
What are the main tourist attractions St. Vincent and the Grenadines have to offer?
Yachting, diving, romance -which include weddings and honeymoons- and adventure are the four top market niches the island nation has to offer.
In terms of Latin America and the Caribbean, what are your main outbound markets?
Most of the incoming tourism in the region comes from Trinidad and Tobago and Barbados. We used to do very well in terms of Martinique a long time ago, but direct flights from there stopped. We hope to have direct flights from Martinique and Guadeloupe coming back to make sure that the French market will continue to grow. We now have direct flights coming from Venezuela. So, those are markets we continue to work on to make sure they continue to grow.
Your mentioned earlier four market niches your island nation homes in on as far as tourism is concerned. Aren't you interested in gastronomy?
Not right now. We are simply focusing on those four market niches for the time being before moving on to other segments. That could dilute what the destination is offering right now and that's something we don't want to do.
What are the main allures St. Vincent and the Grenadines have to offer in the competitive Caribbean market?
The diversity of the destination. It's in the Caribbean and a lot of the surrounding countries are our competition. Lovely white sand beaches and the Grenadines, which is our coral island, are some of our top attractions. We're late on the tourism scene compared to our competition. That has both negative and positive effects. Negative effects based on the fact that our competitors are ahead of us, but positively because we make sure we do not make the same mistakes our neighbors have made. We just want to make sure we'll have a tourism product that can last for generations and generations to come.
How often have you been attending WTM?
This is the first time we've done WTM in a few years. It's an expensive show. But we decided to come to bring awareness to the industry's main players and stakeholders about St. Vincent and the Grenadines, to tell them about the investments we've done and the new airlift we have, and tell them we have an international airport.
Are you pleased with the quality of buyers attending this year's WTM?
WTM always attracts the best buyers. It's a top show, so I have no doubt it because it's a huge show, a big show.
What do you make of the role the Caribbean Tourism Organization (CTO) plays in the region? Is it important for St. Vincent and the Grenadines to be a part of CTO?
The role CTO plays in Latin America and the Caribbean is very important. CTO has done a fairly good job over the years and we support everything CTO does in terms of marketing. There are some changes about to take place we don't agree with. But in terms of the organization, I support very much what CTO stands for to get there, to accomplish. I hope in those terms, the organization could stay the way it is now in this ever-changing world. Despite those changes, CTO will continue to play an important role.
Do you believe the closure of the CTO office in the UK could affect you as a nation?
Yes, it does affect the island. That's the decision I was referring to. As I said earlier, I don't agree with that decision, but it's not my call. I hope something can be done to make sure CTO can help us in this market.