WTM 2019 Opens in London with Responsible Tourism in Sight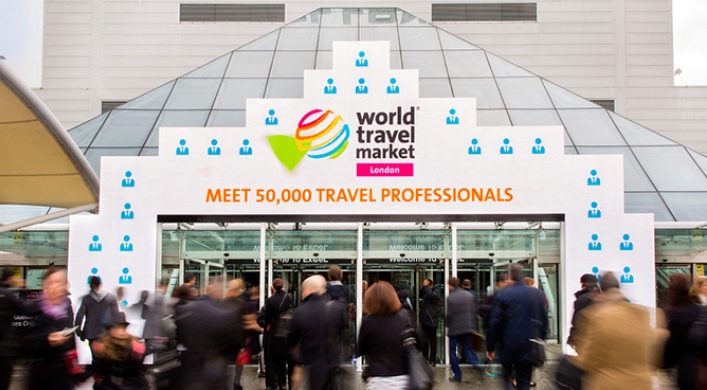 By Jorge Coromina
WTM London, one of the world's biggest travel trade shows, opened November 4 at the ExCeL Fairgrounds, with a massive turnout of travel agencies, tour operators, airlines, cruise companies and other travel-oriented companies.
This time around, WTM will zero in on the the need to foster responsible tourism. No wonder WTM London is the largest Responsible Tourism event in the world. The event focuses on the solutions with a programme designed to help businesses and destinations thrive in increasingly difficult circumstances as the world bumps up against the limits to growth. The tourism sector cannot stand aside from the challenges of climate change, decarbonisation and biodiversity loss.
One of the key challenges for destinations is ensuring the safety and security of tourists. In that sense, WTM held a panel with three ministers from Sri Lanka, South Africa, and the Caribbean, a former minister from Spain and the UK's ABTA probing the solutions to this challenge.
For countries and destinations, reputational risks can be high when incidents happen whether they are caused by natural disasters, health scares, crime, conflicts, or actions by terrorists, so the protection of tourists, investments and livelihoods is essential. 
What can be done to minimize the risks and create greater resilience? What measures should be in place in destinations to provide reassurance to visitors? Those and other questions will also be tackled in the course of WTM 2019 in London.
On Wednesday 6th November, from 13:30 to 14:00, "Enhancing Employment in Hospitality" will be presented by Kevin Curran, Vice-Chair of Unite London Hotel Workers Branch, and by Kate Nicholls, CEO, UK Hospitality, to discuss the scale of the challenge and how it can be addressed.
Read More:
Setting Sail for Luxury at WTM 2019
Egypt to Sponsor Visitor Registration at WTM London 2019
North America, the Caribbean to Attend WTM with their Very Best
WTM: Sponsors Sign Up for 2019 International Travel & Tourism Awards
WTM London Unveils Sri Lanka as Premier Partner for 2019
The following day, on Wednesday 6th November, from 14:15 to 15:30, panelists will broach the way the industry suffers for its reputation on low paid casual work. What can the industry do to counter this perception and demonstrate the opportunities, which exist within the sector for progression? Here are some great examples of our industry reaching out to give the vulnerable and excluded a helping hand into employment and promotion.
On Monday at 17:00, there was reception to celebrate the International Tourism Partnership's youth employment program, Youth Career Initiative (YCI). That was a moment to learn more about this life-changing program and celebrate the impact that it's had on the lives of over 5,000 young people around the world.
The challenge of managing increasing numbers of tourists in destinations is growing rapidly we have panels on managing overcrowding at sites and sustainable cities. Barcelona is going to share its cutting-edge solutions to managing and regulating P2P hosting.
The Responsible Tourism agenda is broader than the sustainable tourism agenda. WTM panels this year will deal with inclusive accessible tourism, transparent reporting, increasing understanding between people and child protection.
Tourists are increasingly demanding memorable experiences, opportunities for meaningful connections with local people. One of the great benefits of travel and tourism is the opportunities it creates for people from very different religions, cultures and backgrounds to meet and for the traveler or tourist to learn more of the history and way of life of the communities they visit.