Hotel Occupancy, RevPAR in Caribbean Resorts Skid Heavily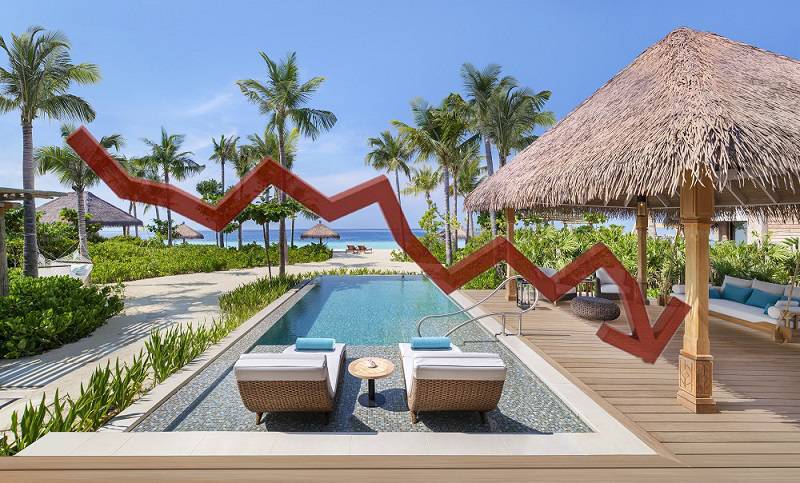 Although large swaths of the Caribbean's tourism sector remained relatively strong this past summer, a recent steep decline in hotel RevPAR and occupancy throughout the region could signal longer-term trouble going forward.
According to data from STR, hotel occupancies across the Caribbean began dropping in April and continued to steadily slip through the summer.
In August, overall occupancies in the region fell 5.6% from the same period last year, to 62.5%. Likewise, Caribbean RevPAR started trending downward in June and July, eventually falling 5.3%, to $112.54 for August.
Among the destinations hit hardest by slowing demand is the Dominican Republic, which was left reeling this summer after a spate of tourist deaths there led to a steep drop-off in bookings.
In June, following widespread media coverage of the incidents -- which many consumer media labeled "mysterious," even though most were quickly found to have been due to natural causes -- STR reported that hotel occupancies in the Dominican Republic plummeted 12.7%, to 66.6%.
Occupancies dropped further in July and August, down 20% and 16.2%, respectively, while August RevPAR in the D.R. dipped nearly 26%, to $69.82.
A rebound in the D.R. alone, however, might not be enough to solve the Caribbean's hotel occupancy problems. Cuba and Puerto Rico also saw summer business slow, with the former impacted by the Trump administration's travel restrictions and the latter facing lingering challenges following 2017's Hurricane Maria.
For August, Cuba's occupancy slipped 13.1%, to 50%, and RevPAR in the market dropped 31.5%, to $31.77, according to STR. Concurrently, Puerto Rico's occupancy was down 4.3%, to 68.1%, and RevPAR fell 3.3%, to $123.12.
Meanwhile, the fact that traveler misconceptions continue to plague Puerto Rico certainly doesn't bode well for the Bahamas, which just last month was battered by Hurricane Dorian.
Threatening to further exacerbate the region's woes is the demise of tour operator Thomas Cook, which abruptly ceased operations in late September. Although the company's German airline, Condor, has remained in business with the help of a government-backed loan, the group's collapse is expected to hamper European lift to the Caribbean.
Source: Travel Weekly