Serenade Caribbean Hotels to Open Property in Punta Cana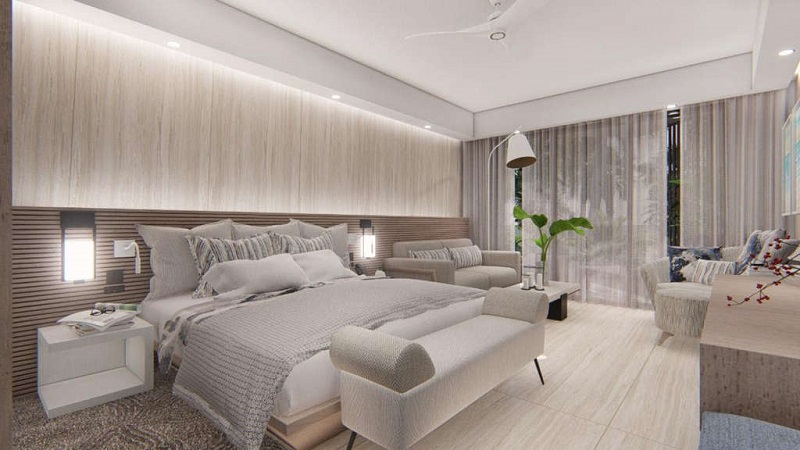 The newly-formed Serenade Caribbean Hotels has announced the launch of its flagship hotel with the new five-star Serenade Punta Cana Beach & Spa Resort, a 603-room all-inclusive property scheduled to open in June 2020 in the pristine Punta Cana area of the Dominican Republic.
Set along a premium section of Punta Cana, just 10 minutes from the Punta Cana Airport and 15 minutes from downtown, Serenade Punta Cana Beach & Spa Resort will offer families, couples and guests of all ages a complete vacation experience highlighted by luxurious accommodations, gastronomic specialties at six restaurants and five snack bars, day and nighttime diversions, casino, Etra Spa, discotheque, theater and meeting and event space.
Facing the Atlantic Ocean, Serenade Punta Cana Beach & Spa Resort is surrounded by the beauty of lush flora featuring gardens, coconut trees, palm trees, vegetation and Playa Cabeza de Toro, a white sand beach perfect for sunbathing and enjoying the crystal turquoise waters of the ocean.
The resort broke ground on Oct. 17, 2018 and is being designed with modern architecture and interiors that are aligned with an elegant and refined atmosphere in a Caribbean setting. The resort's style utilizes local materials, stones, colors and textures in a neutral palette accented by warm-colored decorations.
Guests will enjoy an all-inclusive vacation at Serenade Punta Cana Beach & Spa Resort featuring all meals and snacks; alcoholic and non-alcoholic beverages; standard Wi-Fi internet access, use of the fully-equipped fitness center, daily activities, entrance for the kids and teens clubs, use of non-motorized water sports, nightly entertainment (casino, disco, shows); and gratuities, taxes and surcharges.
Serenade Punta Cana Beach & Spa Resort features 603 rooms divided over seven four-story buildings all with a terrace and providing views of the Atlantic Ocean, the property's lush gardens or swimming pools. Rooms are offered in 12 categories with the largest options accommodating six guests.
Source: Hotel Online