Tropical Storm Jerry Ramps Up to Category One Hurricane
19 September 2019 11:40am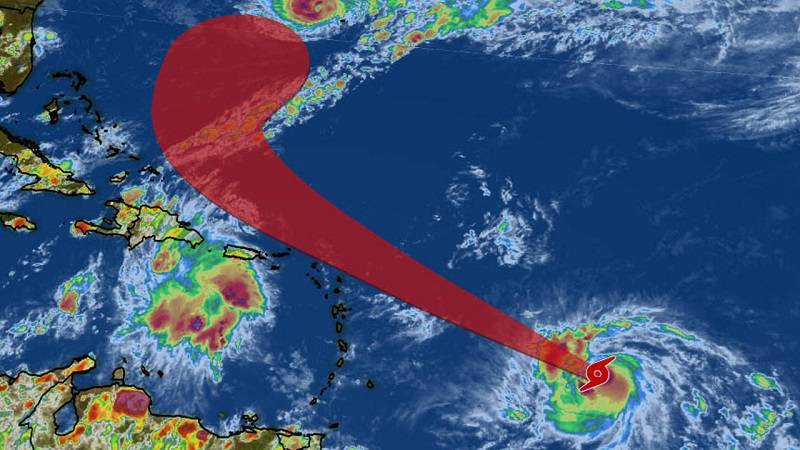 Tropical Storm Jerry has been upgraded to a Category One hurricane. Currently, Hurricane Jerry is about 490 miles east of the Leeward Islands with maximum sustained winds of 75 mph. It's moving west northwest at 16 mph.
A Tropical Storm Watch is currently in effect for Barbuda, Anguilla, St. Maarten, St. Martin, St. Barthelemy, Saba and St. Eustatius. A west-northwest motion is expected over the next few days.
Jerry is expected to pass north of Puerto Rico on Saturday and east of the southeastern Bahamas on Sunday.
The storm is expected to strengthen during the next day before some weakening begins this weekend.