U.S. Tourism Cagey over Decline in Chinese Travelers
01 September 2019 12:11am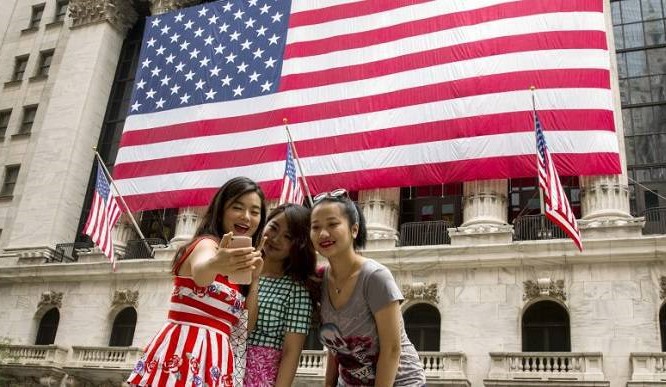 For tourists visiting Washington, the historic White House is a major attraction! However, the rhetoric coming out of the building is turning Chinese visitors away.
Figures confirmed that fear on Tuesday: the number of Chinese tourists to Washington has witnessed a steep drop.
As per a recent report by Destination DC, a local tourism promotion organization, about 226,000 tourists from China came down to the capital last year, registering a 25% drop from the year before.
The drop highlighted a second consecutive year that visitors from the top overseas market in Washington are decreasing, plunging by about 3 percent in 2017.
Benoit Barraud, general manager of sightseeing bus company Big Bus Tours, mentioned that decline in customers is pretty conspicuous. There is 20-25 percent less overseas customers availing his buses in downtown Washington than before, Barraud said, much of it is due to the drop of Chinese tourists.
"I absolutely do not want this trend to continue," Barraud said.
The decline in Chinese tourist numbers remains a prime headache for the tourism industry considering their deep pockets and inclination to spend more than tourists from other countries.
The recent number from the U.S. Travel Association showed that Chinese tourists on average spend 6,700 U.S. dollars per visit, compared with an average of about 4,000 dollars among all overseas visitors.
"The Chinese are my best clients, I like them," a Washington events planner who declined to be named told to Xinhua.