Jamaica Plans to Launch Fly Oriole, its Own Low-Cost Airline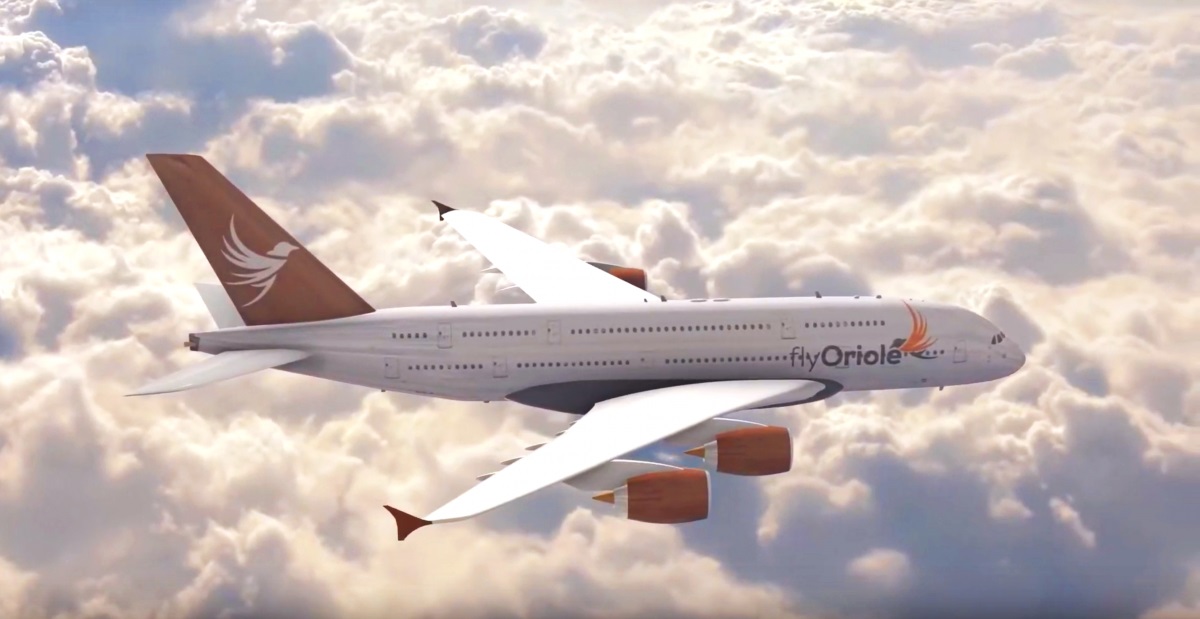 Fly Oriole will be the next Jamaican flag airline and it aims to make all parts of the island accessible, as well as improve connections to other domestic and international destinations.
While a new airline is always good news, the most relevant thing about Fly Oriole, and what intrigues us all, is that in all the publications the airline has shown, we can see an Airbus A380 aircraft. What makes us think that this plane will be their workhorse.
This will be a new airline that will operate under the low cost scheme; among its objectives is to include global outreach in order to help Jamaica become a "regionally connected aviation powerhouse".
Behind this new project we can find the Jamaican diplomat, lawyer and mediator Aloun Ndombe Massamba, who is the president of the airline. We can also see that it is backed by Lars Welinder, who is a veteran expert in multi-market business development. Welinder sits on the board of directors of several related companies, including Mango Aviation Partners and Global Aviation Advisors Alliance.
As CEO is Keith Kerr, who in his past worked with British Airways, Air Jamaica and MD of Bournemouth International Airport. And the person who will be in charge of the airline's strategy is Nick Cooper, who has three decades of experience in business creation and growth, with a background working with BA, KLM and Airbus.
The new airline plans to operate key domestic routes between the Negril Islands, Ocho Rios, Port Antonio, Turtle Beach and also plans to operate international routes to some key Caribbean destinations such as Grand Cayman, Haiti and Cuba.