Disneyland's Star Wars-Themed Attraction Gets Hyped at IPW 2019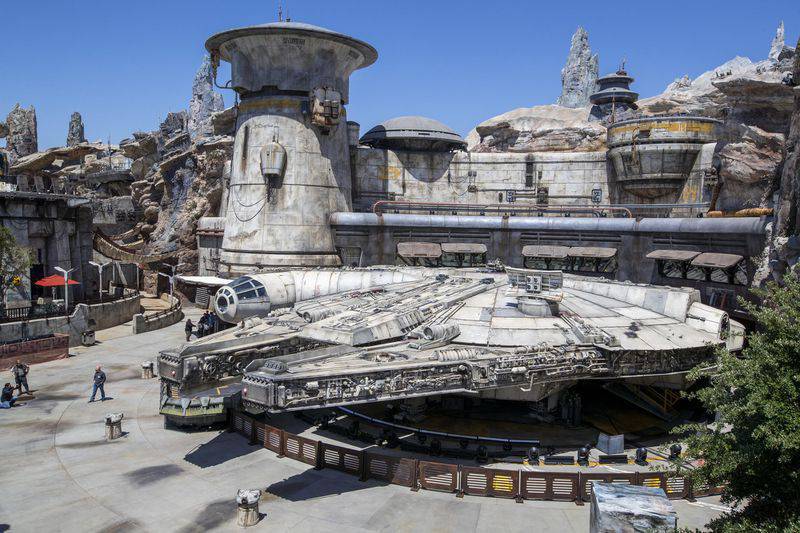 Disneyland's new Star Wars-themed attraction isn't the only thing putting Anaheim in tourism's spotlight.
Coincidently, and very fortuitously, from June 1-5 the city is home to what's known in the tourism business as "IPW," once called the "International Pow Wow." It's one of the travel industry's biggest trade shows, an annual event that last visited Anaheim in 2007.
The event, put on by the U.S. Travel Association trade group, brings together destinations seeking tourists and international tour operators looking to book hotels and tourist attractions.
That brings to the Anaheim Convention Center 6,000-plus travel industry dealmakers from roughly 70 countries, along with 500 or so journalists who'll get up close and personal with Southern California's tourism allure.
"It is THE opportunity," says Jay Burress, CEO of Visit Anaheim, the city's convention bureau. "It's the biggest thing we'll have."
This is happening just as the billion-dollar, cutting-edge Star Wars land opens to the public — an event that's also drawing a globe's worth of attention to Anaheim. Disneyland says its Galaxy's Edge opening events drew 627 journalists representing 352 news organizations, including 61 international outlets.
Of course, IPW will have an opening party at Disneyland during its time in Anaheim. So these travel influencers will get to sample the theme park and its headline-grabbing offering.
Talk about good timing, considering Anaheim was awarded this IPW in 2013 … two years before the Galaxy's Edge concept was revealed. Outside of test-driving local tourism, though, IPW is a trade show made for deal making.
Organizers say 110,000 one-on-one meetings have been already planned between folks seeking cities for clients to go and places seeking tourism visits. The trade show claims roughly $4.7 billion of global travel will be booked from the event.
And a healthy chunk of that cash flow will be local. One industry estimate suggests that the host region will add 1.06 million international visitors spending $1.6 billion over the next three years. Of that windfall, a projected $891 million will directly boost the city and its businesses that attracted 24.4 million visitors last year.
But this event isn't just about flaunting the city of Anaheim, which has added $4.5 billion in tourism investments — including 1,500 new hotel rooms — in three years.
For example, the IPW closing ceremonies will be at Knott's Berry Farm, bookending the show's major entertainment with Orange County's two theme parks.
Attendees and the media in the days before and during the event have the opportunity to tour a broad slice of the region — the Orange County coast, from Dana Point to Huntington Beach; to biking Irvine's trails; to shopping at South Coast Plaza and Fashion Island; to touring the Nixon Library; to visiting Warner Bros. Studios, Legoland or SeaWorld.
Source: The Orange County Register