The visit of Cuba's Foreign Trade Minister Rodrigo Malmierca topped off a number of activities conducted by the Excelencias Group to present the Excelencias Turísticas del Caribe y las Americas magazine's issue 126, dedicated to the Havana International Fair. Another highlight was the rollout of the 2015 Excelencias Gourmet Directory.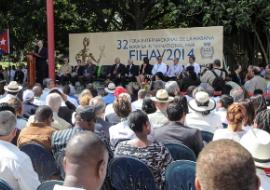 The inflow of foreign capital has now ceased to be a complementary element to become an indispensable drive behind the sustainability of the Cuban economic model and its ongoing reforms, moves that might take some $2.5 billion every year, according to a Cuban high-ranking official.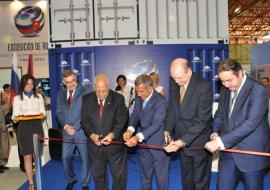 A token of the growing prestige and strength of the Havana International Fair and the confidence of commercial partners in Cuba's economic future is what this 32nd edition is all about, with representatives from over 60 nations. FIHAV 2014 is no doubt showing off the largest turnout of the past 12 years.