Aeromexico to Guarantee Covid-19 Tests for U.S.-Bound Travelers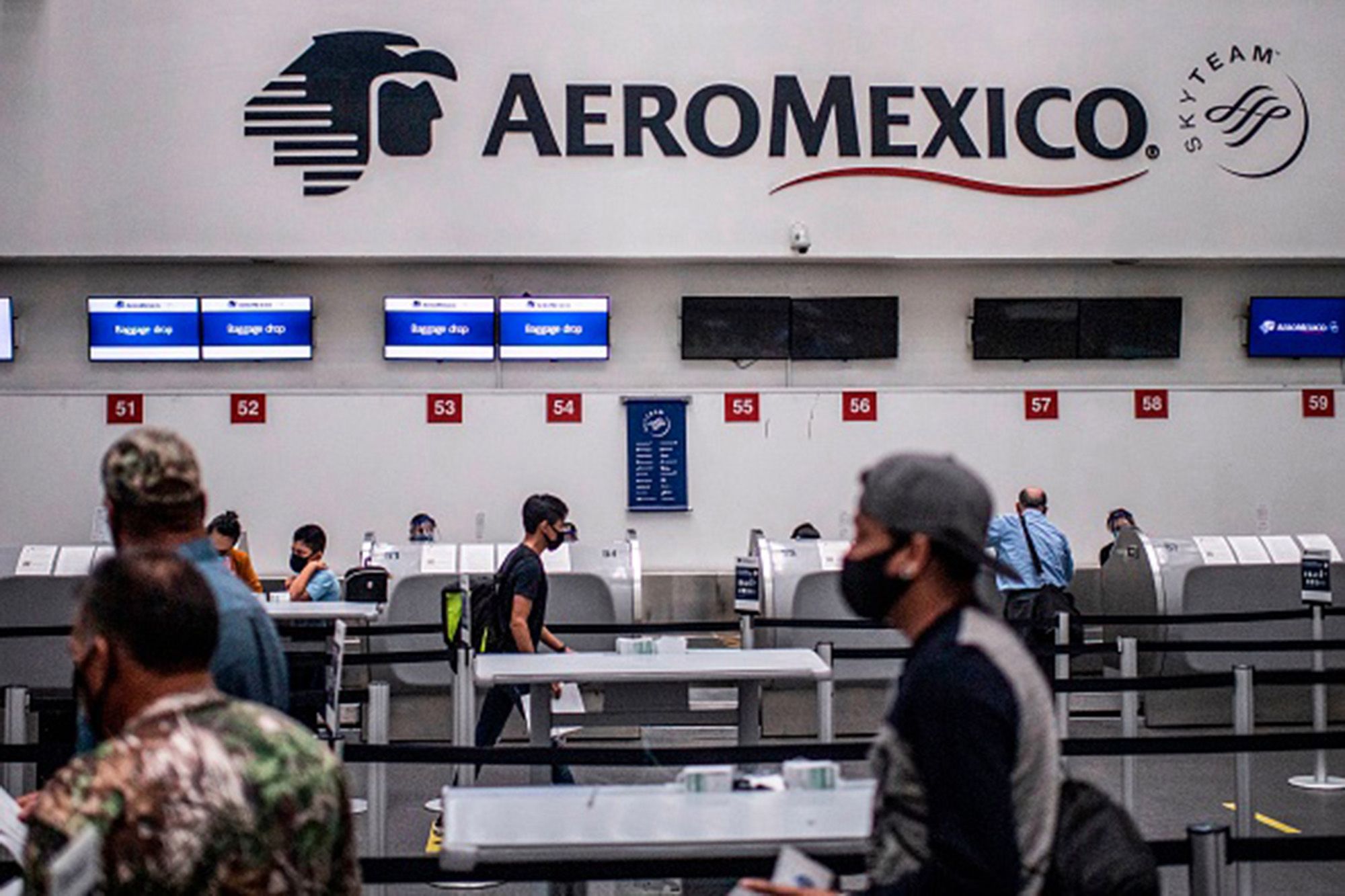 In response to the new COVID-19 testing requirement for international air travelers entering the U.S., Mexico's largest carrier Aeromexico has reached agreements with two large medical laboratories in Mexico to provide discounted COVID-19 testing and benefits for its travelers in Mexico and those on partner airline Delta Airlines.
Aeromexico currently operates scheduled services from its hubs in Mexico to a number of countries that require negative COVID-19 tests for entry, such as Canada, Guatemala, El Salvador, Peru, Ecuador, Argentina, Chile, Brazil, Netherlands, France and South Korea. The U.S. will be requiring a negative COVID-19 test result as well from air travelers beginning next week.
Laboratorio Médico del Chopo (Chopo) — one of the two labs that Aeromexico has partnered with — is setting up an exclusive English/Spanish helpline for Aeromexico and Delta travelers to schedule and pay for testing at a discount. The other lab, Lapi Laboratorio Médico (Lapi), is also offering a discount to Aeromexico and Delta travelers, and according to its website, is offering preferential testing timeslots and concierge services for Aeromexico's Club Premier members. Chopo offers several testing locations across 28 states in Mexico, while Lapi has multiple testing locations in Mexico City and another testing location in Mérida in the state of Yucatán. Both labs offer the accepted PCR and rapid antigen tests needed to enter the U.S.
As a result of the U.S. government's new testing requirement, which requires a negative COVID-19 test result from up to 72 hours before departure, many U.S. airlines that had shifted their operations to accommodate flights to Mexico and the Caribbean as a result of increased demand since last summer are now seeing a rise in booking cancellations.
As the testing requirement applies not only to foreigners but also U.S. citizens, the demand for Mexican beach resort destinations — such as Cabo San Lucas and Puerto Vallarta — and certain Caribbean resort destinations has dropped significantly. Afraid of losing tourism and guests, many Mexican and Caribbean resorts have responded by arranging onsite COVID-19 testing for their guests and offering various travel insurance policies upon booking.
At the present time, the COVID-19 testing requirement only applies to air travelers. Travelers entering the United States by land do not have to get tested. Cross Border Xpress, an enclosed pedestrian bridge that connects San Diego with Tijuana International Airport, does not require a test as well. However, entrance restrictions to the U.S. still apply, and entrance is still limited to U.S. citizens and essential travel as before. Land entrance into Mexico is limited to essential travel, but air travel is still allowed.
Mexico does not require a COVID-19 test, but most Mexican airports ask both domestic and international travelers to complete health questionnaires upon departure.
Source: Airlines Geeks