Norwegian Escape Hits Pier in Rome Port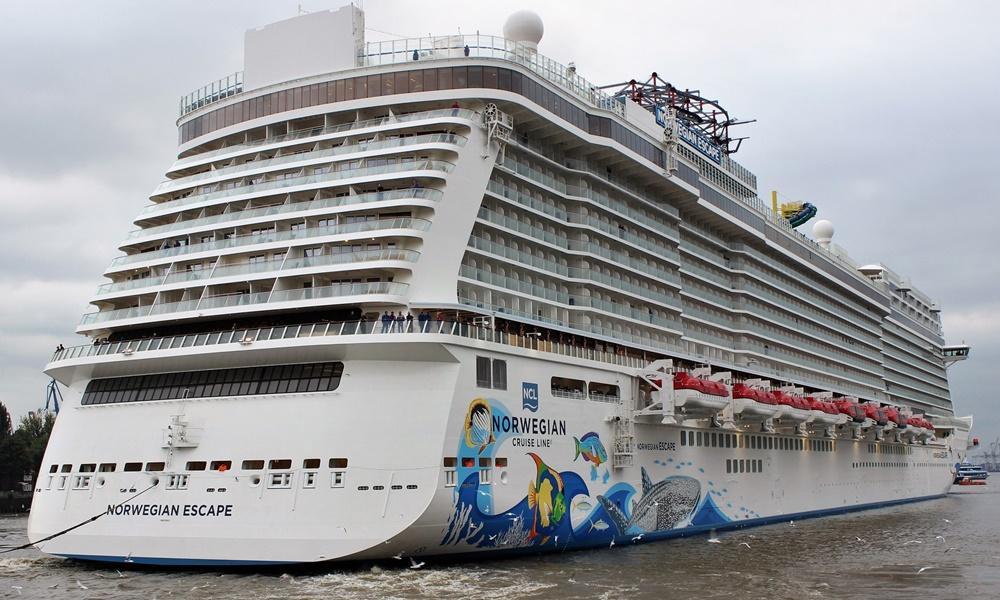 The Norwegian Escape cruise ship has been spotted with damage after she hit the pier wall recently at one of Italy's main cruise homeports of Civitavecchia, the main cruise port for Rome. The collision actually took place in December, but reports are now only starting to come out.
The Norwegian cruise ship received some damage recently on its starboard side after it hit the pier wall in the Port of Civitavecchia. Crew Center is the first site to report this and details of the collision are only now starting to come out.
The site reported that the NCL cruise ship came in contact with the concrete wall's edge as the ship was departing the port on December 17, 2020. This makes sense as the damage is to the starboard side of the large cruise ship. Thankfully, there were no injuries reported.
A photo of the damage has already been posted on social media and even though the scrape looks intense and deep, it was above the waterline and the ship has remained seaworthy since.
The hull's damage is partly over the sea turtle, part of the Norwegian Escape's hull artwork designed by artist Guy Harvey. Andrea ROMANIN took the photo as the Breakway-plus class ship arrived at the Port of Genoa on Friday morning at approximately 9:30 AM. Repairs are to be made, and the hull will look all shiny and new once again.
It was originally reported that the vessel hit the pier when arriving and maneuvering toward the dock, but now this seems not to be the case. It's not clear why or how the vessel hit the pier wall but usually, in these accidents, weather plays a major part.
Source: Cruise Hive