Panama to Host FIATA World Congress 2022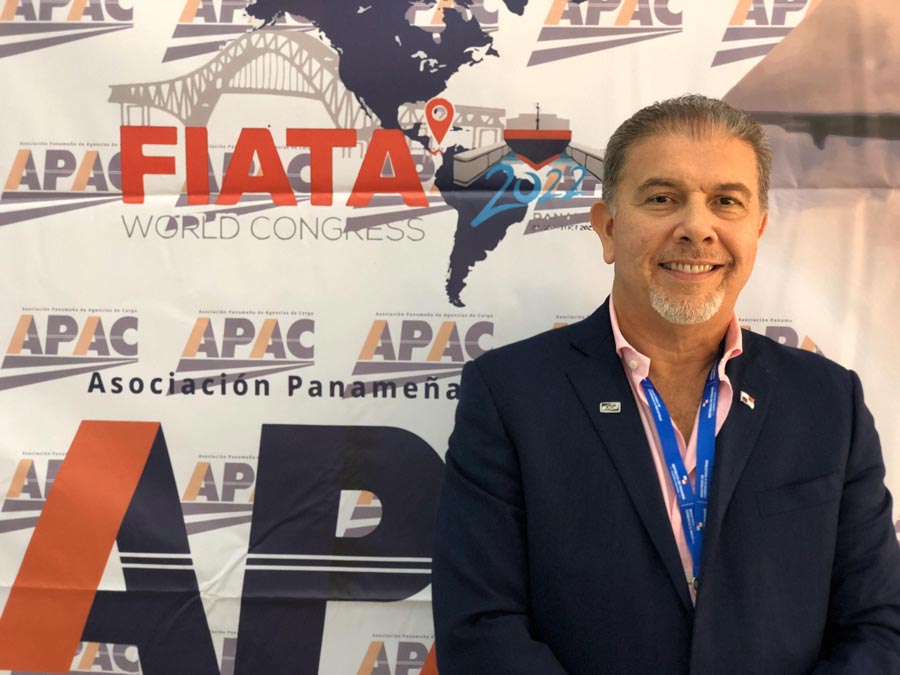 By José Carlos de Santiago
Q & A with Rodolfo de la Guardia, vice president of the Panamanian Association of Cargo Agencies, organizer of FIATA World Congress 2022
Panama will host the most important event in the world of logistics, FIATA World Congress 2022, according to Rodolfo de la Guardia, vice-president of the Panamanian Association of Cargo Agencies, organizer of that event.
In what month of 2022 will FIATA take place?
I understand it's going to be in September.
Would this event also happen together with Expologistica?
No, Expologística is now at the end of the year.
Yes, but then is the date not going to be changed?
No, the FIATA World Congress has nothing to do with Expologística, which is a local event in Panama that is held annually around these days of December.
But this year, China LAC ...
Well the China LAC did concentrate it, but they are different events, i.e. FIATA World Congress 2022, has brought together 1,500 CEOs and presidents of logistics companies from around the world; China LAC is an event to promote product sales and exchange. They are two different things.
Will it take place at the ATLAPA Convention Center?
No, the organization of the congress is taking place in a location that we have defined, but we still can't say where.
Will it be at the new Palacio de Comercios?
No. It has certain characteristics of hotels, mobility and facilities because most of the people come from outside and because of the logistical issue for the stay and the transfer are very important factors and that has to be taken into account to pull this off. It has a good convention center, and it has three hotels around, a hospital nearby and has many positive factors.
And how much will it cost to attend this event?
We have an approximate budget of 1.2 million dollars in organization and an immediate return is expected in the tourism field in 3 or 4 days of congress, with approximately over 5 million dollars, only in the topic of transfer, hotels and the like, out of the commercial activities.
And also, not counting what that could mean to the country's image. Is that right?
That's right. That already accounts for tens of millions of dollars. It's something else.
How many people are going to participate in this event?
About 1,500 people are expected and possibly more, if you include their companions.
Regarding the organization, who is going to organize it? You or the association?
The Panamanian Cargo Association is responsible for the organization, but we have hired a company called Congrex America. I don't know if you've heard it mentioned, they are the ones who have been helping us for three years now with this event.
When you have vied for it with other countries, which of them have been left out?
On this occasion for our next congress, we have beaten Viet Nam, which was our closest contender. On other occasions, we have competed for three years now, this is the first time we have won. We lost to countries such as Belgium, but this has been done in Saudi Arabia, that is to say. They are countries in surface and resources much larger than Panama.
From an association's standpoint, what do you hope to gain from this meeting?
Well, what we hope to pull off is to highlight the benefits of Panama as a logistical hub and as an international travel center, because it is not only that the world sees Panama as a business location, as a place to do business, but that these people have a multiplier effect when they see the beauties that Panama's tourism has to offer: the beaches, the diverse places that coexist, and so on.
The creation of the new Free Trade Zone, linked to the new airport terminal, that will bring benefits in 2022, won't it?
Well, let's hope so. And in fact, yes, it is just one more attraction as a logistical hub that Panama has.