Iberia Airline Joins Havana's 500th Anniversary Celebration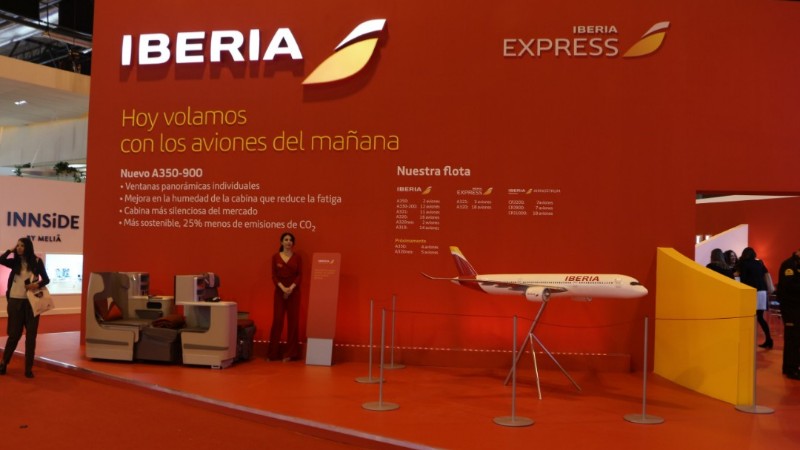 Spanish airline Iberia keeps its eyes on Havana's 500 anniversary next November 16 and for that date there is a tourist movement, a company statement said.
The report, received Wednesday in Havana, a added that the airline's President, Luis Gallego, met at the International Tourism Fair of Madrid (Fitur, January 23 to 27) with Cuban authorities. 
The statement states that Gallego's talk was with the Cuban tourism Minister, Manuel Marrero, and the Cuban ambassador in Spain, Gustavo Machin, with whom he discussed joint promotion options.
Iberia will join the celebration of Havana's 500th anniversary and will carry out a wide promotion of this destination in its magazines Ronda and Excelente, in its social media channels, and in other mass media.
The Spanish airline has daily direct flights between Havana and Madrid with excellent connections to the rest of Europe. It will also introduce its new Premium Tourist cabin in May.
Iberia is reaffirming its commitment to Cuba and its tourism. The company celebrates 2019 its 70th anniversary after one of its planes first landed in Havana. This airline is the leading one in Spain and leader in routes between Europe and Latin America.
Along with its subsidiary Iberia Express and its franchisee Iberia Regional Air Nostrum, it offers around 600 flights a day to fifty countries in Europe, America, Africa, the Middle East and Asia, with a 142-plane fleet.
Iberia achieved its fourth Skytrax star in 2017, the most punctual airline in the world in 2016 and 2017, and the third in Europe in 2018, according to FlightStats.
It has its hub at Madrid airport and is a member of the Oneworld alliance, which offers more than 14,000 daily flights to nearly 1,000 airports in more than 150 countries.