One on One with FITUR's Chief Maria Valcarce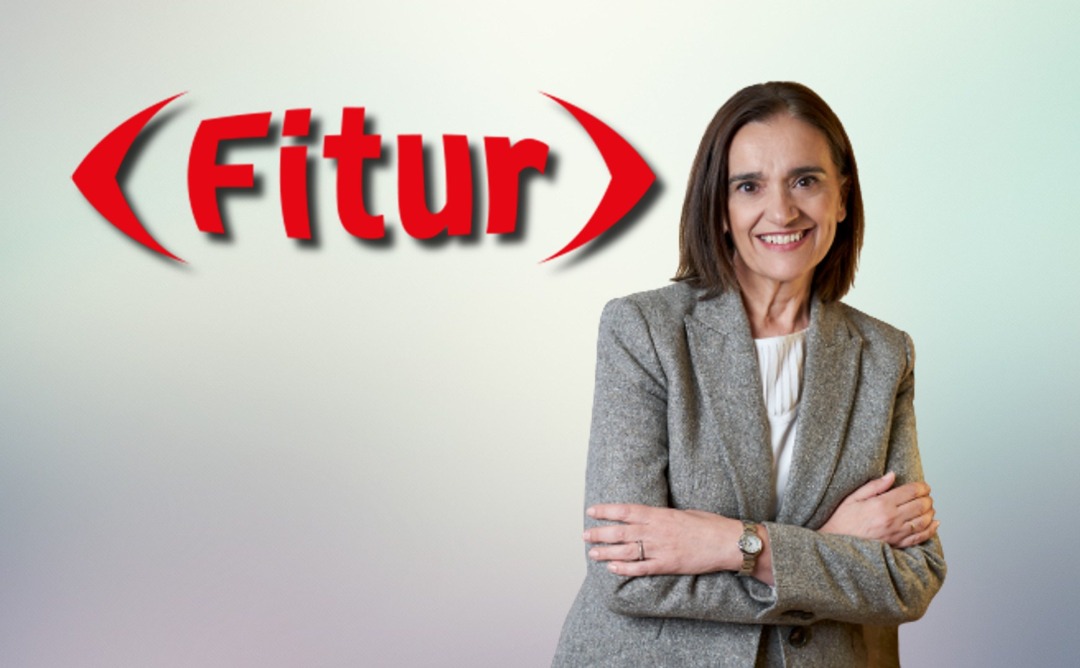 By José Carlos de Santiago
Caribbean News Digital spoke with María Valcarce, director of FITUR, about the importance of an event like FITUR 2022 in the current context, what's new at this year's edition and the future of the trade fair and congress sector. She said that contributing to the recovery of global tourism is one of the main objectives of its organizers.
FITUR has gone from being the second most important fair in the world to the first, ahead of ITB, is that so?
We really don't want to focus the message on whether we are first or second, especially at a time when other fairs have not been able to be held due to external circumstances. Fortunately, FITUR was able to be held in 2020 - a record edition - and in 2021 in a special edition in May, and it will be held again in 2022. This has allowed us to contribute to the recovery of tourism, and that is what is important to us. To be a major trade fair with the ability to positively influence the revival of the tourism industry worldwide.
The statistical and medical data of the 2021 edition showed very positive figures, did it surpass WTM London in the number of countries present and in the number of visitors? How was this achieved?
We had in May 2021 an edition that I call ¨heroic¨, because, thanks to the commitment of all the exhibitors, the public administrations, IFEMA Madrid and all the professionals who attended, we were able to demonstrate that we could safely reactivate meeting tourism and give that first boost to the recovery of the tourism industry. Fortunately, WTM 2021 was also able to be held, the FITUR team was there, and I think the important thing is the fact that it was held. I hope that soon all tourism fairs will return to the scene and we will leave behind the limitations that events have been suffering.
FITUR MICE is now in its fourth edition, what can you tell us about this section?
FITUR MICE is our section dedicated to this important segment of tourism for which IFEMA Madrid itself is a world standard bearer. It will be held on January 17 and 18, the Monday and Tuesday before the opening of the fair, and will bring together some 80 professionals specializing in MICE, who will develop an intense agenda of meetings that will surely lead to numerous business opportunities. 
What other novelties will there be at FITUR this year?
Each section of the fair presents new programs of activities and, in that sense, all the innovation that the sector has underway in the different market segments, sustainability initiatives, new trends. On the other hand, this year the FITUR partner is the Dominican Republic and this destination is going to surprise us with a spectacular stand that will present its rich and varied tourism resources, not only in sun and beach but also cultural, gastronomic and for meeting tourism. Finally, I would like to highlight the fact that we are launching a new cruise ship section - FITUR CRUISES - which I'm sure will win over the general public. 
This time of pandemic has changed the way of thinking and meeting of many people and companies, extending teleworking, Zoom, or any video conferencing system. What could it mean for cities that host fairs and congresses the decrease of international visitors to these events?
I believe that virtual meetings are a very valid tool and that we have all come to use frequently to avoid certain trips that did not have a great added value, certain training meetings in which the coexistence with other attendees was not of great importance; however, I do not believe that the value proposition of fairs and other events in which ingredients such as networking, personal encounter, unscheduled interaction, social encounter, the sense of belonging to a sector, the building of new relationships, among others, are essential, can be replaced by virtual meetings. 
Fairs have to use existing technology to complement our proposal and make it even better. That is what we have done at FITUR with our FITUR LIVE CONNECT platform, with which we have created a network for the professional tourism community that does not replace what FITUR provides, but rather helps to optimize in-person participation at FITUR - its preparation, its follow-up - and allows those who, due to circumstances, cannot travel, to access its participants virtually. 
When the Internet began, we already went through a great questioning of the face-to-face fairs and what happened was that the fairs continued to grow, specialize, internationalize and we all adopted the Internet to extend our call to sectors worldwide, increase the visibility of participants and communicate better with customers; then came the apps, e-commerce ..., and the fairs are still there and - with their cycles - we continue on an upward trajectory. I think what we have to do is embrace all the emerging technology that can help us improve and move forward, confident that we have a genuine and irreplaceable value proposition, based on the fact that human beings are social beings and that we need personal face-to-face contact.
How many jobs are created directly and indirectly in the city of Madrid by this type of event and the travel of its participants?
The last study I know of analyzed the activity generated by IFEMA Madrid in 2018 and measured its impact at 4.374 million euros and 26.168 jobs generated. The effect of IFEMA Madrid on wealth and employment is enormously important.