Heritage Values of Ibero-American Gastronomy Pop Up at Excelencias Gourmet Seminar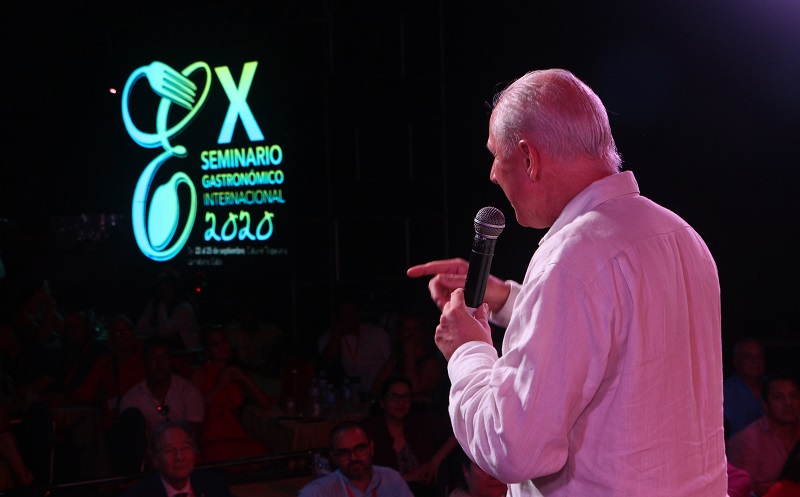 By Leonel Nodal
The values of the rich and diverse Ibero-American gastronomy, as essential components of the authentic ancestral culture of Ibero-America, prevailed as dominant themes in the conferences and debates of the third and final day of the International Gourmet Seminar.
A widespread sense of satisfaction reigned among the more than 300 participants in the meeting in its academic part, dotted with pleasant moments of tastings of food and drinks prepared as the inhabitants of America and Europe did 500 years ago Years.
The incessant coming and going between the two continents mixed products, knowledge and tastes until fostering the so-called "back-and-forth cuisine", the central theme of the event that concluded this Friday in Havana, organized by the Excelencias Group, of Spain, with the competition of Cuban institutions.
Over 10 uninterrupted hours of exhibitions, product samples and their elaboration, tastings and a friendly exchange between the more than 300 delegates from a dozen Cuban countries and residents, a sense of widespread satisfaction spread through the spacious halls of the famous Cabaret Tropicana.
The celebration of the 500th age of Havana, which will be celebrated on November 16th, the reason for countless public events among which will stand out parties, dinners, with abundant consumption of traditional dishes of the country and the corresponding drinks, among them historical rums, considered among the best in the world occupied part of the morning.
One of the keynote lectures of the day set out to answer this question: why can Cuban cuisine be declared an intangible cultural heritage of Cuba?
For more than 10 hours, over 300 attendees enjoyed intense exchanges at the end of the discussions of a panel of specialists from Colombia, the Dominican Republic, Spain and Cuba on various ways of making casabe and its heritage value.
On the intense day, various dishes were tasted that use casabe as a tapa or presentation base, chocolates and their combinations with rums and other beverages, including Mexican tequila, Spanish wines, Cuban rums, ice creams, Cuban Creole sweets and the infallible cigars.
At the point of falling at night, before the planned farewell dinner at one of the city's most reputable 5-star hotels, the widespread joy was the most convincing sign of the success of the ninth edition of the Excelencias Gourmet Seminar.