From Delhi to London on a Bus in 70 Days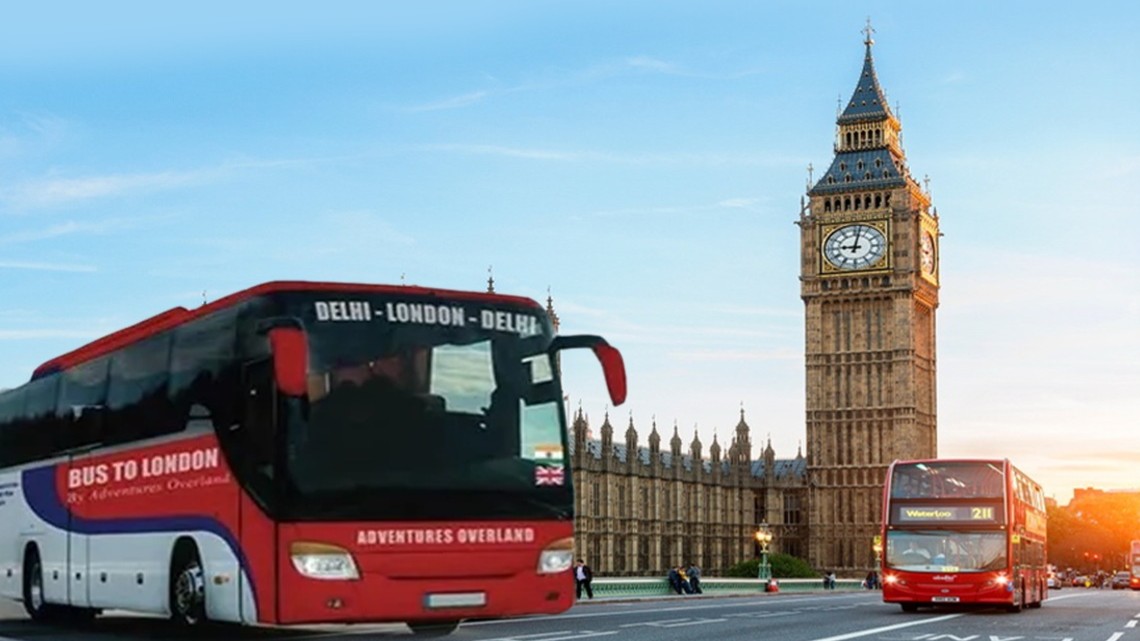 (CNN) - Expedition company Adventures Overland is hoping you'll say yes to its new organized bus trip, which will ferry travelers from the Indian metropolis of Delhi to the UK capital of London -- no airplanes involved.
Described as the "first-ever hop-on/hop-off bus service" between the two destinations, Bus to London will ferry 20 passengers on a modified luxury bus, inspired in part by the Hippie Trail buses that crisscrossed the world in the 1950s and 1960s.
The bus will cross 18 countries over a period of 70 days, with passengers hopping off to marvel at the pagodas of Myanmar, hike the Great Wall of China and wander historic cities including Moscow and Prague. The image above is an illustration from Adventures Overland, depicting what the bus might look like.
Adventures Overland was founded by entrepreneurs and enthusiastic travelers Tushar Agarwal and Sanjay Madan. Agarwal says the idea was inspired by an incredible solo drive from London to Delhi he did back in 2010.
Since founding Adventures Overland, Agarwal and Madan have organized three India-to-London expeditions, in which travelers bring their own cars and travel in a convoy. The duo has also organized driving trips across snowy Iceland and over frozen lakes in Russia.
They've had some incredible experiences, but Agarwal and Madan were keen to do something a little different with their latest excursion.
The inaugural Bus to London journey is set to take place in mid-2021, Covid restrictions pending. This road trip doesn't come cheap -- Agarwal says it will cost around $20,000, but you can opt to just do part of the journey, which is divided into four legs.
Plus, you can pick whether you want to start in the UK or India -- once the bus reaches London, outward passengers will travel back by air and the vehicle will turn back around, kickstarting a return journey with a new group of 20 travelers.
Since announcing the idea, Agarwal and his team have been inundated with messages from travelers around the world -- some 40,000 people have registered interest so far.