Miami Beach Extends State of emergency thru March 30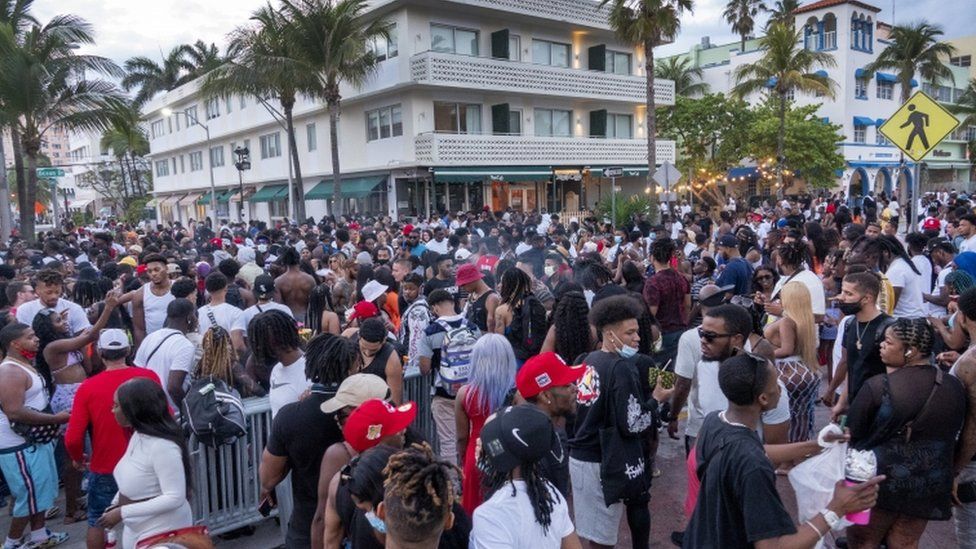 Photo: CNN
(CNN) - Miami Beach was forced to extend a curfew and state of emergency, possibly for several weeks, after city police struggled to control shoulder-to-shoulder crowds of spring breakers last weekend, Mayor Dan Gelber said Monday.
More than 50 people have been arrested and eight firearms confiscated since Friday, according to a Sunday tweet from the Miami Beach police. On Saturday night, police fired pepper balls in an attempt to break up throngs of mostly maskless partiers on the city's main thoroughfares.
The Miami Beach City Commission met Sunday night and declared an 8 p.m. curfew would remain for the city's entertainment district Thursdays through Sundays until at least March 30. City Manager Raul Aguila will have the option to extend it for two more weeklong increments through April 13.
Bridges and causeways will be closed those days from 10 a.m. to 6 a.m. Local residents, hotel guests and employees are exempted from those rules.
The crowds became so large that police from nearby agencies came in to lend assistance. Gelber said somebody fired a shot into the air Friday night. The previous weekend, about 100 people were arrested and two officers were injured following unruly crowds, police said.