Juan Barjau Joins 5 Estrellas Club as Chief of Strategy and Business Development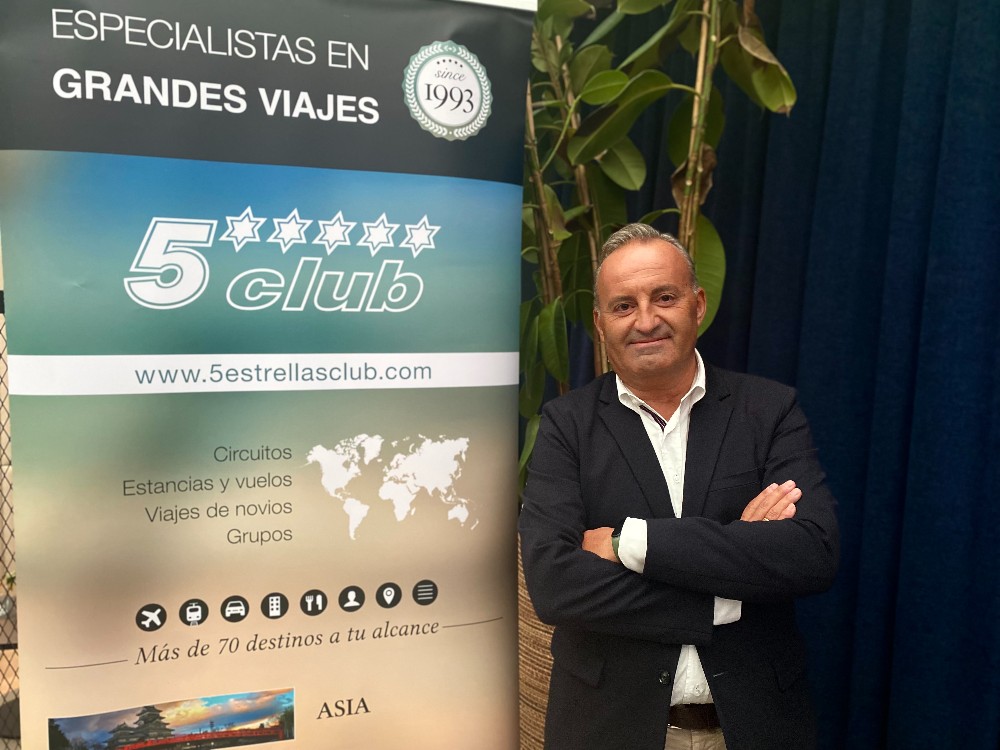 Wholesaler company 5EstrellasClub has announced the appointment of Juan Barjau as new Director of Strategy and Business Development, with the aim of buttressing its repositioning project in the Spanish outbound market. 
Juan Barjau, a professional with extensive experience and recognition in the tourism sector, has held various positions of responsibility in leading companies. He has worked for Soltour, Viva Tours, Hoteles Globales, Europlayas, as well as in the field of tourism consultancy.
The new Director of Strategy and Business Development will lead, together with the general management, the definition and execution of the 2023-2028 strategic plan. 
A roadmap that will address different areas of action such as: the rebranding and redesign of corporate identity, the new sales and marketing plan, the opening of new distribution channels and the implementation of a new B2B technological solution for travel agencies.
Mr. Barjau expressed his satisfaction and gratitude to Virginia Blasco, CEO of the wholesaler, for her confidence in him to take on this new challenge. "I am convinced that we have the raw material and the right team to bring 5EstrellasClub back to a relevant position in the travel industry, under a new, more efficient and sustainable business model".
Virginia Blasco continues to bet on a top-level management team to develop its 5EstrellasClub cultural and digital transformation project. 
About 5EstrellasClub
Travel wholesaler founded in Zaragoza backed by more than 30 years of experience in the Spanish market, always working alongside travel agencies as its prescriber and marketing channel. It specializes in trips to the Middle East, incorporating a range of long distance international destinations. 
Relying on the knowledge and experience of its team of professionals, 5EstrellasClub designs programs and circuits that stand out for their cultural content. Its corporate philosophy has led it to make a firm commitment to promote a more sustainable tourism, aligned with the SDGs of the 2030 Agenda.