One-on-One with Anthony Mahler, Belize's Tourism Minister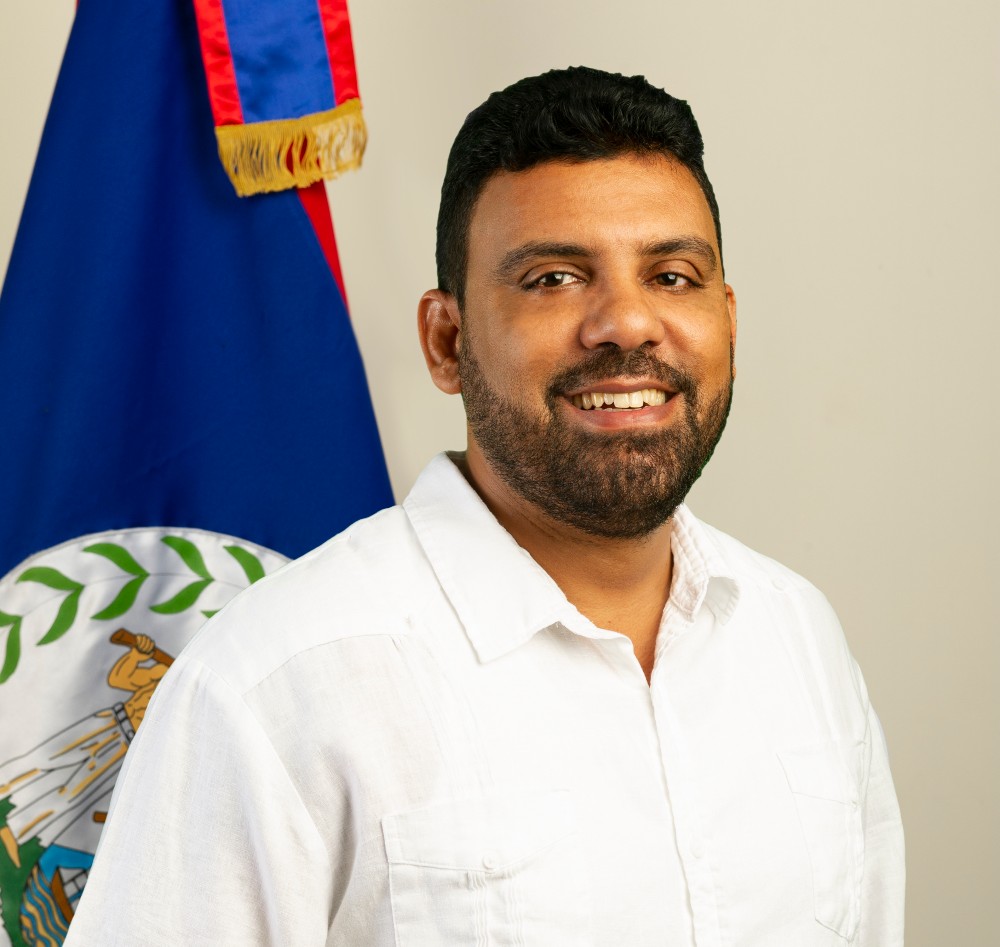 By Veronica de Santiago
After Belize peaked over 500 Covid-19 cases on December 9 last year, the country has managed to keep that rate down through the course of 2021. What have you done to have a rate so low?
The pandemic has affected the entire World and Belize has been no exception. The Government of Belize implemented stringent safety measures from the onset of Covid-19 in March of 2020 through to the present day.  
These measures include the wearing of masks in public spaces, a daily curfew, social distancing protocols, mandated the placement of hand washing and sanitizing stations in all public areas, including ports, restaurants, hotels, Government offices and tourism areas.  In addition, the Belize Tourism Board (BTB) implemented a Gold Standard Certification program for tourism service providers, which guarantees the highest safety for visitors.  
With the WTTC Stamp of approval, Belize is recognized as a safe destination, where visitors can experience 'Safe Travels'. In tandem with all this, the Government launched an aggressive vaccination campaign for Belizeans. 
How does the "Belize Health" app work and how has it helped authorities to keep a safe inflow of tourists? What other measures do you apply to get the job done?
The Belize Health App is no longer required to enter Belize. However, as of August 9, 2021 all travelers, both vaccinated and unvaccinated, entering Belize from other countries, are required to present a negative COVID-19 test. 
All travelers entering Belize at the Philip Goldson International Airport (PGIA) are required to present a negative Covid-19 PCR test taken within 96 hours of travel or a negative result from any approved Antigen Rapid Test taken within 48 hours of travel. If no test is presented, a COVID-19 test will be administered at the airport for a fee of USD $50 per passenger. Only children 5 years and older will be required to present a negative test.
We have also implemented safety protocols at our ports of entry, the PGIA, at accommodations, tours and in public spaces, which play a prominent role in creating a safe flow for tourists. All visitors to Belize are required to have a confirmed booking with a Gold Standard Certified Hotel before entering Belize.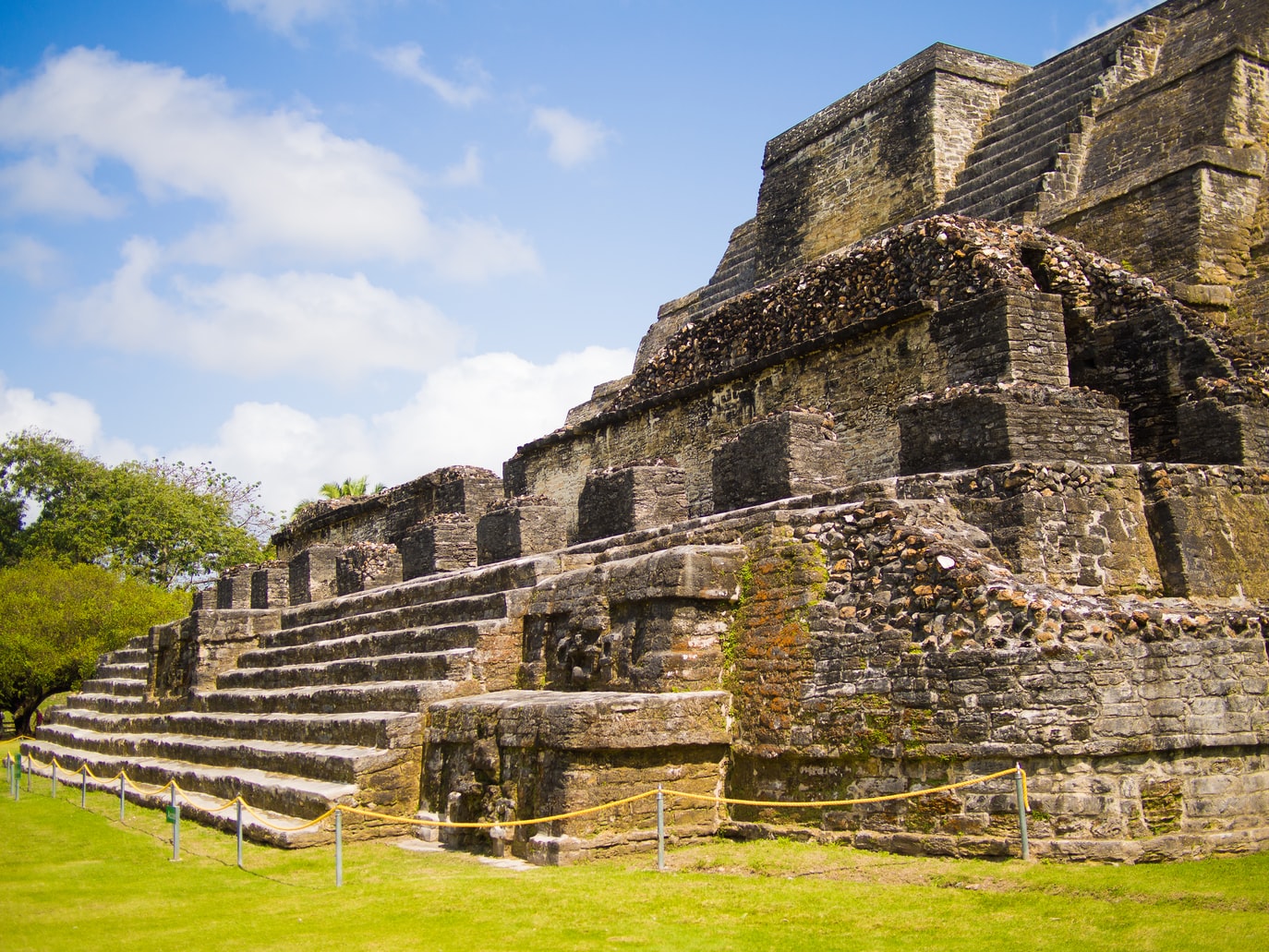 Related Articles:
Belize: Building Bridges through Travel and Tourism
Belize to Host Adventure + Sustainability Virtual Travel Expo
Belize Reopens International Airport to Leisure Travel
What health protocols will you rely on when passengers disembark at the cruise terminals? Have you upgraded the terminal facilities as far as technology is concerned?
In July 2021 Belize's cruise port reopened after a 16-month hiatus to welcome the Carnival Vista.  All cruise passengers must be fully vaccinated or provide a negative test result in order to be allowed to disembark onto Belize's shores.  Cruise tourism is a crucial component to Belize's tourism recovery efforts, and the ability to provide a safe and secure experience for the passengers, crew and the destination is paramount.  
For this reason, the terminal facilities at our cruise ports have been upgraded with the most modern sanitizing stations and safety protocols. These protocols are also observed during all tours and at the tour sites. The Belize Tourism Board remains committed to the full recovery of the cruise industry to pre-COVID numbers and looks forward to welcoming an increasing number of visitors to our shores in the months ahead.
In early April, Belize started vaccinating the tourism personnel. How has this process been going on to date?
The national vaccination campaign has been moving briskly and extremely successful. The Government, through its diplomatic efforts and assistance of development partners, has managed to secure enough doses of the vaccine free of cost for all Belizeans. 
Additionally, youths between the ages of 12 and 17 years have been vaccinated with the Pfizer vaccine. The tourism sector has registered a high number of vaccinated frontline workers and persons 60 years and older with underlying health issues are now being administered a booster. 
As of 27th October 2021, 205,502 persons or 47.7 percent of the population had received at least one dose of the vaccine and 177,455 or 41.2 percent have been fully vaccinated.    
With the aviation industry still in deep pain, lack of airlift seems to be the main issue all travel destinations might have in the near future. How is Belize coping with that?
Air connectivity is the bloodline of Belize's tourism industry. For this reason, the Ministry of Tourism & Diaspora Relations, working closely with its industry partners, has focused its efforts to strengthen this sector. In addition to the service provided by the major Airlines such as AA, United, TAG and Copa, WestJet resumed flights to Belize from Toronto, Canada on November 3 while Southwest Airlines resumed flights to Belize from Houston on November 7 and Denver on November 20.  
For the first time on November 19, Alaska Airlines begins a new non-stop service to Belize from Seattle and Los Angeles. On December 11 Frontier Airlines will start flying to Belize from Denver and Orlando. Also on that day, SunCountry will resume its flights from Minneapolis. 
I must also mention that Belize is serviced by COPA Airlines from Panama, by TAG Airlines from Guatemala and Tropic Air, one of Belize's local Airlines, offers a direct flight to and from Cancun, Mexico. 
So overall, Belize is looking forward to a very robust tourism season and an increased number of overnight visitors with the resumption and addition of new flights.
Belize is known worldwide for its nature-oriented and environment-friendly tourism approach. Are you considering other niches to branch out, such as culture and heritage, for instance?
Belize is a haven for natural and cultural diversity. Our tourism product is so unique and diverse, which allows the visitor to submerge in an immersive cultural experience while enjoying the best of our natural attractions. Belize is the home of the largest barrier reef in the Western Hemisphere, the Great Blue Hole, a network of underground caves and rivers, pristine forests, the only Jaguar Reserve in the World, besides the sugar-white Sandy beaches.  
The country also offers some of the world's best diving and snorkeling spots in addition to excellent cuisine, rich culture and warm hospitality from its citizens. Belize has a rich cultural heritage visible through numerous ancient Mayan cities, immersive activities such as Garifuna drumming and cooking classes, both Mayan and Garifuna. 
Throughout the years, we have seen great potential in niche areas such as Wellness, Romance and Weddings but the reality is that in Belize only the imagination supersedes adventure given the diverse nature of our tourism product. This means that any activity can be tailored to accommodate the requirements of our guests.
Belize has engaged in many of CATA's activities, such as the recent workshops aimed at training employees in the travel industry. How good are the ties between Belize and CATA right now? Has CATA been helpful to Belize in these times of crisis?
Belize is committed to the integration system of Central America (SICA) and CATA. As an active member of these organizations, Belize continues to actively participate in all of CATA's marketing and promotional activities, which include regional and intraregional marketing initiatives as well programs that promote Central America as a multi-destination in Europe, which is one of Belize's key source tourism markets.  
In addition, CATA continues to provide excellent marketing intelligence support and the sharing of a wealth of information among members on new travel trends, workshops, tourism surveys & research on emerging markets through its well established network. We, therefore, support and appreciate our partnership with CATA.