Aeromexico to Furlough 15% of Total Workforce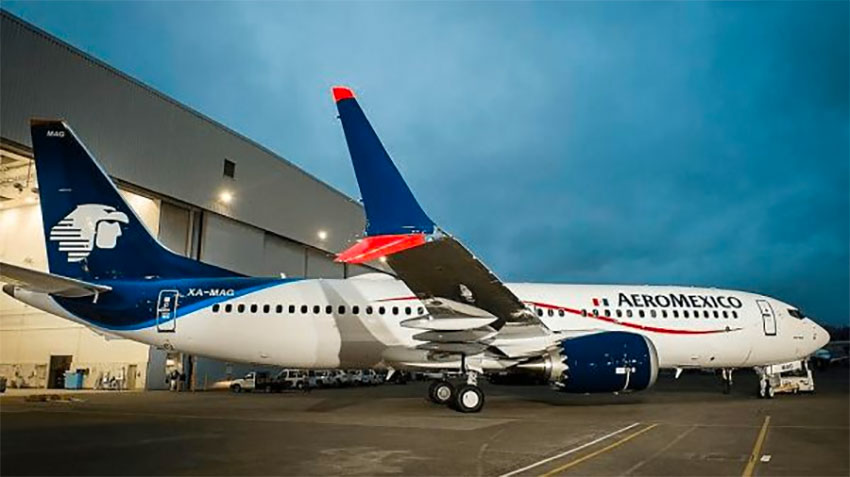 Aeromexico is trying to slash its workforce by at least 15% by furloughing 2,596 workers in the last quarter of 2020. 
According to some motions presented to the United States Bankruptcy Court in New York, the airline is trying to "rationalize its workforce in the wake of the challenges facing a global airline in the midst of a pandemic." Despite that, the Unions representing Aeromexico's employees are not happy.
Before the COVID-19 pandemic, Aeromexico had a workforce of 16,660 employees in several countries across the world. It had a fleet of over 125 aircraft and transported more than 20 million passengers per year.
But, the pandemic struck hard to the Mexican airline, which had to file for a Chapter 11 reorganization in the US. The New York Court recently approved the US$1 billion DIP Financing of Aeromexico, under one investor, Apollo Global Management. Aeromexico, to get that deeply needed money, has to launch several cost-saving initiatives, like layoffs.
Aeromexico is planning on reducing its cabin crew staff by 766. Of these, 150 will be furloughed from the regional branch Aeromexico Connect while the rest will come from the main brand.
Also, Aeromexico will furlough 855 unionized employees that work on ground handling operations, sales, maintenance, and cargo operations. Additionally, the Mexican airline aims to fire 975 non-unionized employees from diverse areas like Financing, Marketing, Audit, Security, Human Resources, and more.
Finally, Aeromexico plans to reduce its pilot workforce but hasn't announced so far how many pilots it will let go. The Pilot's Union, or ASPA, has been mostly against the measures announced by Aeromexico.
Source: Simple Flying