Plus Ultra to Start Cali, Cartagena Routes in June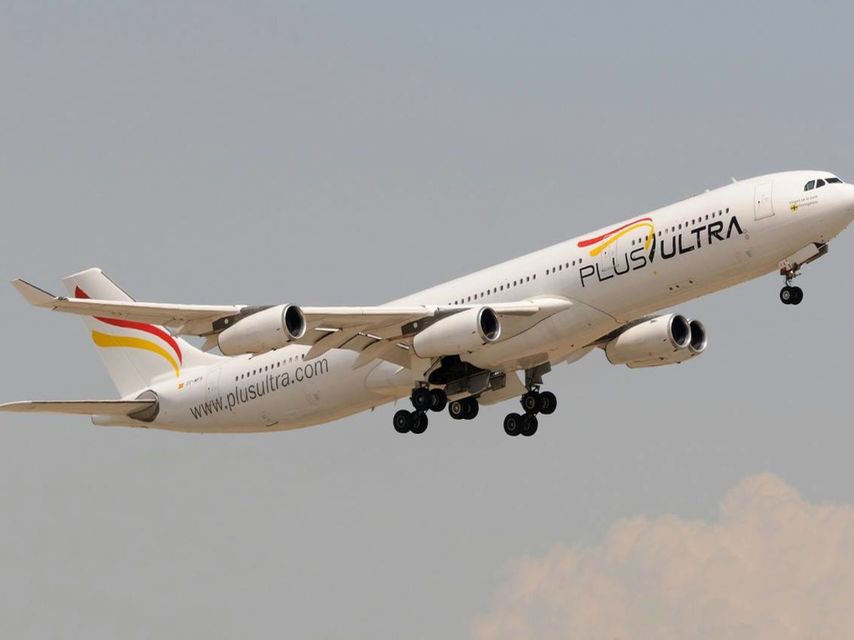 Plus Ultra Líneas Aéreas will add Colombia to its network of destinations this year, with the opening on June 17 of the Madrid-Cali-Cartagena de Indias circular route, which will operate four times a week, Marketing chief Gibson Preziuso told EFE news agency.
According to the director, the airline has consolidated its operations in 2019 on the routes it offers to Venezuela (Caracas) from Madrid and Tenerife, as well as those linking the Spanish capital with Peru (Lima) and Ecuador (Quito and Guayaquil).
On its Ecuadorian circular route, operated with two weekly frequencies, Plus Ultra, which will move to its new headquarters in La Moraleja on 1 March, has carried 300,000 passengers since it opened in July.
Plus Ultra is a small airline, he detailed, whose values include proximity as its "guarantee of success", thanks to a group of professionals who "know the Spanish and Latin American markets very well", representing 40% and 60% of its customers (mainly holidaymakers and ethnic groups), respectively.
Preziuso has assured that the company is "profitable" and has "satisfactorily" increased its income, despite operating in "very volatile" markets such as Latin America, but "we have managed to come out of this test with flying colours because of our knowledge of the area", he insisted.
The airline, which achieved an average occupation of 87% in 2019, has also maintained its costs at industry levels, "something positive", taking into account increases in spending on fuel and distribution, as well as the expansion of the workforce from 80 to 416 workers in four years.
Plus Ultra will add two new aircraft to its fleet in the first half of 2020, bringing the total to six: two A340-300s and four A340-600s.
Its objective is to continue working to become a reference airline in Spain and Latin America and a valid alternative to the "fantastic options" that exist for flying in both markets with companies such as Iberia or Air Europa, whose merger seems to Preziuso to be a natural process, with consolidation being "a global phenomenon".
Plus Ultra, which is negotiating some code-share agreements with Latin American and European airlines, aims to grow profitably in the future, expanding its offer in the Caribbean and Latin America, especially to secondary destinations in countries such as Mexico, Brazil, Colombia or Venezuela, which are not currently flown by other Spanish operators.
In Venezuela, it has an agreement with Laser Airlines to offer flights to Margarita Island, which is waiting for the panorama in the country to be clarified, which, on the other hand, has announced that it will charge for the fuel it sells to the airlines in its petros cryptosystem.
The executive does not believe that this will be a disadvantage, since it is one more form of payment in which he does not see any inconvenience.
In Ecuador, Plus Ultra is in the process of negotiating with TAME airlines to offer its passengers the possibility of flying to the Galapagos.