Whatever Happens to Your Miles When an Airline Goes Bankrupt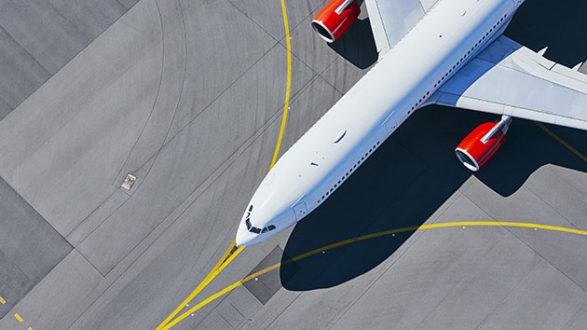 Over the weekend, Colombia's Flagship airline Avianca declared bankruptcy. While that might not seem notable to many U.S. travelers, diehard points and miles collectors had cause for concern. 
The airline's mileage program, LifeMiles, can be lucrative—from domestic flights on United starting at 6,500 miles to flying some of the best first-class products in the skies for under $50 out-of-pocket. LifeMiles also has had a habit of selling miles for a price that made them seem almost too good to be true. 
Avianca wasn't the first airline to declare bankruptcy due to the coronavirus pandemic. UK-based Flybe, Virgin Australia and U.S. regional airlines Trans States Airlines and Compass Airlines have all entered some form of bankruptcy protection since the beginning of March 2020. Unfortunately, this probably won't be the final tally by the time travel returns to normal.
Whether you have collected millions of airline miles from business travel or have just been scraping together miles to save on a trip, you're probably wondering what an airline bankruptcy means for your miles. While each case is unique, let's review some possible outcomes.
Of the airlines that have declared bankruptcy so far this year, Virgin Australia and Avianca are the only two that have dedicated mileage programs. In both cases, the mileage program is a separate legal entity from the airline, and neither loyalty program has entered bankruptcy. 
The news was especially bad at first for those who hold Virgin Australia's Velocity frequent flyer miles. On April 21, 2020—the same day that Virgin Australia entered administration—Velocity announced an immediate "pause on redemptions" for an initial period of four weeks. Although members probably didn't have plans to use miles to travel anytime soon, this pause included non-travel redemptions like gift cards.
The good news is that this pause was lifted on May 15. Members can now redeem Velocity miles for domestic flights starting September 1, 2020. Even better, Velocity is waiving all change and cancellation fees on awards through September 1.
LifeMiles is off to a more-confident start. Hours after the news broke that Avianca had filed bankruptcy, LifeMiles issued a press release and emailed members. The message: "LifeMiles Remains Strong":
Avianca announces that LifeMiles members can be confident in the value of, and the ability to redeem miles.
Members can still redeem LifeMiles for Avianca and Star Alliance partner flights as before. LifeMiles is going further by incentivizing travelers to continue using the program. LifeMiles has agreed to waive change penalty fees through October 2020. Also, LifeMiles is emphasizing that Avianca will continue to honor LifeMiles loyalty program terms. Current elite status tiers have been extended through January 2022.
Mileage collectors can be optimistic that LifeMiles will continue to remain strong through Avianca's reorganizational Chapter 11 bankruptcy—just as U.S. airline mileage programs have done through the past two decades. However, confidence in the future of a program isn't a guarantee that things will work out.
Source: Forbes