Cruise Lines, Florida Governor Square Off over Vaccine Passports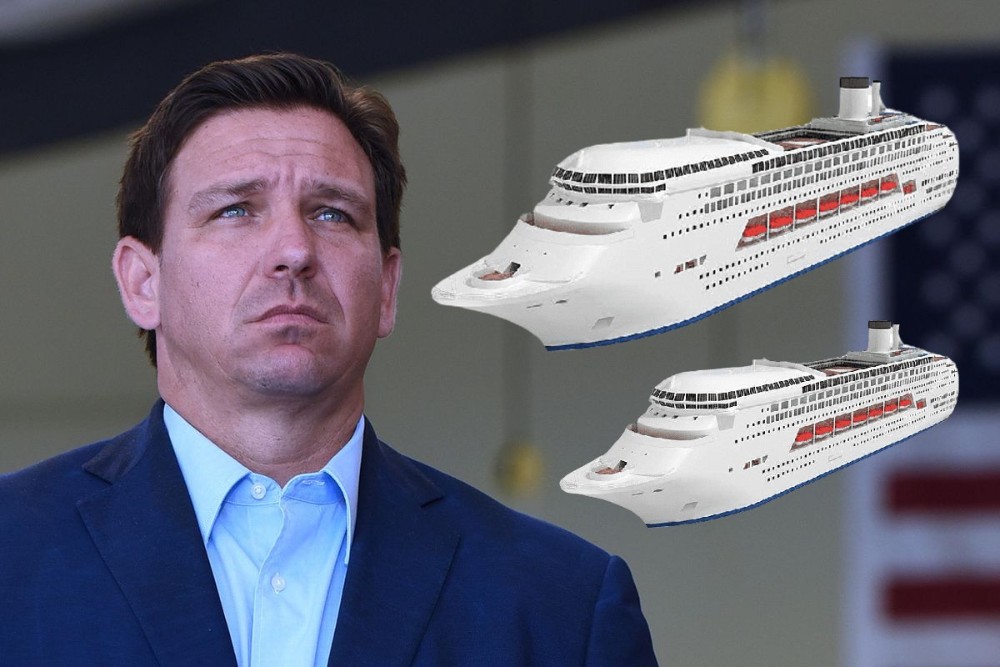 Florida Gov. Ron DeSantis is on a collision course with one of the state's biggest industries over a law he signed banning businesses from asking customers whether they've been vaccinated against Covid-19.
Cruise ship operators, who sail out of Florida's large southern ports, say the order will make it harder for them to safely return to the seas, possibly imperiling a major economic driver in the state.
The GOP, under the influence of former President Donald Trump, has pursued cultural fights that roil its base at the expense of traditional conservative values, like free-market capitalism, with DeSantis, who is considering a presidential bid in 2024, and others picking fights with companies that they say undermine American values.
The Centers for Disease Control and Prevention gave the go-ahead Wednesday to begin work toward restarting cruises for the first time in over a year after the massive ships became some of the first superspreader locations for the coronavirus.
With populations the size of small cities packed into close quarters, cruise ships are uniquely vulnerable to viral spread. So to comply with CDC guidance and keep passengers and crew members safe, several cruise liners want to require nearly everyone onboard to be fully vaccinated.
But that could now be illegal in Florida, the center of the American cruise industry, under a law DeSantis signed this month that prohibits businesses from discriminating against unvaccinated customers.
The law is the last thing the cruise industry needs, said travel industry analyst Patrick Scholes, managing director of Truist Securities, as they try to reassure passengers that it's safe to return to their all-you-can-eat buffets after 15 months.
The dispute may end up in court, as the cruise industry argues that the state law doesn't apply to it thanks to federal rules. In the meantime, companies may decide to move ahead with plans to require vaccinations, even if it means racking up violations in Florida.
Source: NBC News