Royal Caribbean's Joint Venture in the Bahamas Making Headway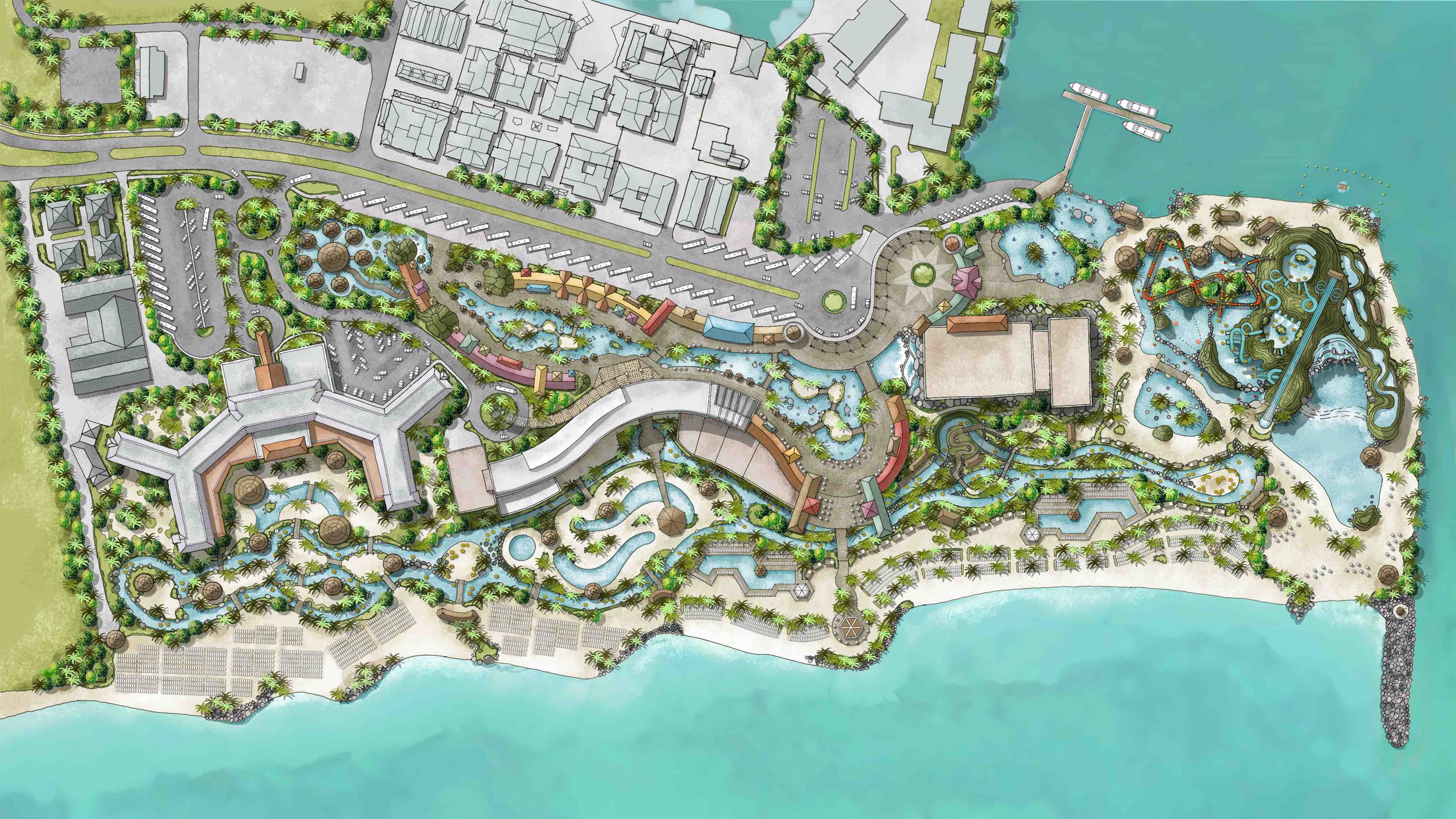 The first project for Holistica Destinations in the Bahamas, a joint venture between Royal Caribbean Cruises Ltd. and the privately-held ITM Group in Mexico, calls for a multimillion development in Freeport, Grand Bahama Island, slated to open in winter 2022.
As reported by Travel Weekly's Gay Nagle Myers, the project spans two locations. Harbour Village will include the enhancement and expansion of the port terminal in Freeport with three new berths in phase one as well as dining and shopping venues, beach areas, shore excursions and visitor activities.
According to the news report, the first phase of the Lucaya property, to be located at the Grand Lucayan resort, which was sold by the Bahamas government to the cruise line and ITM on March 2, will include a 526-room hotel, shopping village, spa and wellness center, a water and adventure theme park, a 40,000-square-foot convention center, ziplines and adventure activities, restaurants, bars and nightlife.
Future plans calls for a transportation hub in Freeport with infrastructure for water ferries and ground transportation for buses, vans and jeeps.
The project anticipates creating 3,000 direct jobs during peak construction and operation periods, the Travel Weekly story concludes.