Brand USA Global Marketplace Gets Cracking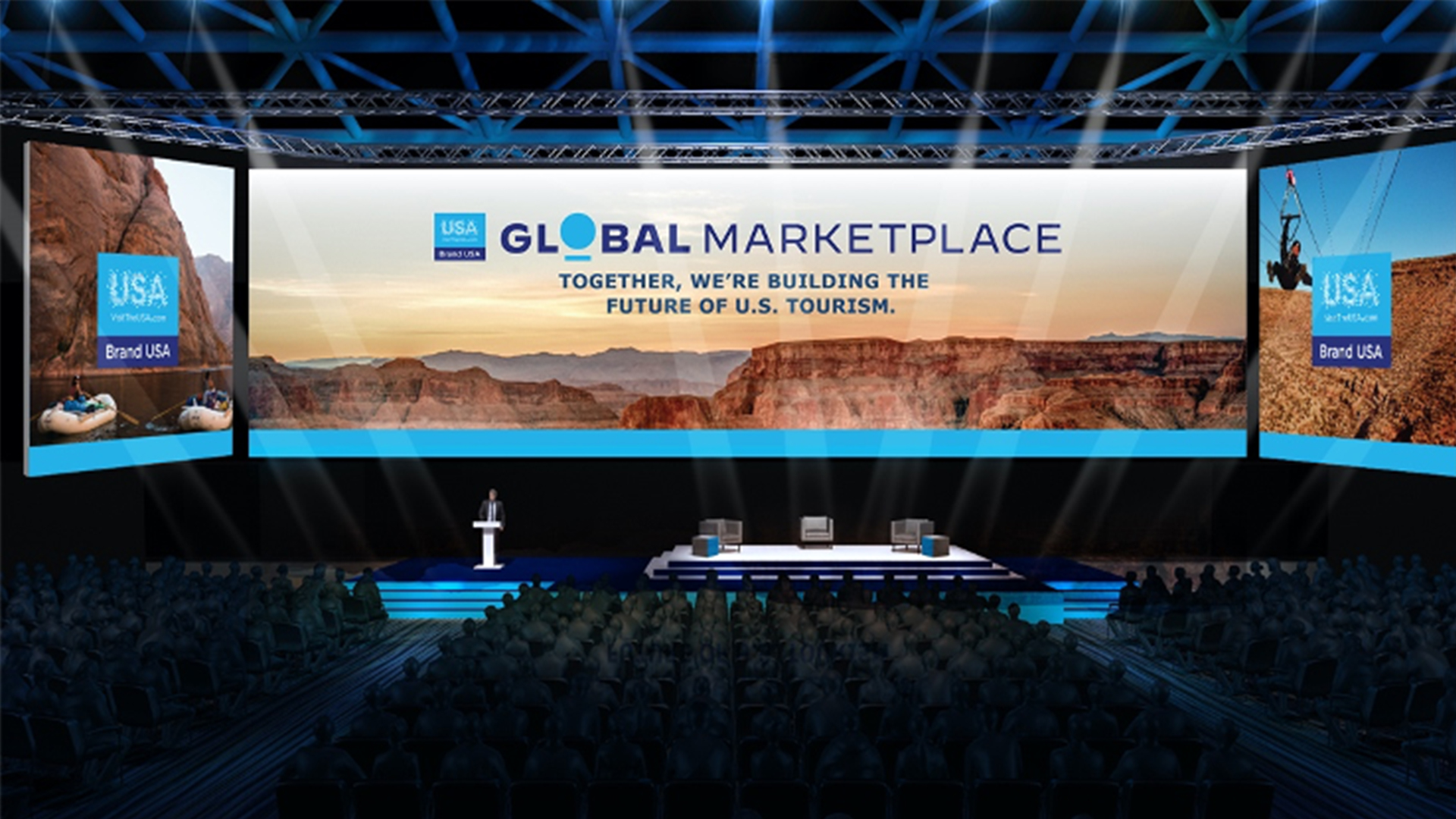 Brand USA Global Marketplace, a digital platform, got going this week with an opening discussion led by Brand USA CEO and President Christopher L. Thompson.
He was joined by three key industry leaders, also members of the organization's board of directors, who shared their thoughts on the challenges the industry faces, opportunities presented by those challenges, and insights on recovery and what travel may look like in the future.
A reimagined version of a traditional trade show, the Global Marketplace (accessible 24/7 all year round) solves the conundrum of the U.S. travel community's need to engage with its international tourism counterparts while global travel remains restricted, due to the impact of COVID-19. 
Marketplace virtual events will include one-to-one meetings, networking sessions and enrichment series—all of which will work to foster marketing insights and facilitate connections between tourism industry leaders like CEOs, category specialists and major media.
The first event to launch on the new platform will be the four-day Brand USA Travel Week Europe, which will connect over 150 buyers from around Europe with roughly 115 exhibitors, ranging from destinations and regional marketing organizations to transportation services, receptive tour operators, major hotels and attractions.
Source: Travel Pulse