Excelencias Group President among BTC 2020 Lecturers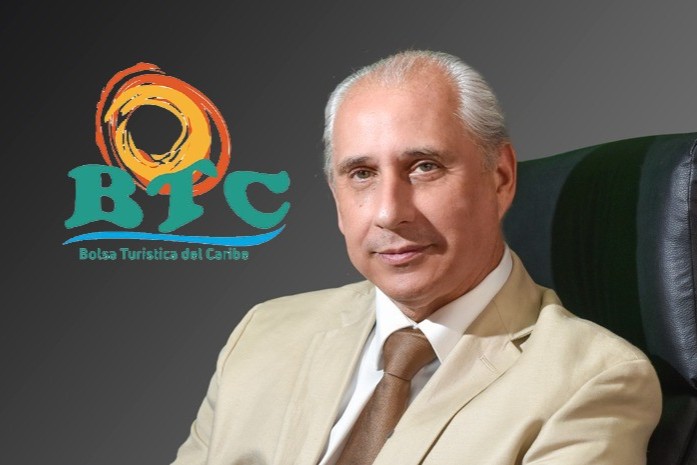 Caribbean News Digital Newsroom
The broad program of professional technical conferences that enhanced the BTC Virtual Interactiva 2020, the digital platform version of the 24th edition of the Caribbean Tourism Exchange, addressed a wide range of topics of interest, such as tourism and health management models, air connectivity, marketing in current times and biosafety certifications.
The President of the Excelencias Group, Mr. José Carlos de Santiago, was among the speakers and the topic he addressed, entitled "Thinking of the Future," brought all those topics together to some extent.
"We have to look for interesting things together; how to renew ourselves. We all have to look for the solution to the big problems, and the solution is clear: we need people to travel again. But for that, let's look for the new tourism", said Mr. José Carlos de Santiago to his virtual audience.
He urged that we must look for relaxation and travel to places like the Dominican Republic and Cuba, two countries with enviable natural conditions, with all the infrastructure and that have known how to prepare the necessary protocols so that people can travel again with tranquility and security.
He also commented on the levels of specialization reached by the different companies that make up the Excelencias Group, the way in which the Excelencias Travel agency, for example, has adapted all the services it offers to the new normality, as in the case of hot-air balloon trips, a luxury option that is highly demanded by customers.
In a general sense, the Excelencias Group President's conversation was a motivational talk in which he urged large companies, with large multinational networks, to follow the example of small companies like Excelencias. "If we, who are a small company, have made it, the big multinationals have to make it too," said José Carlos de Santiago.
One of the Excelencias Group's main products is its newspaper Caribbean News Digital, published in five languages and seven different editions, which reaches more than 400,000 subscribers every day. 
"We are trying to convey that tourism exists and that it exists in the best way. But I can assure you that Caribbean News Digital is a tool that is available to all of you so that you can spread the information related to your products and services. Do not hesitate to use it," announced Mr. José Carlos de Santiago.
"Let's get the best out of this pandemic, not only for those who visit us, but for ourselves," said later the President of the Excelencias Group, who gave a brief summary of the lessons learned from the many guests who have attended the CNDEscucha program at Caribbean News Digital.