Excelencias Travel Attending IPW 2022 in Orlando
Excelencias Travel, the Excelencias Group's travel agency, continues to open up spaces and create niches for a major expansion of its services. 
Following its successful attendance the recently concluded Mexico's Tianguis Turístico de México, held in Acapulco, where it clinched tour-operation deals in the Aztec country, Excelencias Travel is now making its presence felt at the IPW 2022 fair, which is taking place these days in the U.S. city of Orlando, in the state of Florida.
Since the very beginning of IPW 2022, Excelencias Travel executives have been holding meetings and work meets with tour operators from New York and Florida with the intention of creating travel packages between North American and Caribbean destinations for their clients.
One of the segments Excelencias Travel wants to develop in the U.S. is wedding and honeymoon travel, in addition to the agency's traditional offerings in terms of city tours, beach, gastronomy, culture and shopping trips. 
IPW 2022, the top travel and tourism trade show in the U.S., organized by the U.S. Travel Association, kicked off last Saturday, June 4, in the city of Orlando, Florida, and will conclude on June 8.
The Excelencias Group, the Spanish company to which Excelencias Travel belongs, hasn't stopped working for a moment during the long months of the Covid-19 pandemic.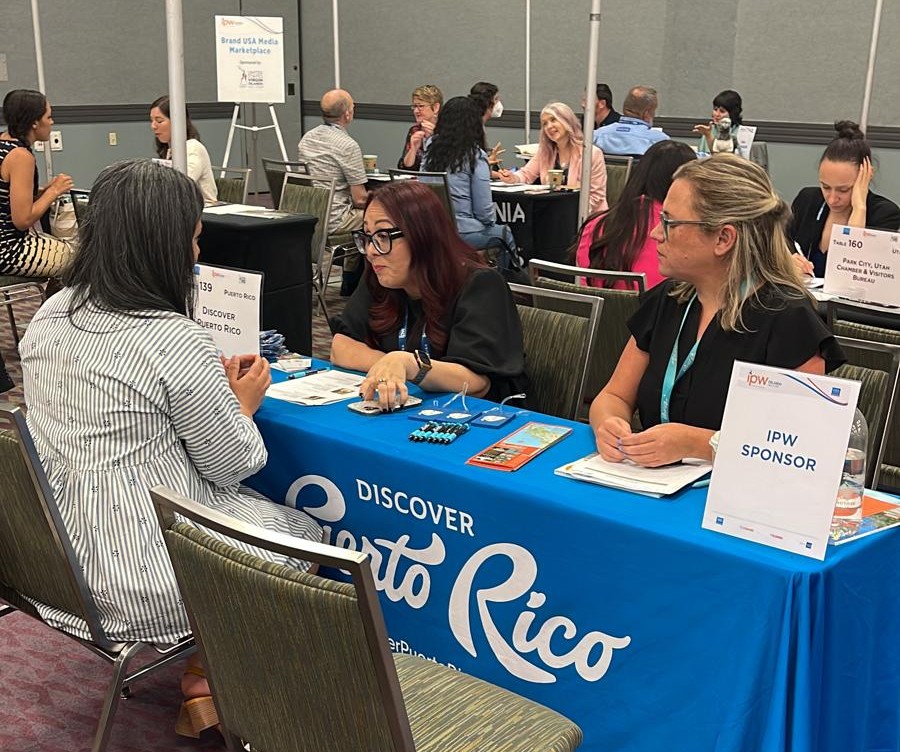 The excellent fusion of news, reports and support for Excelencias Travel by the Excelencias Group's media outlets and the different editions of Caribbean News Digital, the Excelencias Group's online newspaper, has made it possible to follow up on the evolution of the destinations Excelencias Travel offers in order to guarantee safe travels.
To that end, news, articles and reports on destinations in Latin America and the rest of the world have been published, with timely follow-up on reopenings and updates on health protocols in each and every one of them.
The Excelencias app, available at the Google Play and Apple Store platforms, deserves a special mention, with a remarkable success in the exponential growth of its annual subscribers. 
Other media with a wide reach, also belonging to the Excelencias Group, are the magazine Excelencias Turísticas del Caribe y las Américas, Excelencias Gourmet, Arte por Excelencias and Excelencias del Motor.