IPW 2022 Underway in Orlando through June 8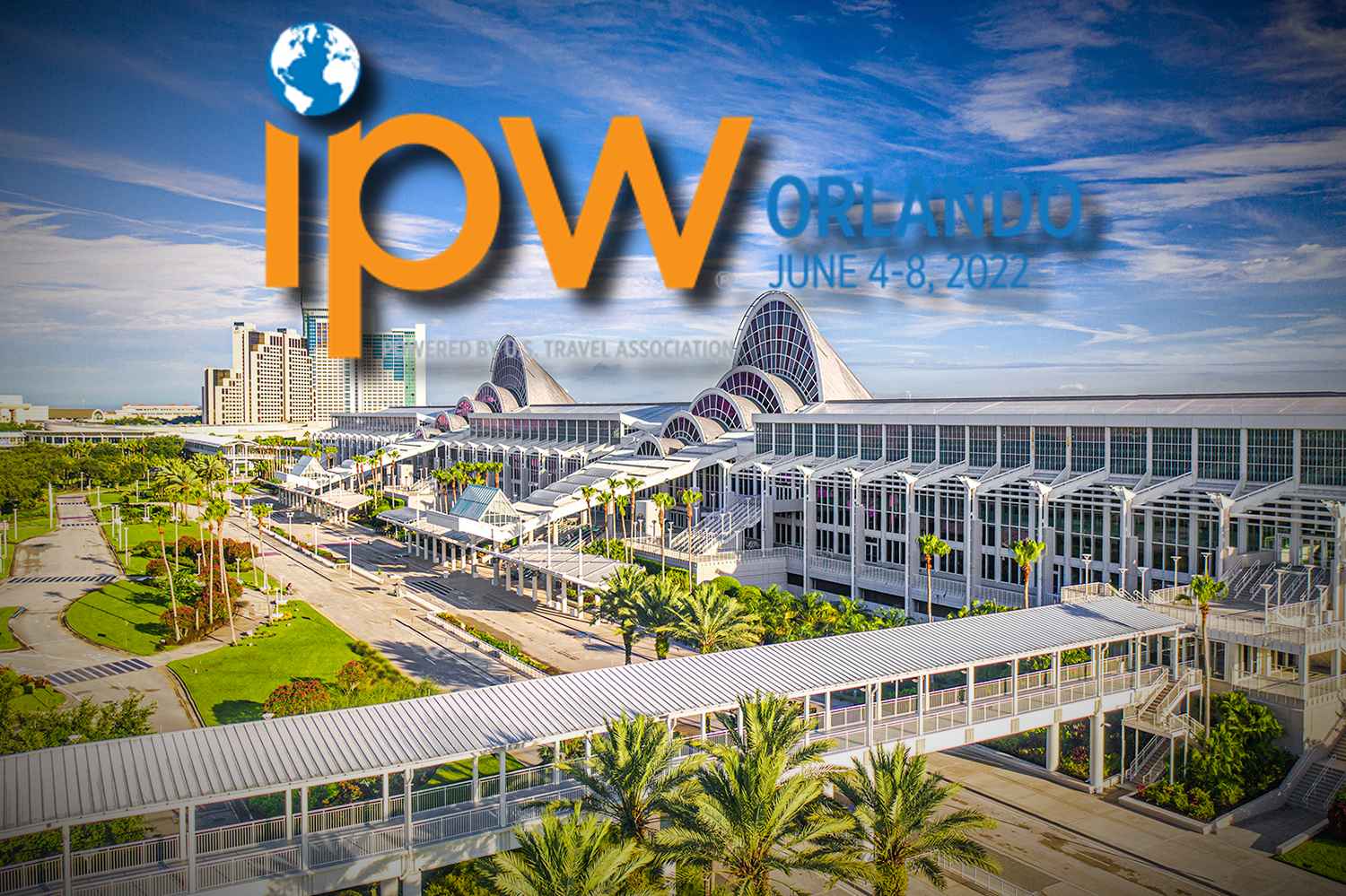 The grand opening of IPW –the annual international trade show of the U.S. Travel Association– took place Saturday, marking a strong return of international travel buyers and media for the 2022 event, which is underway at the Orange County Convention Center in Orlando, Florida, through June 8. 
Despite a rain-drenched opening day as the remains of a tropical storm crossed Florida this past weekend, the turnout of both international buyers and media has nearly doubled from last year's international delegate count.
Nearly 1,400 international and domestic buyers, as well as over 400 media organizations from the U.S. and 62 countries, are attending the 2022 IPW edition
Nations sending the largest international delegations in 2022 are the United Kingdom, Brazil and Canada.
IPW is the country's leading international inbound travel trade show, driving $5.5 billion in future travel to the United States. At IPW, travel buyers (including international tour operators, wholesalers and receptive operators) meet face-to-face with sellers of U.S. travel products (representing accommodations, destinations, attractions, retail, transportation companies and more) to transact future travel business.
A forecast of international arrivals from U.S. Travel projects that 52 million people will visit the United States in 2022 (up 144% from 2021) and 68 million will visit in 2023 (up 30% over 2022).
The premier sponsor of IPW is Brand USA and American Express is the official card of IPW. Host city official tourism association Visit Orlando is a platinum sponsor.