Sandals Royal Bahamian to Host the 2020 World Travel Awards Caribbean Gala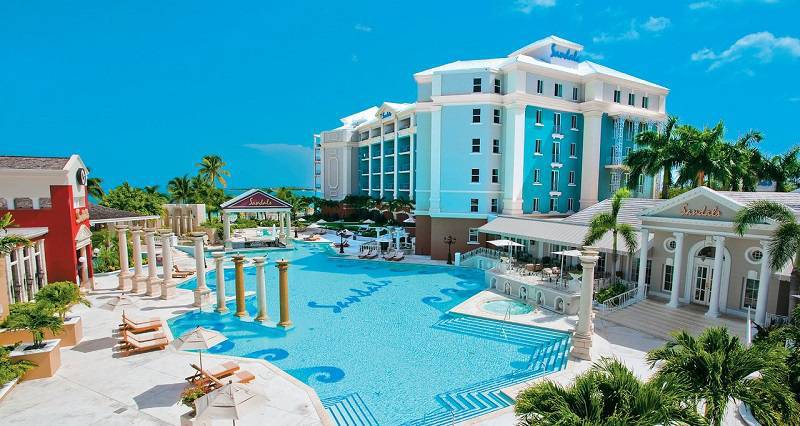 Sandals Royal Bahamian is set to play host to the World Travel Awards (WTA) Caribbean Gala Ceremony 2020 on Monday 20 January 2020, according to a news release.
The VIP ceremony will be the premier annual gathering of the Caribbean hospitality industry, with the key players and decision-makers from across the region attending. The evening will also mark the opening leg of the WTA Grand Tour 2020 – an annual search for the finest travel and tourism organizations in the world.
The ceremony marks WTA's third visit to the paradise islands of the Bahamas since its launch in 1993.
The red-carpet evening will take place on the eve of the 38th edition of Caribbean Travel Marketplace, which will be staged at Baha Mar from 21-23 January 2020.
A private club in the 1940s and later a favorite A-list hideaway, Sandals Royal Bahamian enjoys an illustrious history, playing host to prestigious guests such as The Beatles.
The resort offers an extensive Luxury Included holiday experience, including two sky-sized colonnaded pools overlooking the emerald sea, two pristine white-sand beaches, 5-Star Global Gourmet dining at 10 specialty restaurants, a Red Lane Spa and exclusive VIP airport transfers for butler guests. Just offshore sits the idyllic Sandals Island, with two secluded beaches, pools and dining experiences.
The VIP ceremony will form the first leg of the WTA Grand Tour 2020 – a search for the finest travel and tourism organizations in the world. Other 2020 regional ceremonies include Antalya (Turkey), Seoul (South Korea), Nairobi (Kenya), Thompson Okanagan, British Columbia (Canada) and Dubai (UAE), with the winners progressing to the Grand Final in Moscow (Russia).
World Travel Awards
WTA was established in 1993 to acknowledge, reward and celebrate excellence across all sectors of the tourism industry.
Today, the WTA brand is recognized globally as the ultimate hallmark of quality, with winners setting the benchmark to which all others aspire.
Each year, WTA covers the globe with a series of regional gala ceremonies staged to recognize and celebrate individual and collective success within each key geographical region.
WTA gala ceremonies are widely regarded as the best networking opportunities in the travel industry, attended by government and industry leaders, luminaries and international print and broadcast media.