Costa Rica Inks Deal with Iberia at FITUR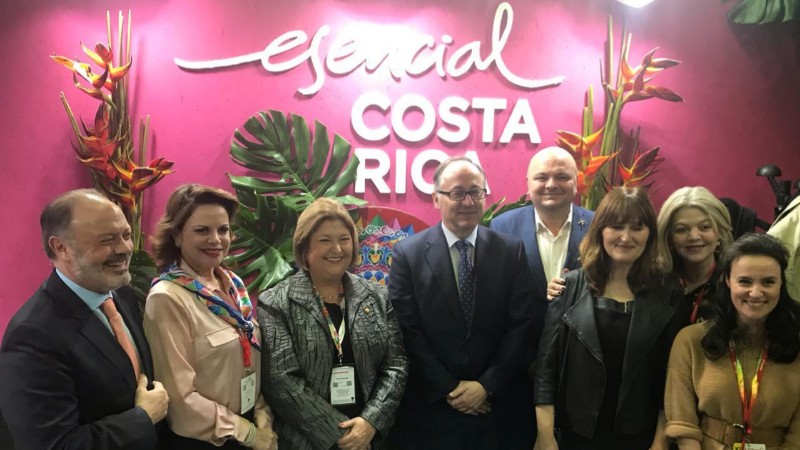 The Minister of Tourism, María Amalia Revelo and the president of airline company Iberia, Luis Gallego, signed a promotion agreement for Costa Rica in Europe. The announcement was made during the 2019 International Tourism Fair (Fitur).

Revelo stated that this agreement will tighten the friendship of Costa Rican tourism with one of the most strategic allies in Spain. "The signing of this agreement marks the road to bigger efforts to consolidate and potentialize the Spanish and European markets".

It was four decades ago that Iberia connected Costa Rica with Europe for the first time through a direct flight, and it remains consistent in time offering services of aerial transport to connect travelers in the traditional route San Jose-Madrid.

"We have more than 40 years flying to Costa Rica, promoting the country as a tourist destination in Europe and we are happy to renovate our commitment to Costa Rica and offer new services for quality tourism", commented Gallegos.

The promotion campaign includes material in Iberia's official communication channels with the objective of promoting tourism to the country.

Spain represents the fourth-largest European tourist-sending market, with over 69,000 visitors recorded over 2018, with an average visit length of over 12 nights. Spanish tourists stand out for their passion for the country's nature, sun, beaches and hiking. The increasing visits by Spaniards to the country generally take the form of family visits or couples' holidays.

Iberia operates daily and direct flights between Spain and Costa Rica and they just introduced Premium Tourism, a new intermediate cabin between Business and Tourist with 23 seats for travelers willing to pay a little more for comfort and additional on board services.

Source: The Costa Rica Star