26-Case Covid Outbreak Reported at Sandals Grenada Resort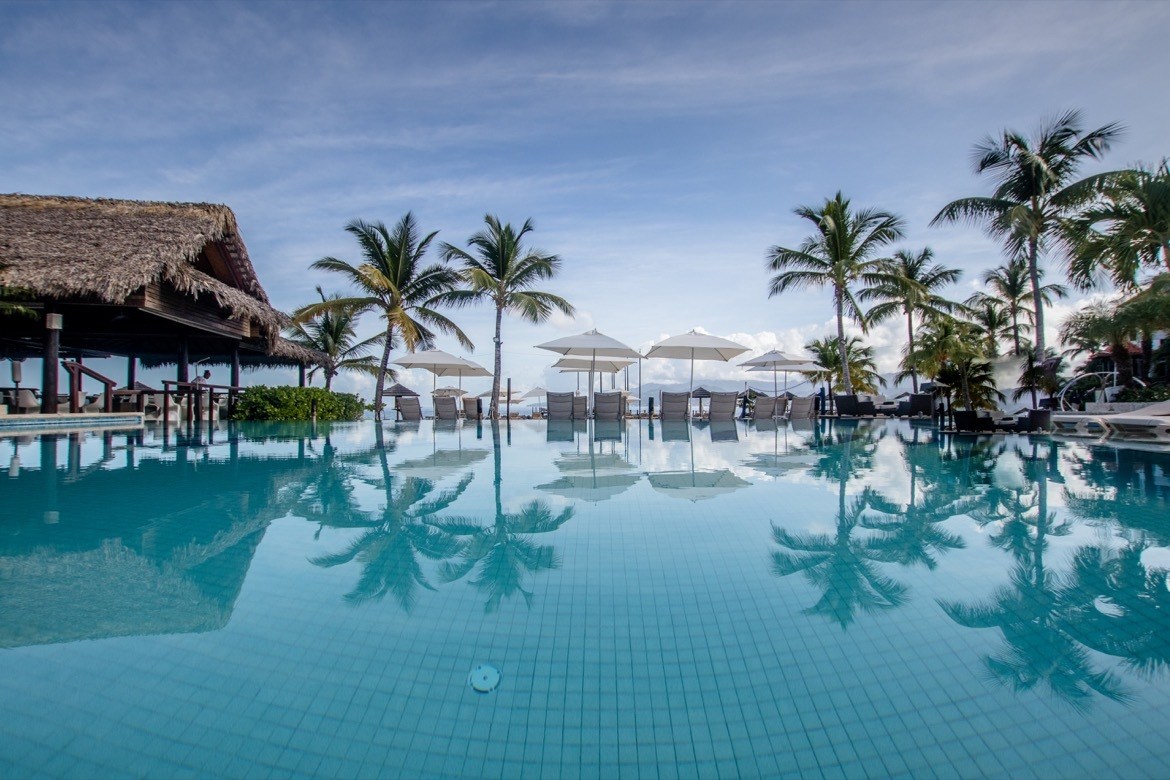 Grenada's Ministry of Health says it's taking "aggressive efforts" to contain an outbreak of Covid-19 cases connected to the Sandals Grenada all-inclusive resort.
Keith Mitchell, prime minister of Grenada, in an address on Dec. 14 outlined several temporary measures to contain the spread of Covid-19 on the island.
Effective Dec. 15, all social gatherings, including weddings and funerals, are limited to 10 participants for the next seven days. Community events and gatherings are postponed for seven days; business operations, including public transportation, must stop at 10 p.m.; and restaurants are limited to takeout service only.
"The sudden spike in Covid cases originated at Sandals Grenada and demonstrates the grave dangers we face," Mitchell said. "The grim reality is that 13 people from one household have tested positive, based on a staff member's exposure to Covid. It cannot be determined at this time that this was due to a breakdown in the application of the resort's protocols, but we must enforce the law.
"The Ministry of Health is revisiting the protocols for all hotels and resorts," Mitchell said. "The magnitude of this new cluster of cases means it is not business as usual during this holiday season."
He said that this was a "difficult time to enforce restrictions, but I need everyone's full cooperation in mask wearing, social distancing and sanitizing, because a nationwide shutdown is not the preferred option." 
The cluster comprises 26 positive Covid-19 cases found among Sandals Grenada guests, staff and their contacts, though during a press conference on Sunday, the ministry's acting chief medical officer, Dr. Shawn Charles, emphasized that number "is likely to increase significantly, once we have the final results of all of the testing that is being conducted."
In a statement, a Sandals spokesperson said that the Sandals Grenada remained open and fully operational, though the property has paused its acceptance of new arrivals for the next several days "out of an abundance of caution."
According to the ministry, the outbreak was discovered through the island's "proactive testing" efforts, which have focused on frequent testing of frontline staff who work in sectors related to tourism, travel and health.
Grenada has had a total of 69 confirmed Covid-19 cases since the pandemic began, according to John Hopkins University & Medicine.
Though Grenada's border status remains open, visitors to the island are required to obtain a negative PCR Covid-19 test taken within 72 hours of travel and complete a Pure Safe Travel Certificate prior to arrival, among other requirements.
Source: Travel Weekly