B&B Venezia Trochetto: The Latest Hotel in Venice
By Massimo Terracina
Everything can be said about B&B Hotels Italia except that it suffers from immobility. The hotel chain of Breton origins, in the orbit of a large financial group, Goldman & Sachs merchant bank, is confirmed as one of the top 100 Italian companies that have achieved the highest ESG (Environmental, social, and corporate governance) ratings, which has been confirmed recently in the second edition of the Sustainability Awards.
B&B Hotels Group is growing at an impressive average: present in 9 countries with a total of 650 structures, by the summer of 2024, it will give birth to the second reality of the group in Europe and the largest in Italy, by size, the B&B Hotel Venezia. 2022 will end with 60 hotels, counting also the two openings that will be presented between now and the end of the year.
All this on the island of Tronchetto, also known as Isola Nova, the strategic connection point with the center of Venice that will be designed following precise guidelines to comply with the specifications of the LEED certification, as a sustainable building, in line with the group's philosophy.
The project is spread over two separate blocks made with a wooden structure instead of reinforced concrete and exposed brick on the façade and will count on a staff of about 150 people who would like to have a strong majority "of the territory".
In the basement there is a car park with 226 spaces equipped with 10 charging stations for electric cars. On the ground floor, characterized by large windows designed to facilitate the entry of natural light into the rooms, will host the reception, totally "self" with in-person assistants, the locker area for luggage storage, a meeting room with a maximum capacity of 150 people equipped with every technological support, including superfast connection with fiber up to 300Mb/s.
On the same level there will be a restaurant and a bistro with about 500 seats between inside and outside, which will offer guests a culinary experience in the name of tradition, which will certainly be entrusted to an external manager. and quality. On the ground floor it will be possible to find two groups of rooms, one of which is accessible and with services for people with limited mobility and others with a private green area. The first to fourth floors will be dedicated to rooms of various sizes and categories, from single to multiple.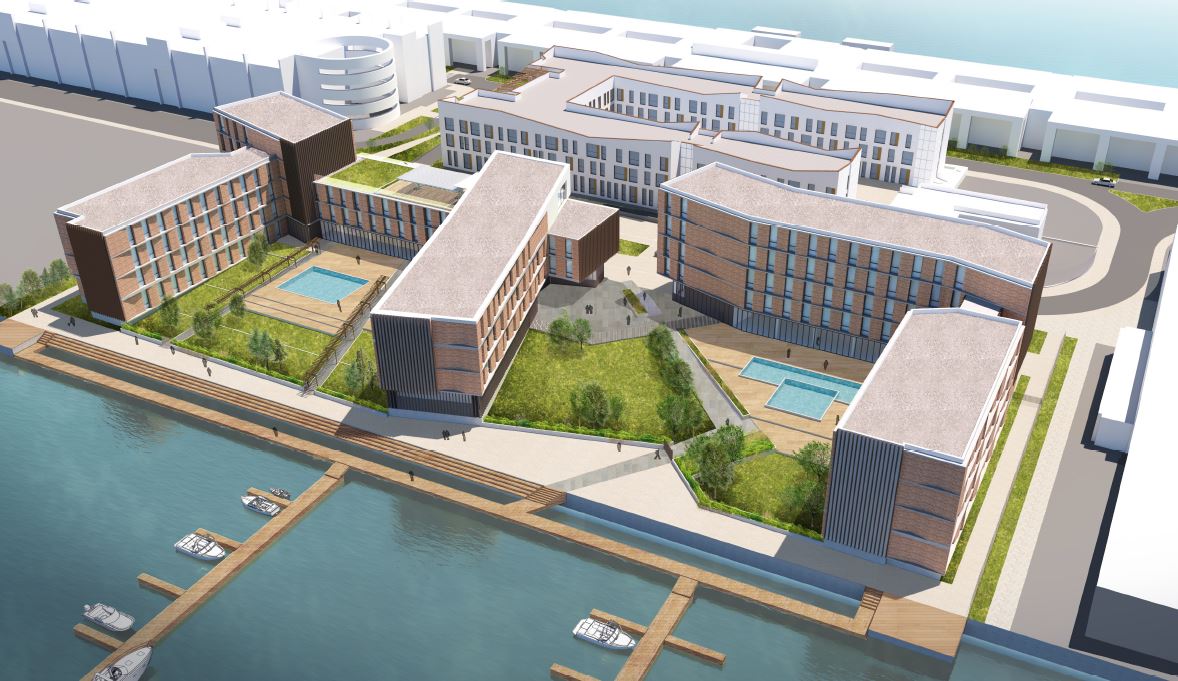 The third floor will feature an elegant rooftop bar and restaurant with 76 seats indoors and 70 on the adjacent outdoor terrace, also open to outsiders for the organization of private events, dinners and aperitifs.
406 rooms in standard double, superior double and multiple types in all. They will be characterized by the services that have always characterized our declination of hospitality: extremely functional bathroom, free Wi-Fi connection super-fast, 42 "flat screen TV with Chromecast, mini-fridge, safe and adjustable air conditioning. The Superior category rooms will guarantee a differentiated hospitality offer with a richer welcome kit, double pillow, water and a more linen service refined.
This operation is a further sign of the strength of the real estate and hotel segments, driving investments and new developments in Italy. The B&B Hotel Venezia will be the fifth hotel of the Group in Veneto, after Verona, Treviso, Padua, Chioggia and Cortina d'Ampezzo.
Goldman Sachs Merchant Banking in July 2019, entered the share package of the B&B Hotels group,
an international hotel chain which is positioned in the value for money segment. It is the largest and fastest growing hotel group in Europe with 355 hotels in France, 156 in Germany, 58 in Italy and 39 in Spain. B&B HOTELS also manages 10 hotels in Poland, 8 in Switzerland, 7 in Portugal, 1 in the Czech Republic, 7 in Belgium, 2 in Slovenia, 6 in Austria, 1 in the Netherlands, 1 in Hungary and 6 in Brazil.