Grupo Iberostar to Open Cuba Resorts in November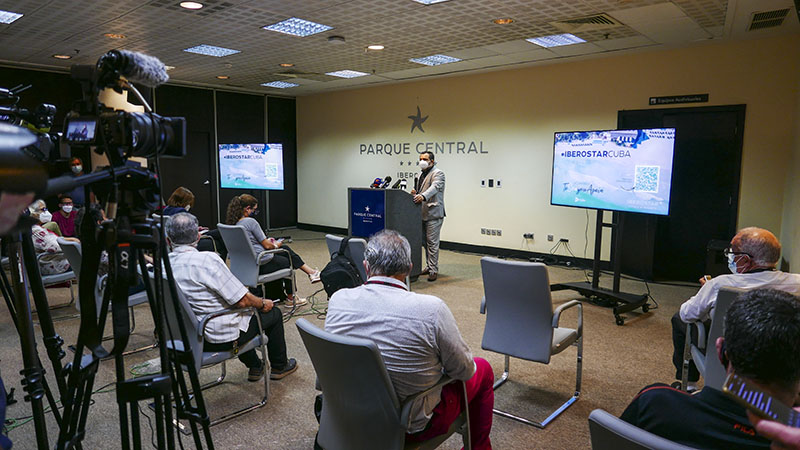 Grupo Iberostar to Open Cuba Resorts in November
Following the announcement by the Cuban Ministry of Tourism of the gradual reopening of borders as of November 15, in response to the stepped-up vaccination process currently underway in the country, the Iberostar Group has begun to plan an ambitious schedule of reopenings for the coming months to bring its hotels in Cuba back to normal, depending on the reactivation of demand and airlift.
The announcement was made Tuesday morning during a press conference held at the Iberostar Parque Central Hotel in Havana.
According to Alexei Torres, Iberostar Cuba's marketing chief, on November 1, Grupo Iberostar plans to reopen Iberostar Grand Packard -its top luxury property on the island- along with the Iberostar Selection Bella Vista Varadero, Iberostar Selection Ensenachos, Coral Level at Iberostar Selection Ensenachos, and Iberostar Daiquiri, just in time for this year's Black Friday.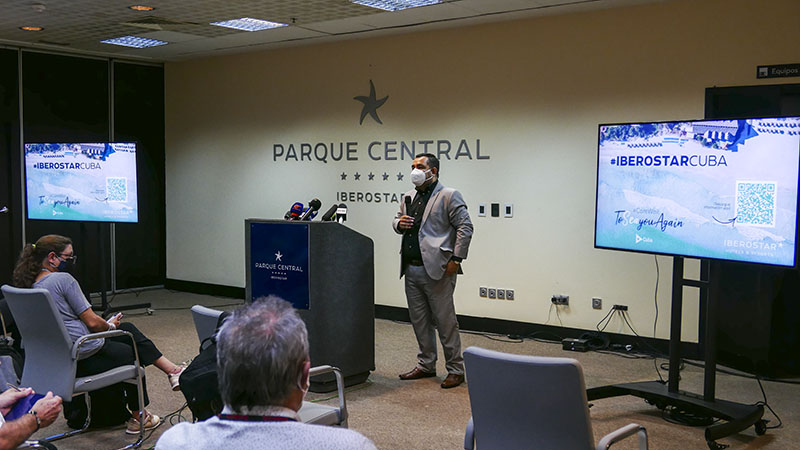 On December 1, Iberostar Bella Costa, in Varadero, and Iberostar Selection Holguín will reopen along with the Coral Level at Iberostar Selection Holguín; on December 22, Iberostar Playa Alameda and Iberostar Heritage Grand Trinidad, which, in addition to the previous ones, will be ready to welcome those who decide to celebrate Christmas in the Greater Antilles. Iberostar Selection Playa Pilar, in Cayo Guillermo, is scheduled to open in January next year.
In these hotels, as well as in those that have been operating since late 2020 -Iberostar Parque Central, Iberostar Selection Varadero, Iberostar Laguna Azul and Iberostar Taínos- Grupo Iberostar guarantees its guests a peaceful and safe stay, thanks to the How We Care program, with more than 300 measures that offer a safe environment, hygiene standards, social space and an innovative experience.
With the resumption of hotel operations in Cuba, Iberostar is reactivating its Havana-Varadero and Havana-Los Cayos package tours, a strength of the destination compared to others in the Caribbean, which allows visitors to wallow in a combined urban and sun-and-beach experience on the same trip. In addition, Iberostar allows them to share these experiences on their social networks, with the expansion of Wi-Fi service -free of charge- in all its hotels.
Iberostar's reopening calendar also includes the inauguration of Coral Level at Iberostar Selection Esmeralda on December 22, reinforcing the chain's commitment to quality tourism in Cuba.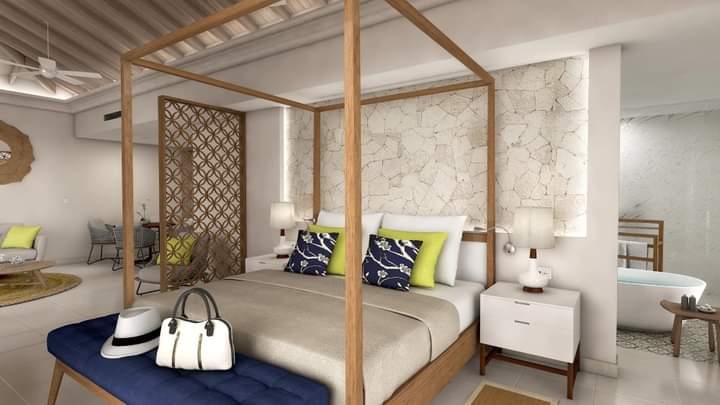 The Coral Level at Iberostar Selection Esmeralda belongs to Iberostar's new Coral Level concept, with which the company offers its guests a higher experience within another hotel. The Coral Levels are all-inclusive luxury, exclusive getaways located in unique settings overlooking the sea with a reserved area on the beach and rooms fitted out with the best conveniences. In addition, guests at these hotels can also enjoy the facilities of the resorts or hotel in which they are staying. In this case, this Coral Level is nestled in the Iberostar Selection Esmeralda Resort. The Iberostar Group currently has five Coral Level hotels in its portfolio worldwide, two of them in Cuba (Coral Level at Iberostar Selection Holguín and Coral Level at Iberostar Selection Ensenachos).
The hotel and its key location offer the possibility of reveling in countless activities and discovering Cuba. Inside the hotel, in addition to the culinary offer, there is a Cigar Bar where you can wallow in the very best collection of Habanos and a selection of rums and spirits to choose from; and around the hotel, a diving experience allows you to unearth the biodiversity of the seabed. All these to-dos are not only to be enjoyed on vacation, but are also ideal to be offered as part of MICE travel, which the hotel complements with a full-fledged conference room that can seat up to 30 attendees.
In keeping with the company's strategy as a benchmark for responsible tourism and as part of the Wave of Change Movement for the preservation of seas and oceans, this new hotel will be inaugurated free of single-use plastics in its rooms and is fully committed to discarding them completely in all areas. 
By doing so, Grupo Iberostar shows that it continues to advance relentlessly in the three pillars of the Wave of Change Movement: the elimination of single-use plastics by moving towards a circular economy, the fostering of responsible fish consumption and the care for coastal health.