Hotel Palacio Provincial Reopens in Old San Juan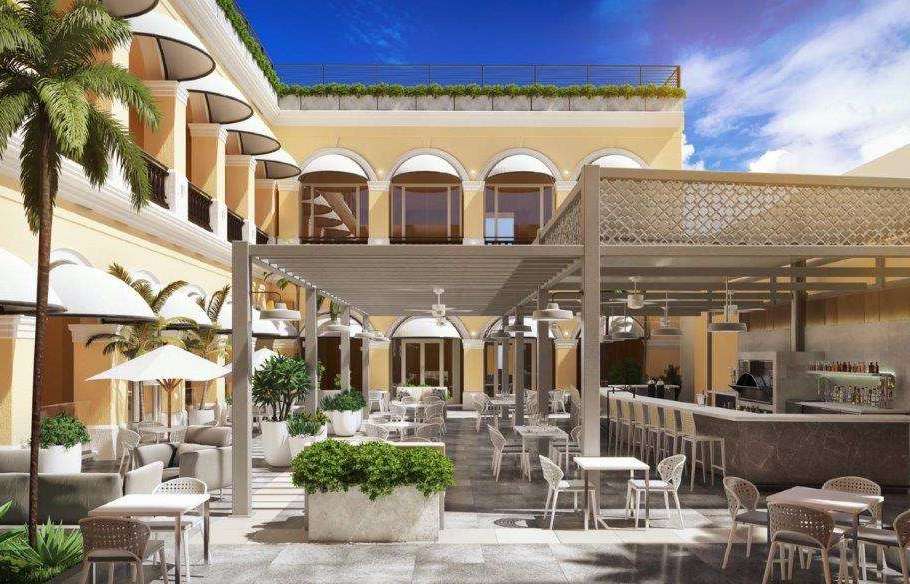 The neoclassical structure in front of the Plaza de Armas in Old San Juan originally housed the Provincial Council of Spain in Puerto Rico. Prior to that it served as a citadel, a charity asylum and the Institute of Second Education.
The National Register of Historic Buildings has described the building as "one of the architectural jewels of the historic district." On Dec. 24, that classic jewel reopened as the historic Hotel Palacio Provincial.
The 43-room property will feature an open-air restaurant, event hall, library and a rooftop terrace with an infinity pool, hot tub, bar and views of the Bay of San Juan and the colonial city.
International Hospitality Enterprises is the developer and management company for the hotel; other properties in its stable include the Hotel El Convento, La Concha Resort and Condado Vanderbilt Hotel, "all located in historic buildings of cultural value," said company representative Arnold Benus.
The starting rate for a double room at the Palacio Provincial is $209 per night plus taxes; packages will be available soon.
Source: Travel Weekly