Melia Joins Hands with Falcon's Beyond Destinations on New Resort Brand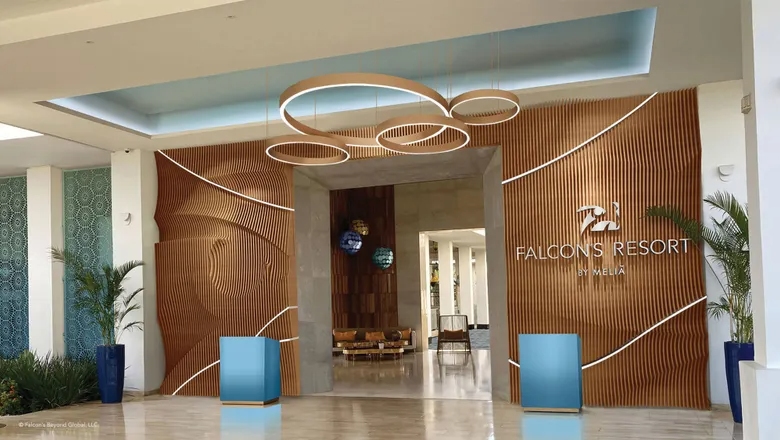 Melia Hotels International has forged a joint venture with entertainment development group Falcon's Beyond Destinations to debut a new resort brand, Falcon's Resorts by Melia. 
According to the two companies, the concept will specialize a "resortainment hospitality experience," which promises to blend premium resort components with entertainment experiences.
The brand's inaugural resort, the Falcon's Resort by Melia All Suites Punta Cana, will open in the Dominican Republic as part of a new $350 million entertainment and hospitality project, which will also be home to the soon-to-open Katmandu Park Punta Cana theme park and Falcon's Central Punta Cana retail, dining and entertainment complex. 
As part of the project, Melia's existing Paradisus Grand Cana and The Reserve at Paradisus Palma Real properties will be redeveloped and rebranded as The Falcon's Resort by Melia All Suites Punta Cana. Combined, the two resorts comprise 622 rooms. 
The first phase of that redevelopment, revolving around a revamp of the Paradisus Grand Cana, will include an all-inclusive resort with multiple bars and restaurants, pools, swim-up suites, a waterpark and a kids' camp. The initial phase of the Falcon's Resort by Melia All Suites Punta Cana will begin accepting reservations next month and is expected to open in December.
The resort's second phase, involving the rebranding of The Reserve at Paradisus Palma Real, is on track for completion next year.
Melia and Falcon's Beyond will partner on additional Falcon's Beyond Destination developments in other markets, detailing plans to bring the concept to Tenerife, Canary Islands, in 2024 and Playa Del Carmen, Mexico, in 2025. A third location in Puerto Vallarta, Mexico, is in the pipeline.
Source: Travel Weekly