Sandals Grande Antigua Reopens and More Openings Are Coming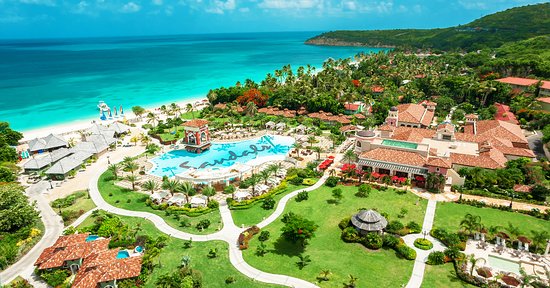 Sandals Grande Antigua has reopened its doors following a multi-month closure due to the global pandemic.
The news comes as Antigua & Barbuda emerges as one of the first Caribbean island destinations to reopen in the wake of the pandemic.
As with all Sandals and Beaches Resorts, Sandals Grande Antigua has implemented 'Sandals Platinum Protocols of Cleanliness', which include hygiene practices at over 18 key touch points like airport lounges, airport transfers, food & beverage outlets, guestrooms, elevators, swimming pools and all public areas.
While Canadians are still under an advisory from the federal government against non-essential travel, the reopening of Sandals Grande Antigua comes as good news for all those vacationers dreaming of returning to the popular all-inclusive resort. The property's first guests are from the U.S.
Additional reopening dates for Sandals and Beaches Resorts will be announced over the next few weeks as more countries where the company operates open their borders to international travelers.