Spirit Airlines Makes Debut at Miami International Airport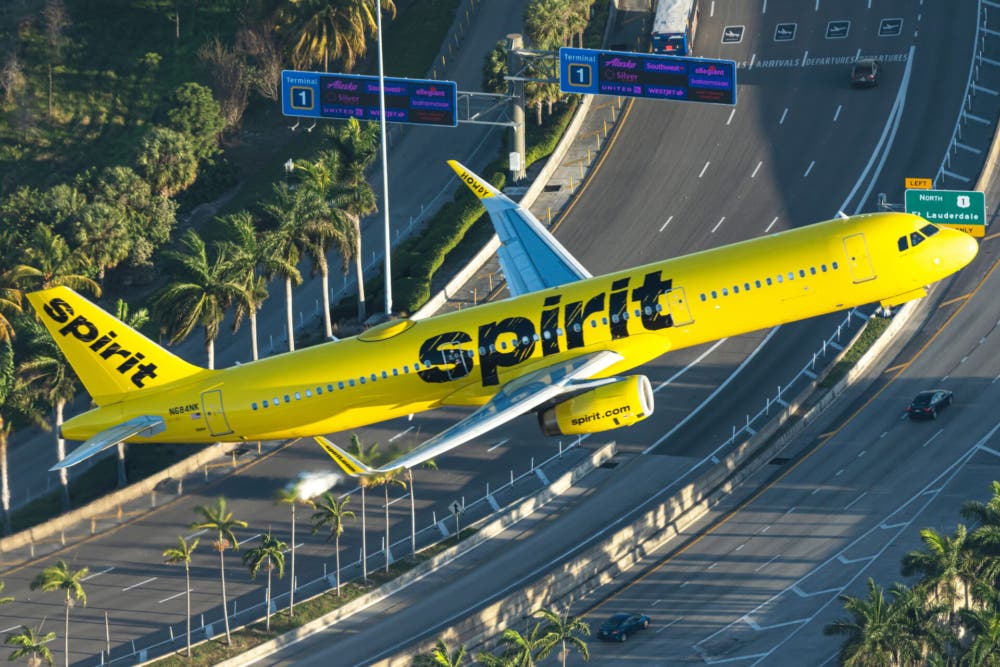 Photo: Simply Flying
Spirit Airlines has officially arrived at Miami International Airport (MIA). The carrier's big debut at the airport comes as the airline continues to grow across Florida – a major leisure hotspot. 
Designed to complement the carrier's existing South Florida operations, Spirit will launch flights to nine destinations and grow to 31 destinations by January, with room for even more routes.
Spirit Airlines' first arrival at MIA came in from Atlantic City, New Jersey (ACY). Its first departure is scheduled for Port-au-Prince, Haiti (PAP). Spirit will initially launch operations to nine destinations – both domestic and internationally.
Starting October 7, Spirit will launch flights to Bogota (BOG) and Guatemala City (GUA) from MIA. This will round out the carrier's nine destinations from Miami.
Initial flights will run from a gate on Concourse J. Come November, Spirit will have access to four gates on Concourse G, which will handle all domestic operations and all international departures. The gate on J will, at this point, be dedicated to international arrivals.
Source: Simple Flying