Vaxication Gives Travel Agencies a New Lease on Life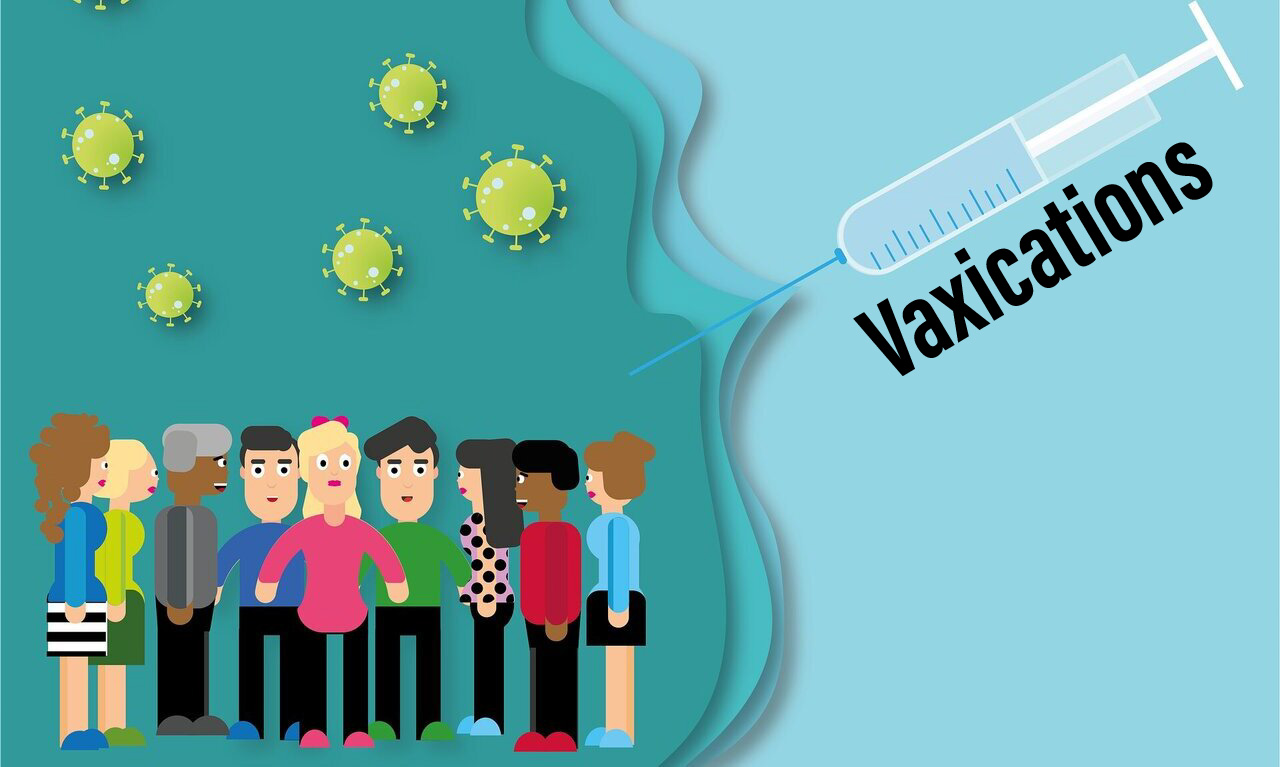 Caribbean News Digital Newsroom
While domestic tourism has found a boost from the vacation segment, the story of the recovery of international travel is beginning to be written with vaxication (vaccine tourism) to the United States.
At the beginning of the year this practice was restricted by some requirements such as mandatory residency, but now, more and more states on the other side of the border are urging travel to their territory for a dose, an environment that travel agencies have begun to take advantage of.
Eduardo Paniagua, president of the Mexican Association of Travel Agencies (AMAV), explains that travel for vaccination in the United States began with Mexicans who had legal residency, and when the requirements to obtain a dose became more flexible, they saw a demand coming from people between 50 and 59 years of age.
With the advance in the vaccination of this segment, their demand fell, but that of other travelers rebounded, particularly young couples, businessmen and professionals from 30 years of age, who have even started to travel in groups.
"This is helping us a lot because, compared to 2020, sales of travel packages to the United States grew between 60% and 70%, although compared to 2019 we are still 35% down," says Paniagua.
This trend has been taken advantage of by travel agencies focused on segments that still remain on the canvas, such as entertainment. One of these firms is Live Tours, founded in 2007, which until COVID-19 was dedicated to selling packages to festivals such as Lollapalooza and Coachella, in addition to some sporting events. Now, the company serves a highly changing demand, where each case is very particular.
"We do tailor-made quotations. We do not cover specific packages for two reasons: it is a very specific trip from the point of view of each person's needs. Everything is determined by the type of vaccine, the destination and the date of travel, these are the three most important factors", explains Enrique Rébora, general director of Live Tours.
The price of going to get vaccinated varies according to these factors. Paniagua estimates that the average cost at the moment is around 20,000 pesos and Rébora gives a range of between 12,000 to 24,000 pesos, depending on whether there are direct flights to the destination, if it is a one or two-dose vaccine and the time of reservation.
The president of the AMAV assures that the 60 affiliates of the association offer some product in this category, mainly concentrated in Texas, Illinois and Florida, although there are cities that are beginning to promote themselves with the vaccine flag, such as New York.
In addition to these cities, the director of Live Tours sees strong demand to other states such as California, Nevada and Colorado, which speaks of an oversupply of vaccinations that could boost the entertainment segment in the United States later this year.
"The second half of the year is going to be very active, and by 2022, from the planning and projections we have, it's going to be an even bigger year. In 2021 there is going to be a great resurgence; I don't know if we will see the same in Mexico at the beginning of next year, but the same will happen in Europe, which will start to reactivate travel from the second half of the year," Rébora concludes.