Research Reveals How Germs Can Spread in Hotels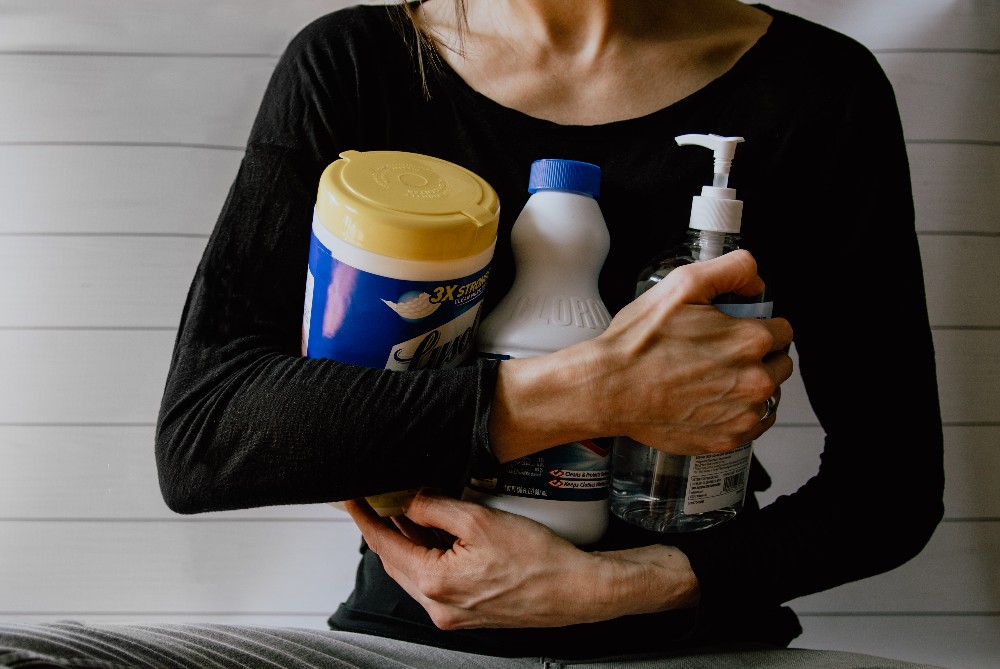 With Memorial Day fast approaching, Americans are starting to think about their much-needed summer vacations, and hotels are gearing up for what could be a very busy travel season. But more guests means greater interaction between people and surfaces, which can elevate the risk of germs spreading throughout the hotel.
Research conducted by Reckitt's Lysol Pro Solutions shows that germs can move around hotels easily and can remain undetected, and that cleaning and disinfecting at the right time and frequency – and with the right combination of products – can help break the chain of infection.
Helping protect hotel spaces against the spread of germs is critical to instill confidence among guests, and potentially reduce worker sick days at a time when labor and cost challenges are impacting the hospitality industry.
The research highlighted the following about germ transmission in hotels:
Certain surfaces harbor more germs than others and can have a greater impact on the transmission of germs: The most contaminated surfaces in a hotel's communal areas are luggage cart handrails, elevator buttons, and the front desk. Often these surfaces are touched more frequently or are oddly shaped (e.g., elevator buttons), making them harder to disinfect and hence enabling them to host more germs.1
Viruses on high-touch surfaces can be easily transferred to fingertips: In 60% of instances, viruses are transferred from hotel surfaces to guests' fingertips within one hour of the surface being contaminated.2
These fingertips may then contaminate more hotel surfaces as guests move around the hotel: 9 of 10 guests with contaminated fingertips then contaminate surfaces such as door handles, light switches, and TV remotes with germs, continuing the chain of transmission.3
Effective hygiene intervention can help reduce the spread of germs: Appropriate cleaning in a hotel achieves on average a 79% decrease in surface germ contamination,4  and the use of an EPA-approved disinfectant results in killing over 99.9% of germs.5
Effective cleaning and disinfection can help protect a hotel from dawn to dusk: When cleaning teams use EPA-approved products, it takes 12 hours for surfaces in hotel communal areas to return to pre-cleaning contamination levels.6
"The research shows that germs can travel with ease throughout a hotel's common areas and rooms via contaminated high-touch surfaces," said Julie McKinney, PhD, Director of Research and Development at Lysol Pro Solutions. "Appropriate cleaning and disinfection procedures can help reduce the spread of germs. By understanding where to focus cleaning and disinfection interventions, hotels can develop an effective hygiene program that helps provide protection for guests and staff. Measures should include thorough cleaning of the facility and disinfecting the right surfaces at the right time and frequency, using the right products. These efforts will enable hotel cleaning teams to help stop the spread of germs and drive confidence among guests this summer."
Experts such as Lysol Pro Solutions bring a science-led approach to cleaning and disinfecting spaces like hotels. The solutions consider how germs spread, surface composition, interactions between guests and staff, and the appropriate cleaning and disinfection products.
Top hygiene tips for hotels include:
Encouraging good hand hygiene among staff and guests to help break the chain of transmission of germs.
Asking staff to stay home if they are feeling unwell and encouraging guests to consider rebooking their stay if they are sick.
Cleaning and disinfecting high-touch surfaces at key moments and at an appropriate frequency.
Following directions on the product packaging to help ensure efficacy and the safety of housekeeping staff.
Training housekeeping staff on how to clean and disinfect effectively, using EPA-registered disinfectants, when they face situations such as a person vomiting or having had diarrhea in a communal restroom, or if there is a norovirus or E.coli outbreak.