President Biden to Deliver Omicron-Focused Speech on Tuesday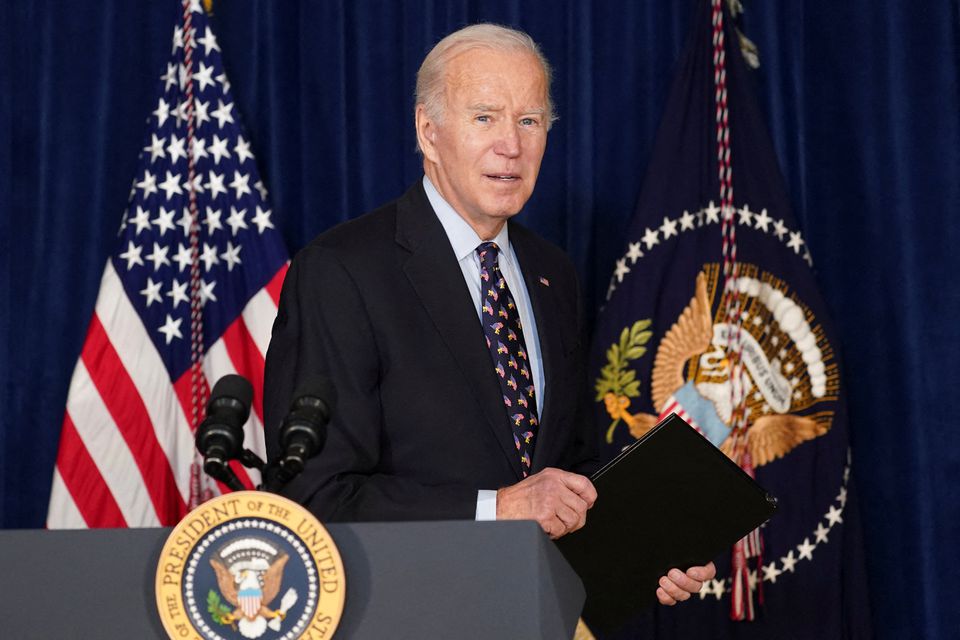 (CNN) - President Joe Biden will give an Omicron variant-focused speech on Tuesday as the nation contends with higher case numbers, deaths and hospitalizations from the coronavirus heading into the holidays.
"Building off his Winter Plan, @POTUS will announce new steps the Administration is taking to help communities in need of assistance, while also issuing a stark warning of what the winter will look like for Americans that choose to remain unvaccinated," White House press secretary Jen Psaki said in a series of tweets. "We are prepared for the rising case levels, and @POTUS will detail how we will respond to this challenge."
NBC News first reported on the speech.
Psaki's comments that the administration is "prepared for the rising case levels," comes as Vice President Kamala Harris told the Los Angeles Times in an interview published Friday that the administration was caught unprepared for the rise of Covid variants.
News of Biden's speech on the new variant comes after he delivered a "direct message" to the country on Thursday, warning that people who are not vaccinated against Covid-19 are looking at a bleak and dangerous winter if they do not get their shots soon.