LGBT Tourism is a $211 billion annual travel industry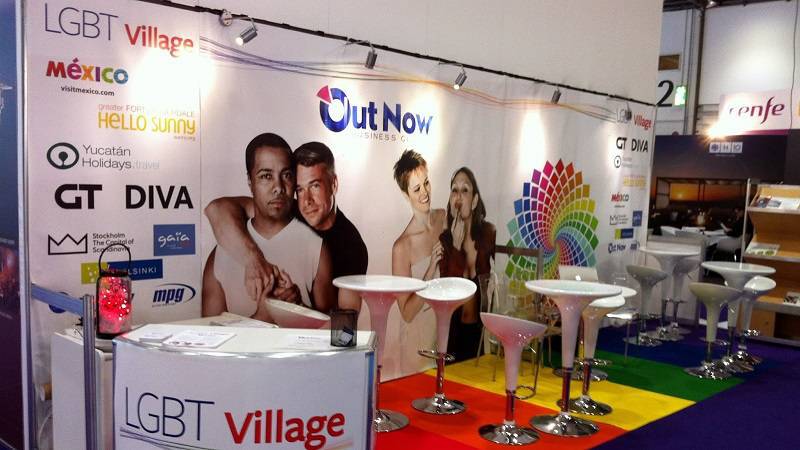 Some of the world's leading experts on LGBT tourism take to the stage to present the latest industry developments for the LGBT Masterclass at WTM London, hosted for the 14th consecutive year by the leading travel trade LGBT network, ONBC Out Now Business Class.
Executives representing key sectors including destinations, cruises, media and marketing are all participating in a high-level education workshop entitled 'LGBT Travel – Inside and Out: The ONBC Masterclass'.
Industry leaders will cover key LGBT tourism essentials as well as shining a light on the latest trends that are driving a continuing global growth in LGBT travel business. LGBT2030 research reveals the market is now valued at more than USD$211 billion in spending annually.
Presenters include:  Jo Rzymowska, Vice President & Managing Director, UK and Ireland & Asia, Celebrity Cruises; Richard Gray, Vice President, Greater Fort Lauderdale Convention & Visitors Bureau; Sophie Griffiths, Editor, TTG; and, Kellie Maloney (pre-recorded video interview) — renowned boxing promoter, television personality and leading transgender spokesperson.
Chief Executive Officer of Out Now, Ian Johnson, said he is delighted to be moderating such a high-powered panel of industry experts.
"This is the fourteenth year Out Now has presented the ONBC Masterclass for WTM London," Johnson said. "What has always been key to our success is presenting the most up-to-date core essentials to show how the travel industry can succeed through better understanding and meeting the needs of LGBT travellers. Having worked in LGBT business development for 26 years, what drives Out Now forwards is always focusing on 'what's next' — and that's what I'm most excited about with this year's ONBC Masterclass at WTM."
The 2017 Masterclass looks at a range of issues that each play a part in determining success in the LGBT travel market.