Puerto Vallarta Becomes Leading LGBT Travel Destination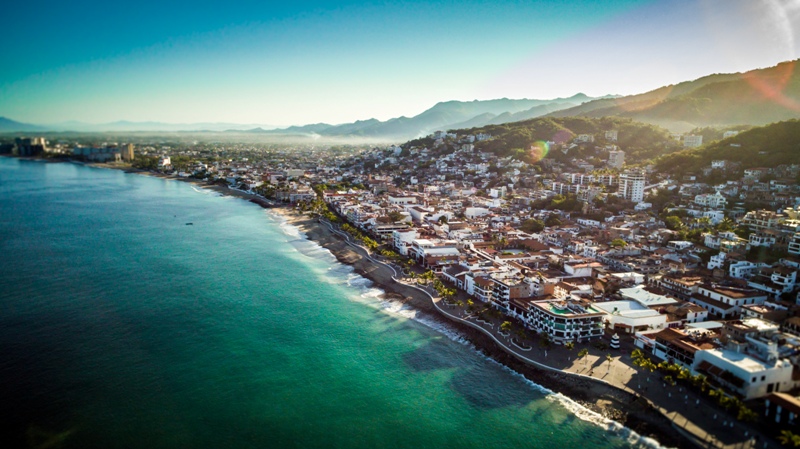 Puerto Vallarta's fifteen-day celebration of LGBTTIQ pride started yesterday and will continue to May 30th under the motto "We are one family." One of Mexico's largest event for the LGBT community, Vallarta Pride has been extended gradually since its inception, incorporating all aspects of the Vallarta community: gastronomy, films, art, theater, parades, music, festivals and sun and beaches.
This year Puerto Vallarta is also celebrating the approval of same-sex marriage in the state of Jalisco — where Puerto Vallarta is located — which passed on January 27 of this year. The legalization of same-sex weddings in Jalisco means that gay and lesbian couples wishing to register and make their unions legal in Mexico can now do so just like any other couple.
"Puerto Vallarta has organically grown to be a leading LGBT destination because of the destination's natural beauty, our local's ability to embrace people from all walks of life and world-class infrastructure," said Agustin Alvarez, Director of the Puerto Vallarta Tourism Board. "As Pride season is upon us, the city's ability to provide marriages licenses to same-sex couples, is especially historic for our country and we know will be another reason to celebrate and experience Puerto Vallarta."
Strategically taking place during Puerto Vallarta's low season, Vallarta Pride has become one of the most successful events for the destination with 8,000 national and international visitors coming to the event in 2015.
This year's Pride festivity are expected to bring in 10,000 visitors to Mexico's only beach destination with a gayborhood, occupying 4,500 rooms, almost 20% of the city's total hotel room offering and generating over 7 million pesos or 400,000 USD in revenue for the destination.
The success of Vallarta Pride is partially due to an intense marketing campaign across all media platforms as well as consistent Public Relations effort which has brought in over 200 journalists covering the LGBT beat.
Brought into the tourism spotlight by celebrities like Elizabeth Taylor and Tennessee Williams, Puerto Vallarta organically grew to become North America's favorite LGBT winter beach destination and is now home to Mexico's only beach gayborhood in its Zona Romantica.
Home to a broad array of gay bars and nightclubs, gay-owned restaurants, hotels, stores, services, and entertainment, la Zona Romantica is in the center of the city's Downtown. In addition, hotels across the city, such as Costa Sur Resort & Spa and Hotel San Marino are T.A.G. Certified and members of the IGLTA, putting Puerto Vallarta in a league of its own.
In recent years, the Puerto Vallarta Tourism Board, the entity responsible for promoting the destination in the US and Canada has partnered with the Gay & Lesbian Alliance Against Defamation, GMHC and the International Gay Lesbian Travel Association to promote the destination to the LGBT market.
In 2014, Puerto Vallarta became the first Mexican destination to participate in a World Pride with its Noche Alegre event during the World Pride celebrations in Toronto. And in 2015 the tourism board became the first destination to sponsor the Human Rights Campaign on a national level.