Travel Agents Rely on Social Media to Generate Buzz on New Destinations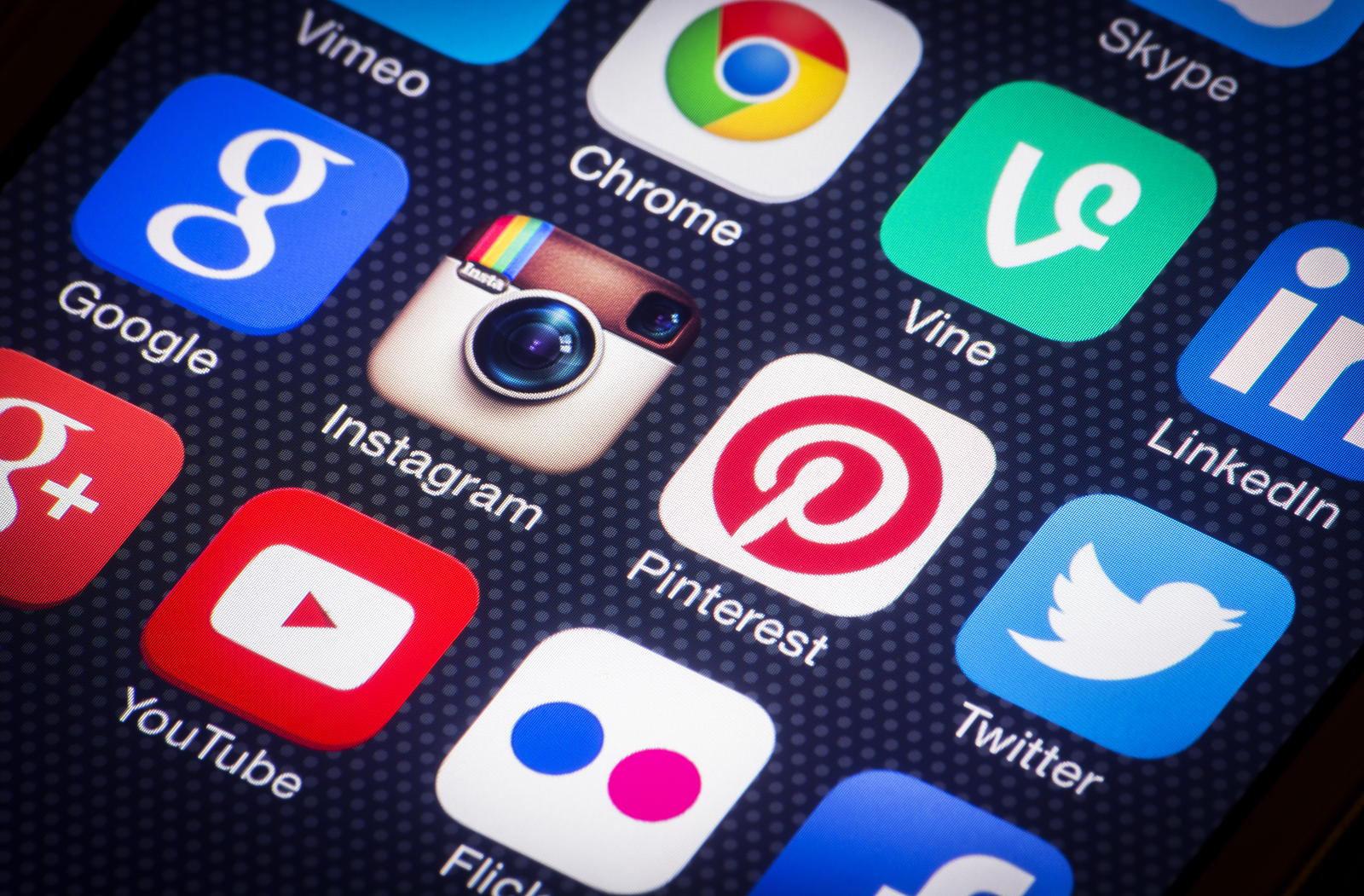 Social media = small world. That's the consensus among savvy agents who capitalize on the fact that as a result of the worldwide reach of social media, their clients may come from anywhere. 
Indeed, research shows travelers are increasingly interested in emerging destinations. Recent data from Hipmunk showed that more exotic destinations are seeing a surge in popularity among travelers. Examples: Papeete, French Polynesia saw an 84% increase in searches over the summer; and two destinations in India received a boost in search share: Denpasar (up 60%) and Cochi (up 61%.) Interestingly, southwest Asia saw an 11% increase in search share while Western Europe only saw a 2% increase. 
Here are a baker's dozen ways to tap into social media buzz about new destinations.
1. Pay close attention
Susan Farewell, owner of Farewell Travels in Westport, CT, always keeps an eye out for new places that pop up in online chatter. "We pay close attention to what's happening on social media. We know that our clients may be getting their inspiration from peers all over the world," she said. "For us, it's just as important to know where a Japanese couple will honeymoon as it is for a North American couple. The world is getting smaller and our job is to tune in to the trends and changes."
2. Follow and be followed
Melissa Rosenbloum, managing director of Century Travel Explore in Atlanta, likes Twitter for keeping up to date. "Social media has made the world smaller, and Twitter is our top choice for travel industry news and emerging destinations. I follow over 1,600 individuals, close to the same number that follow me."
John Montgomery, owner of Mosaico Travel in Salt Lake City, has more than 18,000 what he calls "real followers" on Instagram, whom he has acquired organically over the past two years. 
3. Be creative—and mysterious
Montgomery gains access to lesser-known destinations by letting a hotel or resort take over his agency's Instagram account for a week to provide followers a local look at the property. "We ask them to take over our account," said Montgomery, "but we decide how many posts to do during that time. We have one coming up with Vik Retreats, which has luxury hotels in Chile and Uruguay. They design the posts and we have editorial control over it. It might be a short video or even a recipe. It gives us tremendous access to local information that our followers really like."
Or be mysterious. "Sometimes," said Jenn Lee, vice president-sales and marketing for Travel Planners International, a host agency, "When I travel I just post pictures without saying where I am. People are curious and start a conversation. I've gotten a lot of clients for my agents because of my own postings especially since we're all about finding specialists for travelers."
4. Be open to clients from anywhere
As a result of his social media activity, Montgomery said he has picked up clients from as far away as Hong Kong and Belgium. "We spend a lot of time doing what we call 'spreading love on the Internet,' said Montgomery. "We keep track of different hashtags that are related to what we do. We each spend an hour a day commenting on posts that we think are original or relevant to what we do. I might comment, 'Great photo; love those geysers. Glad you enjoyed your trip.' I never solicit business but express appreciation for what they are doing."
Lindsay Foerster, owner of Foerster Travel in Lubbock, Texas, said, "This happens a lot with destination weddings. We will have people in Iceland or Italy who want to get married in the Caribbean or Mexico and have seen our destination wedding posts on Instagram or Facebook."
5. Make it personal
Montgomery said he and his wife take their kids to a different country for at least a month every year "to give them some context about the world." They post lots of pictures and, said Montgomery, get comments like: 'You took your kids to El Salvador? Or Colombia? Is that safe.' I tell them yes it's safe but we ate too much ice cream. It turns out Colombia has great ice cream. A lot of people have no idea about Ecuador as a destination but if I post a picture of my daughter with a giant tortoise in the Galapagos, they say 'where the heck is that?'"
6. Take the time to do it right
Lee said agents should be active on social media three or four times a day, even if it's only scrolling through their own posts. "They have to see that somebody has reacted to their post," she said. "That shows you as a person who provides prompt replies and people start to understand what you do."
Rosenbloum said she scrolls through her social media many times per day, checking in on what's going on. "I regularly participate in Twitter chats, moderated by industry leaders. I can do all of it while I'm working on other things, having my Twitter feed on a corner of my screen."
7. Keep it consistent
"Consistency is the most important aspect of social media when you're selling travel," said Foerster. "That means both frequency and content. When we don't post for few days we actually hear from people asking why not."
8. Capitalize on influencers
Montgomery's wife Erynn has a personal blog about family travel with the delightful name of Tropic of Candycorn. She has "met" a lot of social media influencers through the blog who have an impact of where people travel; their followers occasionally become clients of Mosaico.
There are professional "Instagramers" who travel the world and have huge followings, especially younger millennials, according to Rosenbloum. "I was in Belize in April with my daughter for spring break. We were there with another family and their two teen age girls. They knew a well-known 'Instagramer' was there, a 21-year-old. We went to find him when he was listening to a band and posted photos. Now people are calling me and saying we saw you with this guy in Belize and now this is where we want to go on Christmas break. The younger set are the influencers. They go to their parents who call their travel designers so you always have to stay on top of it."
9. Jump on real time posts
"I have two clients traveling in Europe at the same time – and one couple will be three days behind another in going to some places," said Rosenbloum. "The couple getting there earlier are telling them where to eat and where to go."
10. Find a unique niche
Lee said focusing on a less known destination can be really rewarding. "If I were an agent and wanted to specialize in an emerging destination I would get in touch with the local tourism board and insure I have facts, statistics and other interesting information. I would reach out to the board on a regular basis and there is a chance they might sponsor you to speak about that place in your hometown – or even pay for you to go to the destination to blog about it or take pictures. It's all about buzz. The person who talks about it wins. The person who thinks about it loses."
A specialist in central and South America, Montgomery said Chile has become a popular destination for his clients because "it's photogenic and very "Instagramable," adding, "People like to share those photos on Facebook and tag their friends, saying we should go to this place. You can tag friends on Instagram as well and say "we should check this place out."
11. Post from the road
Foerster said she doesn't spend any money on advertising anymore because so much business comes from Facebook, Instagram, and Twitter. "Also," said Foerster, "when I'm on location, our bookings in a given week double. That's why I pay for my staff to go on several FAM's a year; their postings from their trips really pay off."
12. Keep up on technology
Rosenbloum said she partners with a company called Axus (a collaborative itinerary management app) to create personalized apps for clients. Each client has an app with all the details of their trips. "Let's say a client is at a cocktail party and somebody tells them they would like to go to Hawaii," said Rosenbloum. "My client can say they were just there and open their app, click on Hawaii and not only does it show everything they did but with more clicks will show menus at a restaurant and more details like that. It takes social media one step further and provides great word-of-mouth for us." 
13. Follow through
All the postings in the world won't create a successful business, said Foerster. "It comes down to the follow-through and service you provide. If you have these people coming to you on these platforms you have to follow through or it won't work."
Bottom line: "Social media are only going to get more important to travel," said Melissa Rosenbloum at Century Explore in Atlanta. "People simply get excited about travel and want to share those experiences."
Source: Travel Market Report