Biggest Transatlantic Sailing Race en Route to Guadeloupe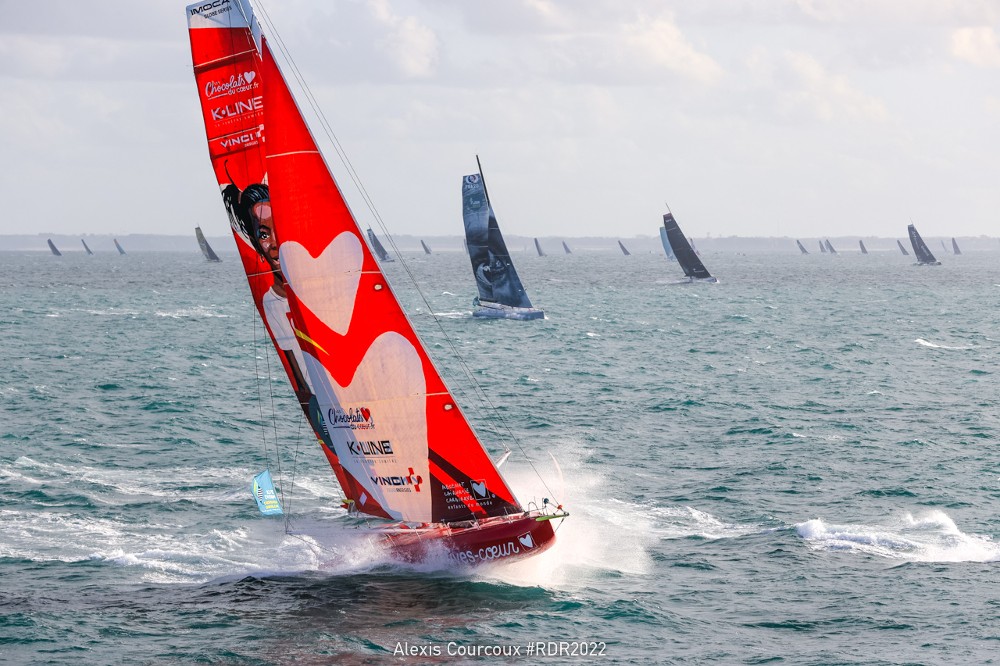 The 12th edition of the 'Route du Rhum – Destination Guadeloupe', the biggest transatlantic sailing race in the world, has finally departed from the port of Saint-Malo, France.
For the first time in the history of the single-handed race event, the organisers were forced to delay the departure by 72 hours due to a huge storm hitting the coast of Brittany, France. Winds of around 40 knots and gusts of more than 50 knots, accompanied by a very strong swell raised by tropical storm Martin, with hollow breaking waves of 7 meters (about 23 feet) high, would have left no alternative route to escape to the South in safety.
Even though the 138 skippers participating in the event are trained to overcome these extreme weather conditions, the organisers did not want to take any risk at the start, which was originally planned last Sunday, November 6, and all other activities were extended for 3 days.
The 'Route du Rhum' takes place every four years and is open to a variety of mono- and multihull classes (i.e. Ultim, Ocean Fifty & Rhum mono and Class 40, Imoca & Rhum multi) including some of the fastest trimarans on earth. Skippers will sail alone, crossing the Atlantic to Guadeloupe, a distance of 3,532 nautical miles (i.e. 4,078 miles or 6,562 km) over a period of up to one month, while the winners are expected to arrive in Guadeloupe around November 17, 2022.
The present record of 7 days, 14 hours, 21 minutes and 47 seconds was set by the winner of the last edition in 2018, Francis Joyon, who bypassed his countryman François Gabart during the last minute of the last turn before his spectacular finish at the bay of Pointe-à-Pitre, Guadeloupe.
For the first time, not less than eight Guadeloupean skippers are taking part in the event, just 1 from Martinique and 7 women, as well as many international sailors of 14 different nationalities, including Canada, Great Britain, France, U.S.A.
While the racers will have their own adventure at sea, spectators, family and friends will get to explore the Route du Rhum Village, which opened in Guadeloupe today. Featuring a wide array of boutiques, restaurants and special activities and events, which will entertain visitors and residents alike until December 7, spanning the estimated time period for the arrival of the entire fleet.
The Region Council of Guadeloupe, together with its partners and the event organizer OC Sport, aims to revitalize Guadeloupe's post-COVID economy with the multi-week event.