Brand USA Pins Hopes on the Road Ahead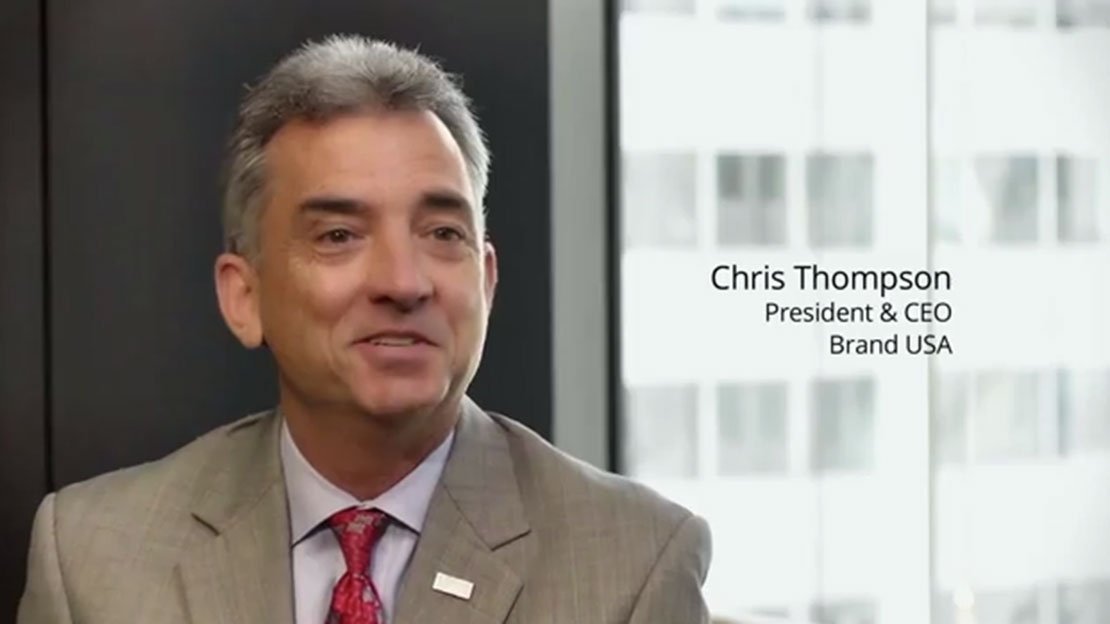 If Brand USA is any example, it seems that tourism is one of the few issues that all sides in Washington D.C. can agree on. Congress passed a seven-year extension of funding for the U.S.'s destination marketing organization in December and President Trump signed it into law on Dec. 20.
CEO Christopher Thompson, who has headed up Brand USA for almost eight years, said that one reason for the popularity of the marketing entity is that it is mandated to spend money in all 50 states, five U.S. territories and the District of Columbia.
Founded in 2010 and having ended a second five-year mandate at the end of 2019, Brand USA is now funded through Sept. 30, 2027. No taxpayer funds are used.to fund Brand USA. Instead, the government raises funds through the Visa Waiver program so that visitors themselves pay fees that are placed into a Travel Promotion Fund. Brand USA can only access those funds if it raises a certain amount through other sources, including private companies.
Brand USA, said Thompson, is singularly focused on international travel, bringing in visitors from around the world to the U.S. The organization has a presence in 40 markets around the world delivering digital and social media messages to consumers. In many markets, it is active with the travel trade and travel media to tell its story. Half of the spend is on co-op marketing and the remainder in direct-to-consumer or trade channels.
There are some interesting trends in visitation to the U.S., according to Thompson. While Canada and Mexico remain one and two in terms of numbers of visitors, spending by Chinese passed them both two years ago and that spend is now much greater with just under 3 million Chinese visitors spending $35 billion annually (this was before the coronavirus crisis). In total, 80 million visitors came to the U.S. in 2019 from overseas.
Thompson also responded to the fact that the U.S.'s share of global tourism has slipped to about 6 percent of the total, about half of what it was in the past. He said the global travel market has grown exponentially so "the pie is so much bigger." In addition, a strong dollar and other issues have an impact.
Brand USA's job, said Thompson, is to be a "demand driver," driving and nurturing an intent to travel. He said, "I don't need to tell New York City how to tell their story but we can amplify their story." And the organization amplifies the stories of many places—urban and rural in what Thomson calls "the most diverse country in the world in terms of geography and experiences."
An example of what Brand USA does is that in one campaign it created content about Owensboro, Ky, home to the Bluegrass Hall of Fame & Museum. It got a tremendous response, said Thompson, because "people are looking for that kind of authenticity."
Source: Travel Pulse